« First (And Probably Last) Fashion Thread
|
Main
|
The Morning Report 1/22/18 »
January 21, 2018
Overnight Open Thread (01-21-2018 )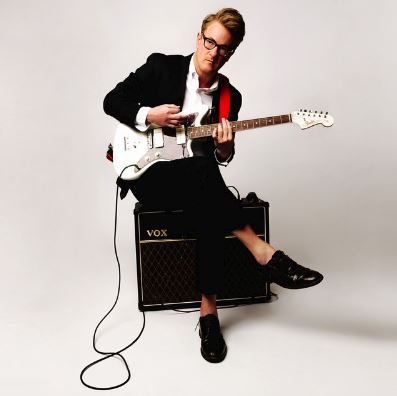 Joe Scarborough's Latest Single Is The Protest Song No One Was Waiting For

Imagine yourself as a mad scientist charged with creating a computer program to write the anthem for the next Monsters of Vaguely Folkish Alterna-Rock Festival. The song will be performed by a replicant attempting to pose as a newly woke hipster dedicated to the #resistance.

Now imagine that your work is pointless because Joe Scarborough beat you to it, albeit ostensibly via his own hand and not an algorithm run amok. Whether he can pass the Turing test remains to be seen.
What a pompous tool.
******
The great virtue of a free market system is that it does not care what color people are; it does not care what their religion is; it only cares whether they can produce something you want to buy. It is the most effective system we have discovered to enable people who hate one another to deal with one another and help one another.
-- Milton Friedman
You have enemies? Good. That means you've stood up for something, sometime in your life.
-- Sir Winston Churchill
I didn't attend the funeral, but I sent a nice letter saying that I approved of it.
-- Samuel Langhorne Clemens
******
Weekly commenter stats for week of 1/21/2018
Top 10 commenters:
1 [538 comments] 'Insomniac - mostly stable' [75.57 posts/day]
2 [503 comments] 'Monk'
3 [456 comments] 'Jane D'oh'
4 [451 comments] 'garrett'
5 [443 comments] 'Slapweasel, (Cold1), (T)'
6 [373 comments] 'rickb223'
7 [370 comments] 'Steve and Cold Bear'
8 [366 comments] 'Your Decidedly Devious Uncle Palpatine, Booking Agent, Aero Pinochet'
9 [349 comments] 'Grump928(C)'
10 [335 comments] 'Axeman'
Top 10 sockpuppeteers:
1 [208 names] 'Miklos, just Miklos' [29.22 unique names/day]
2 [55 names] 'The Political Hat'
3 [52 names] 'Monk'
4 [39 names] 'Steve and Cold Bear'
5 [38 names] 'Joe Biden'
6 [35 names] 'bicentennialguy'
7 [34 names] 'Axeman'
8 [34 names] 'Notorious BFD'
9 [33 names] 'Count de Monet'
10 [33 names] 'Duncanthrax'

******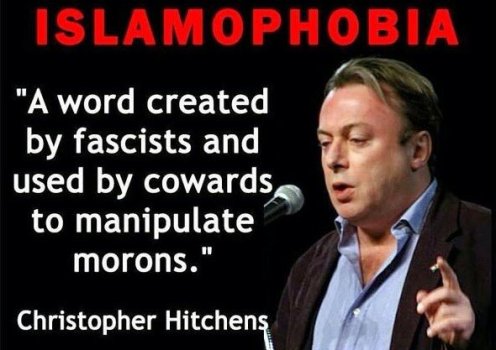 Say what you will about Christopher Hitchens (and there is much to be said), he understood the existential danger that militant Islam represents to Western society, and he was savagely critical of its apologists in the West.

******
You know what they say...."Curiosity killed the Moron."
But you can't resist.
Links can be bad on this blog,
And sometimes they'll put you in a fog
Or be so clever and sexy
That they cause apoplexy,
And send you out for some more grog
[Yeah...yeah...Muldoon I ain't]

******
Chris Matthews Warns 'Giddy' Dems: Trump Will Be Extremely Tough to Beat in 2020
Matthews said on his Hardball show this week that though Democrats are giddy about potentially sweeping away Republican incumbents in the fall, a good year in 2018 does not mean Democrats can defeat the charismatic Trump if he remains on message about the booming economy and as disciplined as he was on Thursday.
President Trump rode a wave of discontent, but for 2020 I hope he rides a wave of solid economic growth, renewed faith in American Exceptionalism, and most of all America's trust in a man whose ideas are grand, but who also grew in his job. If DJT can learn from his missteps, he will indeed be very, very difficult to beat.
******
A musical interlude....
***
I am not a big fan of Led Zeppelin, but this is one of the great rock songs of all time. Don't bother arguing the point; you know it's true.
******
©2024 by AceCorp LLC. All Rights Reserved. Do not taunt proprietor with Makita, DeWalt or Milwaukee products. Shelves are non-weight-bearing and are for decoration only. Dehydrating room is closed. Platinum members to the right, all others please use rear entrance. Please wash girth-measuring calipers after use.
******
HI WILLOW!
cbd dot aoshq at gmail dot com

posted by CBD at
10:00 PM
|
Access Comments