« Breaking from 1982: We're All Hangin' Out At This Thing Called "The Mall" Now
|
Main
|
The Morning Report 1/17/18 »
January 16, 2018
Tuesday Overnight Open Thread (1/16/18 )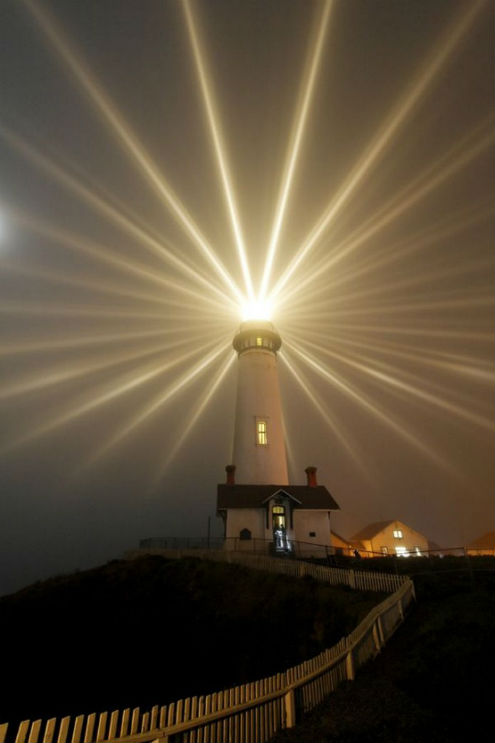 *****
Quotes of The Day
Quote I

"My imagination has led me to look into the distant future, and there to contemplate the greatness of free America. I have beheld her walking on the waves of the mighty deep, carrying along with her tidings of great joy to distant nations. I have seen her overturning the strong places of despotism, and restoring to man his long-lost rights." John Tyler, 1832. 10th President of The United States of America
h/t Isophorone Blog@Isophorone
Quote II

Not far from where I'm writing this, the kosher butcher shop is long gone; across the street, the church that once stood tall is now boarded up.

But next to it stands a mosque newly built and freshly painted. English in the neighborhood is a foreign tongue and nobody knows Frank Sinatra.

The boys don't play stickball. The girls in their veils don't play hopscotch and all the cabs are driven by men from Somalia and Afghanistan.

Strangers are not greeted warmly.

That's a snapshot of what troubles President Trump…not the mosque, but the culture shift,

Call him chauvinistic…call him profane…he doesn't care. Jack Engelhard

Quote III


"The poverty of an aspiring immigrant's nation of origin is as irrelevant as their race. The sentiment attributed to POTUS is inconsistent w/ America's history and antithetical to American values. May our memory of Dr. King buoy our hope for unity, greatness, & "charity for all." Mitt Romney
*****

The Manitowoc Minute family fishing trip.
*****
For years The Left has used the court system against their "enemies". The Right is starting to fight back. Unfortunately, they are fighting back in California.

Four residents of California's Bay Area injured during the violent University of California-Berkeley protests last year of a Milo Yiannopoulous campus appearance filed a lawsuit Thursday, alleging administrators failed to install appropriate security measures to protect attendees from harm.

John Jennings, Katrina Redelsheimer, Trever hosta, and Donald Fletcher allege they were physically attacked by masked rioters as they attempted to attend the Yiannopoulous speech in February 2017, with Berkeley "responsible for creating and exposing the Plaintiffs to the unlawful actions of an angry mob of violent anarchists," according to the complaint, first reported on by the student paper.

The ONT wishes you success.
*****
Barack Obama Forgotten words that should make a return.
*****
Do you believe this claim? City owned internet services are less expensive than private sector internet providers.

Municipal broadband networks generally offer cheaper entry-level prices than private Internet providers, and the city-run networks also make it easier for customers to find out the real price of service, a new study from Harvard University researchers found.

Researchers collected advertised prices for entry-level broadband plans—those meeting the federal standard of at least 25Mbps download and 3Mbps upload speeds—offered by 40 community-owned ISPs and compared them to advertised prices from private competitors.

The report by researchers at the Berkman Klein Center for Internet & Society at Harvard doesn't provide a complete picture of municipal vs. private pricing. But that's largely because data about private ISPs' prices is often more difficult to get than information about municipal network pricing, the report says.

Profitable? Money loser like mass transit?
*****
Once again, not content to save souls Pope Francis warns the world about governmental boo-boos.

Pope Francis has warned that the world is just "one accident" away from a nuclear holocaust the likes of which we have never seen, drawing on imagery from the Second World War to illustrate his point.
Following Hawaii's ballistic missile attack false alarm last week, which raised fears of a possible nuclear exchange with North Korea, the Pope was asked whether he felt there was any real danger of nuclear war.

"I think we are at the very limit. I am really afraid of this. One accident is enough to precipitate things," he replied.
*****
Congress critter, woman and Army Reserve Officer stifles George Stephanopoulos.

We know that North Korea has these nuclear weapons because they see how the United States in Libya for example guaranteed Gadaffi - 'we're not going to go after you, you should get rid of your nuclear weapons.' He did, then we went and led an attack that toppled Gaddafi, launching Libya into chaos that we are still seeing the results of today. North Korea sees what we did in Iraq with Saddam Hussein, with those false reports of weapons of mass destruction. And now seeing in Iran how President Trump is decertifying a nuclear deal that prevented Iran from developing their nuclear weapons, threatening the very existence and the agreement that was made.
*****

Thinking about having family photos taken? Check out the photographer carefully. If not, it could come back to haunt you. h/t bluebell
*****
The ONT Musical Interlude
January 16, 2007, James "Pookie" Hudson the lead singer of the fifties doo-wop group The Spaniels died. Their 1954 hit 'Goodnite, Sweetheart, Goodnite' was featured in such films as Three Men and a Baby and American Graffiti. The Spaniels became one of the first artists to sign with Vee-Jay Records, the first large, independent Afro-American owned record label. via thisdayinmusic.com
***
January 16, 1996, Jamaican authorities opened fire on Jimmy Buffett's seaplane, mistaking it for a drug trafficker's plane. U2 singer Bono was also on the plane; neither singer was injured in the incident. The incident inspired Buffett to write a song called 'Jamaica Mistaica'. via thisdayinmusic.com
*****
Gov. Chris Christie (R-NJ) is a RINO and is usually not spoken of or highly thought of here at The ONT. Kudos Gov. you have done the right thing.

On his last week in office, outgoing New Jersey Gov. Chris Christie granted over two dozen pardons including several to those who had been ensnared by the state's firearm laws.

Christie granted 26 orders for clemency, almost all pardons, bringing his eight-year total of such actions to just 55. Among those granted relief were media consultant Brian Aitken and Marine Sgt. Hisashi Pompey, men who had been arrested and found guilty of criminal weapon possession even though they had clear records and owned guns legally bought outside the state.

What a truly oppressive state. Hard to imagine they were one of the original 13 colonies.
*****
Well, if this is true the climate change hysteria should slowly come to an end.Yeah right.

Renewable energy will be cheaper than fossil fuels in two years, according to a new report.

Experts predict that investment in green infrastructure projects will lead to decreases in the cost of energy for consumers.

Continuous technological improvements have led to a rapid fall in the cost of renewable energy in recent years, meaning some forms can already comfortably compete with fossil fuels.
Of course the experts and report writers are pro-renewable energy. No bias there. Also no mention of government subsidies.
*****
Since she is married now, you don't have to worry about sticking your dick in crazy.

If you're not happy in your current marriage, perhaps you should consider marrying a ghost. I mean, it did work out for Amanda Teague.

The 45-year-old woman, who is a Jack Sparrow impersonator, was actually married to an actual man before and had five kids with him. But things didn't work out with him, so Teague has now married a ghost named Jack. And according to Teague Jack was a Haitian pirate, who told her he is black with jet black hair, and was executed for his crimes in the 1700s.
*****

The Triple Dawg Dare You that went bad. Genius Award Winners.
*****
A special event, Tonight's Feel Good Story of The Day.
*****

Tonight's ONT has been brought you by Guess Your Age Game.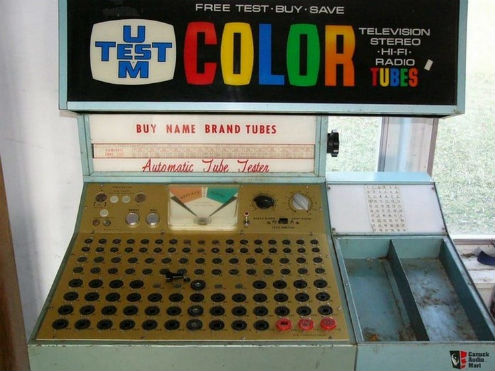 Notice: Posted with permission by AceCorp, LLC which of course is not responsible for typos, grammar errors or formatting snafus.

posted by Misanthropic Humanitarian at
09:57 PM
|
Access Comments