« Mini Chess Thread 01-13-2018
|
Main
|
Saturday Overnight Open Thread (1/12/18) Smiley Edition »
January 13, 2018
Saturday Evening Movie Thread 01-13-2018 [Hosted By: TheJamesMadison]
What did you say?

I think that by this point you all know my tastes relatively well. At least, you know them well enough to know that I'll watch pretty much anything that calls itself a movie. I'll see the most recent Marvel movie, and I'll seek out some of the most obscure films put out by the French New Wave. Hell, I've even seen the Twilight movies (how movies that are, quite literally, boring could reach such a phenomenon status, I'll never really know). I think I've drawn the line at Fifty Shades of Grey, though.
That being said, while I'll watch almost anything, I don't know every language of every film I've seen, so I have to rely on translations in order to understand dialogue, like everyone else. There are two types of translation to be had in movies: dubbing and subtitles.
I've thought about this (surprise), and really, the acceptance of one over the other is no more than a matter of taste. Neither is ideal (that would be knowing the language), but when dialogue is essential to understanding the events and characters of a film, just listening to the original dialogue isn't going to make things easy.
Subtitles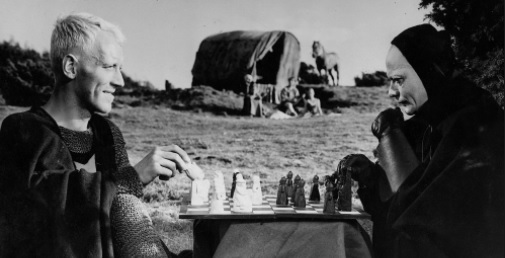 Subtitles are my preferred way of watching films in a foreign language, and I think it's mostly because that's just how I first started watching foreign films. When my mother borrowed The Seventh Seal for me from the library, it was Max Von Sydow's deep Swedish voice I heard. I didn't hear some American's voice. There wasn't even an option on that VHS. It was subtitles or I turned off the movie.
However, I think there's more to it than that. There are tradeoffs with either method, and I really do think that I prefer the balance of pros and cons from subtitles over those of dubbing.
The biggest pro in my mind is that you do actually hear the original actors' voices. A lot of a performance resides in the voice, and replacing that with someone else who wasn't on set doing the same things creates a certain disconnect in my mind.
The largest con is that your eyes are constantly darting around the screen. I'm a pretty fast reader, so I tend to finish reading an individual subtitle about halfway through an average sentence, so my eyes go down from the actor's face to the subtitles, scan the subtitles, and then shoot back up to the actor's face. That constant back and forth misses a lot of the physical performance from the actor.
There are some other cons that people often make hay of in regards to subtitles, but they are generally in response to poorly placed and colored subtitles. If you have a stark black and white film and your subtitles are white without even a black outline, they're going to get very hard to read. That problem can continue to persist today, but most streaming services allow you to modify color, position, and size of subtitles.
So, I like to hear the actor's voices and my eyes don't mind darting around the screen that much. Your mileage may vary.
Side note: I really enjoy watching Swedish films for one reason in particular: After a while, Swedish sounds like some kind of Old English and I begin to believe that I could actually understand the dialogue without subtitles.

Dubbing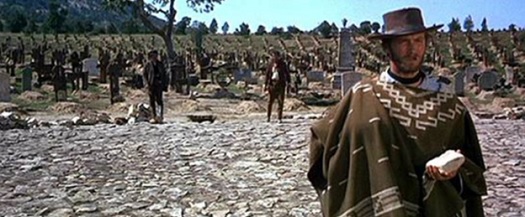 Dubbing is where a mother tongue speaker is brought in to speak the dialogue in another language in place of the original. If you think you've never seen a dubbed movie, I can almost assure you that you're wrong. Ever seen any of the Man with No Name trilogy (A Fistful of Dollars, For a Few Dollars More, and The Good, The Bad, and The Ugly)? Yes? Then you've seen a dubbed film.
Quick, tiny little history lesson: Post-war Italy was even more dirt poor than pre-war Italy. They were so dirt poor that it affected how they could make movies. They never recorded sound while they filmed for several decades. Federico Fellini actually used that as an advantage and played music while he filmed. The effect is most pronounced in 8 1/2 where it looks like Marcello Mastroianni is dancing through scenes. That technique (the lack of sound, not necessarily the music while filming) was in place when Sergio Leone made his Spaghetti Westerns. In fact, there were often scenes where actors interacted with each other with one speaking one language and the other speaking another, each having no idea what the other was saying (to a degree…they did have scripts). So, you could have Clint, speaking English, talking to an innkeeper who was speaking Italian while the wife in the background could only speak Spanish.
Anyway…my problems with dubbing really amount to the disconnect I see when I watch the lips of the actor refuse to match the sounds that are supposedly coming out of his mouth. That phenomenon takes me out of the movie pretty consistently. I think it's just inherently funny, and that can be very distracting especially during scenes that don't call for comedy.
However, as with subtitles, it's a tradeoff. What dubbing lacks, it also has some advantages. You can watch the actor as you can with an English language film. You can see the expressions they make without the distraction of looking down to the subtitles. You also never have to worry about unreadable subtitles (although there is danger of a mouth moving and no sound coming out).

An Exception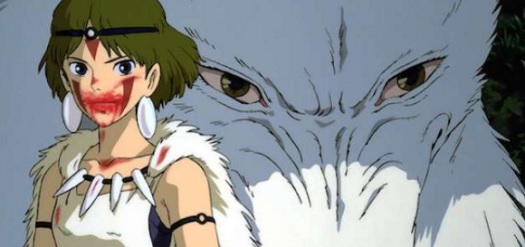 There is a type of movie where my preference flips completely: animated movies.
I've heard and read people arguing that Miyazaki's movies must be seen with the original voice acting, but I disagree. Voice acting in animation is a form of dubbing to begin with, and Japanese animated films tend to have a stiffness in the mouth movements that don't really lend themselves to precision in recreating how a mouth would look while forming different sounds. So, to me the English voice actors tend to say things that look as convincing coming out of the mouths of these animated characters as Japanese voice actors.
The actors' performances in animated movies is purely done in their voices, so there's no preservation of the original actor's intent or performance. Visually, the performances are created with the animators, so the disconnect between an original voice actor and a new voice actor is, in my mind, much smaller in an animated film than in a live action one.

In Conclusion
As I said, this is really just a matter of taste. Neither option is perfect and there are tradeoffs either way.

The HQ's Vote
As promised, below are the top six nominated movies released in 2017 as voted on by you. Now is the time to vote.
Best Movie wins the Platinum Membership package to the HQ (including ampersands!).
null
Thank you to everyone for contributing. Now vote your little hearts out.

Movies of Today
Opening in Theaters:
Paddington 2
The Commuter
Next in my Netflix Queue:
Fiddler on the Roof
Movies I Saw This Week:
The Big Sick (Netflix Rating 5/5 | Quality Rating 3.5/4) Poster blurb: "Funny and heartwarming story of an almost missed love." [Amazon Instant]
Hairspray (Netflix Rating 2/5 | Quality Rating 1.5/4) "Disjointed, takes itself way too seriously, and loses any ability to tell what story it's trying to tell after about half an hour." [Netflix DVD]
Mad Max: Fury Road (Netflix Rating 5/5 | Quality Rating 4/4) [Rewatch] "Pure adrenaline fueled thrill ride made by a man who's old enough to be in a nursing home." [Personal Collection]
The Mummy (Netflix Rating 4/5 | Quality Rating 3/4) [Rewatch] "Shall we stand up and cheer for a movie that aims just to be fun and actually succeeds at it? Yes, I think that we shall." [Personal Collection]
Hell in the Pacific (Netflix Rating 4/5 | Quality Rating 3/4) "A good little movie driven by masculinity that comes to a laughable (and producer created) end." ["Library"]

Contact
Email any suggestions or questions to thejamesmadison.aos at symbol gmail dot com.
I've also archived all the old posts here, by request. I'll add new posts a week after they originally post at the HQ.


posted by OregonMuse at
06:46 PM
|
Access Comments