« Weekend Gun Thread
|
Main
|
The Morning Report 1/15/18 »
January 14, 2018
Sunday Overnight Open Thread (1/14/18 )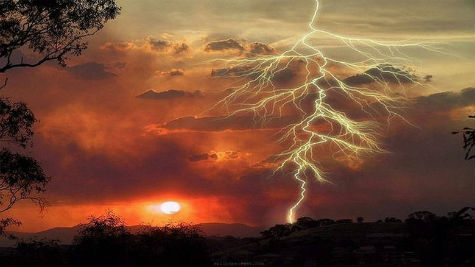 *****
Quotes of The Day
Quote I

But if you're trying to get me fired simply because you don't like my worldview, well then, I'm going to fight back. Partly because I like my job, and partly because you're wrong about your assumptions, but mostly because your tactics typify a toxic blend of laziness and group-think that are all too common today – a hot mess of hashtags and intolerance that deepen the chasm currently dividing our country.Mike Rowe
Quote II

"That's why I told Washington Republicans to grow a pair of ovaries and get the job done."Arizona Rep. Martha McSally
Quote III


Let's state the obvious. Some countries are shitholes. To claim that this is racist is racist. They are not shitholes because of the color of the populace but because of bad ideas, corrupt governance, false religion, and broken culture. Further, most of the problems in these countries are generated at the top. Plenty of rank-and-file immigrants from such ruined venues ultimately make good Americans—witness those who came from 1840s potato-famine Ireland, a shithole if ever there was one! It takes caution and skill to separate the good from the bad. Andrew Klavan
*****
Paul Joseph Watson and his take on Shithole countries. NSFW

States run by Democrats see population exodus. The new shitholes?

Illinois, New Jersey, and New York were the top states in the nation for outbound moves in 2017, according to data from United Van Lines.

United Van Lines, which tracks state-to-state migration patterns, found that Illinois was the top state for outbound migration with 63 percent of moves going out of state.

"The Northeast continues to experience a moving deficit with New Jersey (63 percent outbound), New York (61 percent) and Connecticut (57 percent) making the list of top outbound states for the third consecutive year," the report states. "Massachusetts (56 percent) also joined the top outbound list this year."

Can't blame the weather, it's warming isn't it?
*****
It might not be a shithole, but I dare any offended leftie to move there. Hell, The ONT will start a Go Fund Me campaign for you. And please take Sally Kohn with you.
*****
Instead of swinging from a gallows or spending it's life in prison Maryland might be represented by Bradley Manning.

Chelsea Manning, a transgender former Army intelligence analyst convicted of leaking classified documents, has filed to run for the U.S. Senate.

The Washington Post first reported Saturday that Manning has filed to run in Maryland for the seat of Democratic Sen. Ben Cardin.
Nothing says vote for me threatening and condoning violence.
*****
As my parents would say, Children should be seen and not heard. A lawsuit filed by children and future generations, through their guardian Dr. James Hansen vs. USA for climate change.
*****

The way to a man's heart is through his erection? Or does A Man's Heart Really Does Dictate His Erection?

There is more (and new) evidence mounting to an already robust knowledge database that a man's erectile dysfunction (ED) can be linked to a higher rate of cardiovascular (CV) events.

The latest work to be discussed here demonstrated such men had a "higher relative risk of myocardial infarction [or heart attack], total CV events, and all-cause mortality." (1)
*****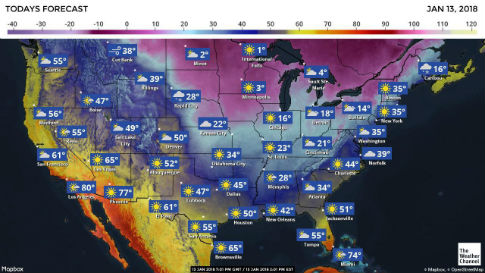 *****
The ONT Musical Interlude
January 14, 1966, David Jones changed his name to David Bowie to avoid confusion with Davy Jones from The Monkees, just in time for the release of his single, 'Can't Help Thinking About Me'. He would later say that he chose "Bowie" because he liked that "big American bear-killin' knife."
***
January 14, 1970, Diana Ross made her last appearance with The Supremes at The Frontier Hotel, Las Vegas. During the show, Diana introduced her replacement, Jean Terrell, who would lead the group to seven more Top 40 hits, including the Top 10 entries 'Up The Ladder To The Roof' and 'Stoned Love' later in the year.
*****
New entertainment features in Las Vegas. h/t redc1c4

The annual CES gadget show kicks off in Las Vegas this week, as over 4,000 technology companies from around the world converge to showcase their wares to over 170,000 people during a week of of drinking, gambling and hardcore nerding out.

And while some attendees surely plan to indulge in any one of Vegas's many strip clubs to blow off some steam thinking about Intel's hot new 8th generation Core processors, CES participants (with badge) can take a free Tesla ride over to Saphire and partition their hard-drives to the gyrations of "R2 Double D" and "Triple CPU," a pair of non-judgmental "fully animated electronic twins" who hope you don't mind silicon implants.
*****

NSFW
Can we replace Joe Buck and Jim Nance with Bob Menery?
*****
Dirt to retire. Moss to run for his seat. Mitt Romney wants to replace Orin hosta.
*****
Somebody didn't pay attention to their employer's slogan, "I'm lovin' it" Genius Award Winner.

Customers ran out of the Mcdonald's on Santa Barbara Boulevard in Cape Coral after seeing a man pull out a gun.

"A fight is one thing but when you bring in an actual weapon and all that. That's a totally different story," Stephen Ciferri said.

He recorded the whole thing last Monday. He said two workers started yelling and it turned physical fast.

"He walked up in there and next thing you know they started rolling around in the back," Ciferri said.

In front of customers, the two begin to wrestle as another employee yells for them to stop.
*****
Going to school can be tough, but not for this little girl. Tonight's Feel Good Story of The Day.

An 8-year-old girl's first day back at school after a 15-month absence for cancer treatments was a day she will never forget.

Teachers, police officers, classmates and their parents waited outside of Merrymount Elementary School in Quincy, Massachusetts, for the third-grader's arrival holding signs of welcome and encouragement.
*****
Tonight's ONT has been brought to you by a Pearl Necklace.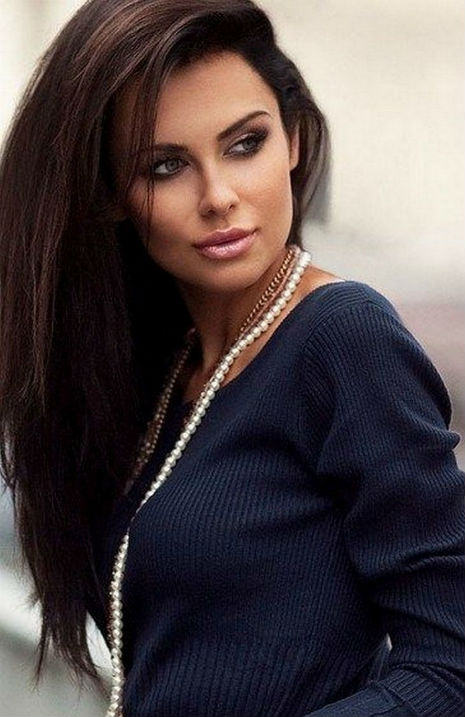 Notice: Posted with permission by AceCorp, LLC. There is a2 drink minimum.


posted by Misanthropic Humanitarian at
10:00 PM
|
Access Comments