« The Resistance, as Portrayed by Interpretive Seizure
|
Main
|
The Morning Report 1/11/18 »
January 10, 2018
Wednesday Overnight Open Thread (1/10/18 )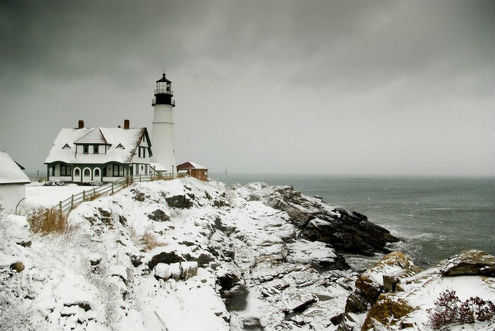 *****
Quotes of The Day

Quote I

"I think it's so irritating that once I die, 55 percent of my money goes to the United States government. You know why it's so irritating? Because you already paid nearly 50 percent when the money was earned."Oprah Winfrey

Quote II

"Californians deserve a choice in this year's crucial election and it's a mistake to allow Gavin Newsom to cakewalk right into the governorship without a fight," Melanie Morgan

Quote III

"No matter how worthy the cause, it is robbery, theft, and injustice to confiscate the property of one person and give it to another to whom it does not belong" Walter E. Williams
*****
Problems facing the working man and woman? Human slave trade? Unaffordable health insurance? No FFS. Rotisserie chickens.

Rotisserie chickens — those $5.99 (or less) already cooked birds that supermarkets sell — are in the news. The Wall Street Journal is reporting that Americans bought well over 600 million of them last year alone, more than any other year. Our consumption of rotisserie chickens has continually increased since they became a supermarket staple in the 1990s, yet their price has not increased. Grocery stores don't want to raise their prices.
How do we know that our country is soft and lazy? When intellectually fat writers bitch about rotisserie chickens, their content and their packaging.
*****
Scientists often hope to break ground with their research. But a group of Australian researchers would likely be happy with breaking wind.

The team developed an ingestible electronic capsule to monitor gas levels in the human gut. When it's paired with a pocket-sized receiver and a mobile phone app, the pill reports tail-wind conditions in real time as it passes from the stomach to the colon. The researchers, led by Kourosh Kalantar-Zadeh of RMIT University and Peter Gibson of Monash University, reported their invention Monday in Nature Electronics.
*****
Why feminism isn't gaining steam? Because it grows crazier and more grotesque as time flies by.

Feminists hate religion because it is the guardian of the family. They hate men because they are women's partners in the family enterprise. And above all, they hate children and wish to maintain the legality of killing them in the womb because children complete families. Feminism, at least in its modern incarnation, is grounded in hate and violence.
*****

"Neither snow, nor rain, nor heat, nor gloom of night, Nor bare chested passengers. Shall keep these Uber drivers from their appointed rounds.

A couple in suburban New Orleans have been accused of luring an Uber driver to their home to rob him - and having the woman distract him by opening the door topless.

Anthony Kennedy, 24, and Rayna Fillios, 22, were arrested on Saturday night in Harahan, Louisiana, after the unidentified victim escaped the would-be robbery, Harahan Police Chief Tim Walker said.

The victim told officers he gave his telephone number to Fillios when she hailed a ride, and she later called asking him to come over.
*****
What is good for the goose ought to be good for the gander. Unless you're an elected official in Oregon.

We didn't dream up this idea on our own. We got our inspiration from the Portland police.

Back in March, the police swiped the trash of fellow officer Gina Hoesly. They didn't ask permission. They didn't ask for a search warrant. They just grabbed it. Their sordid haul, which included a bloody tampon, became the basis for drug charges against her (see "Gross Violation," below).

The news left a lot of Portlanders--including us--scratching our heads. Aren't there rules about this sort of thing? Aren't citizens protected from unreasonable search and seizure by the Fourth Amendment?


The Multnomah County District Attorney's Office doesn't think so. Prosecutor Mark McDonnell says that once you set your garbage out on the curb, it becomes public property.

"She placed her garbage can out in the open, open to public view, in the public right of way," McDonnell told Judge Jean Kerr Maurer earlier this month. "There were no signs on the garbage, 'Do not open. Do not trespass.' There was every indication...she had relinquished her privacy, possessory interest."
*****
If you are claiming to be a mental health practitioner, Don't you think you should be licensed?

Yale University psychology professor Bandy Lee has deleted her Twitter account amid mounting allegations that she is not licensed in her home state of Connecticut.

Accusations have been circulating on Twitter that the prominent Yale professor, known for her public diagnosis of President Donald Trump as having a "mental impairment" and who recently met with lawmakers on Capitol Hill to discuss the issue, isn't actually a licensed psychiatrist.

Donald Trump was elected POTUS over a year ago. He has been in office nearly a year. It's about time these fruitcakes come to grip with the the last stage of the 5 stages of grief. Acceptance.
*****
To the Mary Cloggenstein and other Leftists who peruse The ONT, if you think business owners are going to tax increases up the a$$ you have another guess coming.

Update: The owner of Mike's Pizzeria has elaborated on the business and name changes, saying it will keep costs down so customers won't have to pay higher prices. "I pay my employees well," he tells syracuse.com.

Earlier:

Last year, there were more than 40 Mark's Pizzeria locations in Upstate New York. Today, there are exactly 29 -- a number aimed at avoiding the higher minimum wage.

The Auburn Citizen reports the Mark's Pizzeria in Skaneateles quietly changed its name to Mike's Pizzeria last month. Technically, it's a new business, but Mike Harvard and Jamie Schneider are still slinging pizzas in the same location they've co-owned since 2003.
*****
The ONT Musical Interlude
January 10, 1976, CW McCall went to No.1 on the US singles chart with 'Convoy', it made No.2 in the UK. CW McCall was in fact an advertising agent whose real name was Bill Fries. via thisdayinmusic.com
***
January 10, 1948, Born on this day, Donald Fagen, vocals, keyboards, Steely Dan, (1973 US No.11 single 'Reeling In The Years' and nine other US Top 30 hits). Steely Dan's 'Two Against Nature' won a Grammy in 2001 for Album of the year. Also a solo artist. via thisdayinmusic.com
*****
In the category of: You can't make this shit up. Tech show loses power.

Journalists, industry heads, and tech enthusiasts descended on Las Vegas this week for the annual CES showcase of bleeding-edge electronics. On Wednesday, everyone gathered around giant gleaming TVs, strapped on VR headsets, played fetch with robot dogs, and then the power blew out.
*****

Roh-ro. Dogs do what dogs do. Chase cats.

A whole pack of hunting hounds in pursuit of both a fox and deer thundered through an animal sanctuary, displacing more than 60 terrified animals during their evening feed.

The pack of hounds tore through the Celia Hammond Animal Trust, which provides shelter for 130 rescued animals, many of which are unwell and or in the later years of life and difficult to rehome.

The shelter mainly cares for cats, 60 of which fled the chaotic scene as volunteers and police both battled to chase the pack of hounds away from the cats on Monday.
*****
I understand that John McCain has a burr under his saddle about Donald Trump. I think we all get that.
How much of McCain's disdain of Trump lead to the Russian collusion story? John McCain sleaze operator or unwilling dupe?

EILAT, Israel — The founders of the controversial opposition research firm Fusion GPS admitted that they helped the researcher hired to compile the infamous, largely discredited 35-page dossier on President Donald Trump to share the document with Sen. John McCain.

The goal of providing the dossier to McCain, the Fusion GPS founders explained, was to pass the information contained in the questionable document to the U.S. intelligence community under the Obama administration.
*****
Want a beer? Want to become a Genius Award Winner?

Maybe he just really needed a beer.

Zachary Samaha, 22, allegedly stole a Sacramento Police Department squad car Saturday evening. Chris Marzan, a bystander who apprehended him, said the barefoot Samaha drove the car to A-1 Market Liquor off of Florin Road and was heading out of the store with a 40-ounce bottle of beer he had already opened.

Marzan ordered Samaha to the ground and summoned officers, who soon arrived to take the young man to jail. Marzan said in an interview with The Bee on Sunday morning that he's "kind of a magnet" for mayhem and has performed four or five other citizen's arrests for domestic violence, driving under the influence and credit card theft.
*****
Meet Faith Oakley, extraordinary teenager and Tonight's Feel Good Story of The Day.

WITH THE USE OF ONLY ONE ARM, SHE'S DETERMINED TO BE THE BEST ARCHER IN THE WORLD
One-armed archer is determined to be the best
*****
Tonight's ONT has been brought to you by Odontophobia.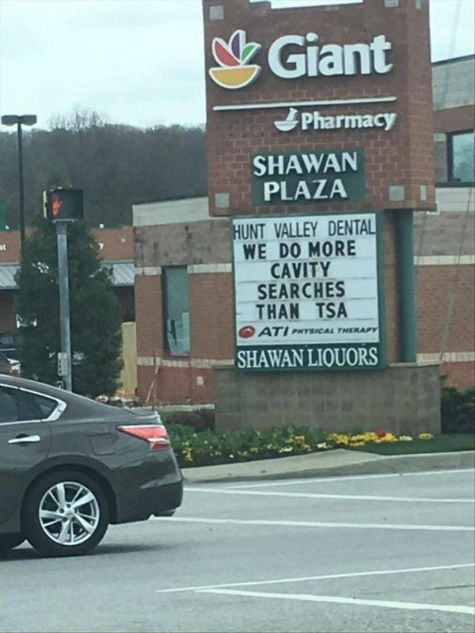 Notice: Posted with permission by AceCorp, LLC. We don't need no stinkin' cavity searches.

posted by Misanthropic Humanitarian at
10:01 PM
|
Access Comments