« Food Thread: Technique Trumps Ingredients...Or Is It The Other Way Around?
|
Main
|
Sunday Overnight Open Thread (1/7/18 ) »
January 07, 2018
Weekend Gun Thread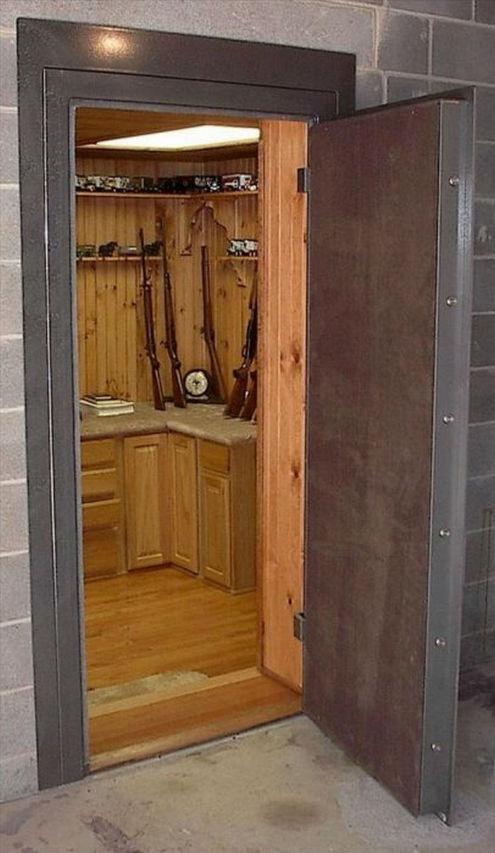 As you can imagine I surf the internet quite a bit for my Cob duties. I came across today's Weekend Gun Thread photo. Can't remember where I found it. But, it is quite a gun locker.
So before the tragic canoe accidents where did you store your firearms? If you had a chance to rebuild your collection what you do for storage?

Speaking of purchases. The Top 5 selling handguns of 2017.
*****
There is no excuse for this. 2 year wait for a Concealed Carry Permit in Riverside County, CA.
*****

We keep hearing from the gun control zealots about internet gun sales. Well, the loopholes and illegal sales seem to be non-existent.h/t Country Singer.

Tests performed on the Surface Web demonstrated that private sellers GAO contacted on gun forums and other classified ads were unwilling to sell a firearm
to an individual who appeared to be prohibited from possessing a firearm.

Of the 72 attempts agents made to purchase firearms on the Surface Web, 56 sellers
refused to complete a transaction: 29 sellers stated they would not ship a firearm
and 27 refused after the disclosure of the undercover identities' stated prohibited status.

Furthermore, in 5 of these 72 attempts, the accounts GAO set up werefrozen by the websites, which prevented the agents from using the forums and
attempting to make a purchase.
*****
Gun cleaning and maintenance. What are some of the products you use? h/t from a couple of Morons.
*****

As the US becomes more and more urbanized, kids don't grow up with guns as in generations past. What better way to introduce children to guns than books. World Champion Shooter Julie Golob Teaches Firearm Safety with Children's Book

Author Julie Golob is a prominent voice for sharing safe, responsible gun ownership throughout the firearms industry and beyond. Golob is a decorated multi-time world and national champion, an Army veteran, and a mother of two, and her newest book, Toys, Tools, Guns & Rules: A Children's Book About Gun Safety, encourages families to begin having conversations about firearms with children at a young age.
*****
This looks like fun!Full auto AK47.
*****

Once again middle America is sneered at and Painted with a broad brush.

"Meanwhile," Esquire scribe Charles P. Pearce writes, apropo of nothing, "out in the Heartland of Real America, violent fckwads are at play. Allegedly. The Lincoln Journal-Star tells us that some folks on a passenger train got very lucky that they weren't involved in someone's unfortunately ill-timed exercise of his Second Amendment rights." A couple of points . . .
*****

Talk about wide open spaces. Margaret has quite the expanse between her ears and behind her eyes.
****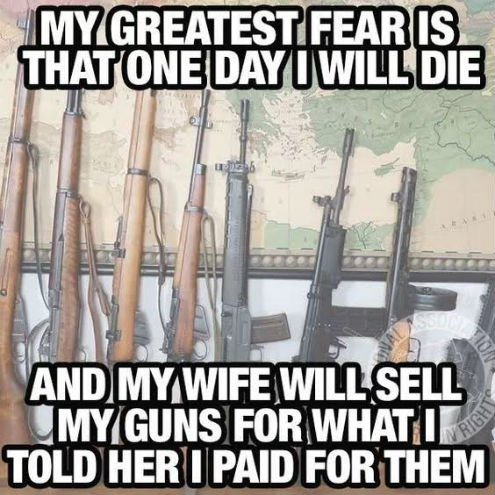 (Our final thought of the day)
*****

Do you have some gun tips, ideas, stories or other interesting items. You can pass those along to petmorons at gmail dot com.

posted by Misanthropic Humanitarian at
07:06 PM
|
Access Comments