« Weekend Gun Thread
|
Main
|
The Morning Report 1/8/18 »
January 07, 2018
Sunday Overnight Open Thread (1/7/18 )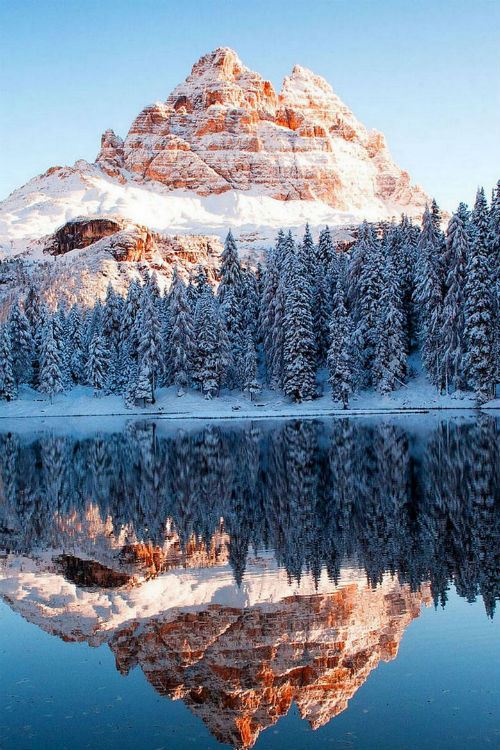 (Breathtaking)
*****
Quotes of The Day
Quote I

The pessimist complains about the wind; the optimist expects it to change; the realist adjusts the sails. William Arthur Ward
Quote II

Let us remember that revolutions do not always establish freedom. Our own free institutions were not the offspring of our Revolution. They existed before. Millard Fillmore
Quote III

Democracy is the art and science of running the circus from the monkey cage. H. L. Mencken
*****
Banned for life from North Korea. 40 photographs of life in North Korea.
*****
No word if Ace has hired these folks as his consultants.
*****

Hot coffee. Ice coffee. Espresso. Cappuccino. Coffee enema the Gwyneth Paltrow way.

If you don't want to fill your rectum with coffee, Gwyneth also recommends "detoxing" by drinking out of a $350 rose gold crazy straw, applying $85 "wellness oil," drinking from a $84 water bottle with a positive energy crystal jutting proudly from its base, or carrying a $85 shaman bag of "magically charged stones" (at least you carry these in the shaman bag, instead of your birth canal).

Sometimes I just don't know what to say.
*****
It isn't just the private sector that makes one speechless. Our State Department has gotten into the act. Hey Ladies, do you want to know how to blog?

The State Department is spending $50,000 for conferences aimed at getting more female bloggers in India.

The project, "SHE Vlogs: Video Blogging Training for Women Entrepreneurs in North India," will develop a "vlogging training curriculum" and locate speakers for the workshops in three cities in northern India.
Just who the f*ck comes up with these ideas?
*****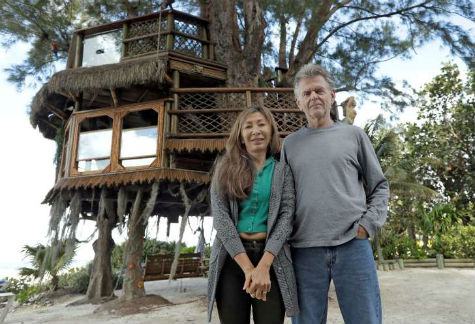 We have all heard the old saying, "It is easier to ask for forgiveness than it is for permission." Meet Lynn Tran and Richard Hazen and Holmes Beach Mayor Bob Johnson who disagree with that.

Lynn Tran and Richard Hazen built a Florida beachfront treehouse that would be the envy of any child. It's got two levels, hammocks and windows looking out on the Gulf of Mexico.

But the hangout has cost the couple a handsome sum: about $30,000 to construct and probably five times that in legal fees as they've fought local authorities over it, Tran said. Now, they're at their last stop, the Supreme Court. Unless the high court intervenes, the treehouse must be torn down.

The ONT doesn't know who is right or wrong. But, it sure sounds like the Mayor is a douche.
*****

Nothing like government saying We will make you remember.

WESTMINSTER -- While Vincent's Country Store owner Brian Vincent claims that issuing a warrant for his arrest for not renewing his dog license was "extreme," local officials maintain that all proper procedures were followed when handling the issue this week.

Really, an arrest warrant?
*****
The ONT Musical Interlude
January 7, 1937, Born on this day, Paul Revere, keyboards, Paul Revere and the Raiders, (1971 US No.1 single 'Indian Reservation', plus 14 other US Top 30 hit singles. He died on 4th Oct 2014. via thisdayinmusic.com
January 7, 1955, 'Rock Around the Clock' by Bill Haley and his Comets, entered the UK chart for the first time. The original full title of the song was 'We're Gonna Rock Around the Clock Tonight!' and is often cited as the biggest-selling vinyl rock and roll single of all time with sales over 25m. via thisdayinmusic.com
*****
Sticks and stones may break my bones but names will
never hurt me
make me cry like the little snowflake that I am.
Former Milwaukee County Sheriff and prominent President Trump supporter David Clarke Jr. will face trial for taunting a man on Facebook, USA Today reported.

Clarke is set to stand trial on Jan. 22 after he called Daniel Black a "snowflake" on Facebook. Black said that Clarke abused his authority to harass him after an encounter on an airplane on Jan. 15, 2017.

No criminal charges were filed in the case, but Black also filed a civil rights lawsuit against Clarke. A judge on Friday dismissed many of the charges, but said a jury should decide whether Clarke's Facebook posts were threats or retaliation against Black.
*****
Meth doesn't make you smart. It makes you a Genius Award Winner.

Redwood City Man, With Genitals Exposed, Asks For A Ride: DA
The man was ultimately arrested — and allegedly offered to orally copulate the police officer if he would let him go, prosecutors say.
*****

No roughing, no off-sides or icing. Just Tonight's Feel Good Story of The Day.

Opposing Team Goalie Lends Player His Truck In A Snowstorm So He Can See The Birth Of His Child
*****
Tonight's ONT has been brought to you by Dysfunction.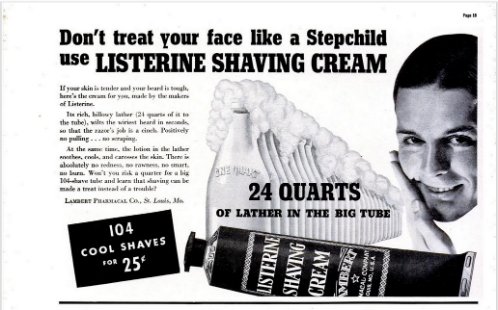 Notice: Posted with permission by AceCorp, LLC. Not responsible for unattended carts and/or children.
Weekly Commenter Stats for Week of 1-1-2018
Top 10 commenters:
1 [568 comments] 'J.J. Sefton' [79.74 posts/day]
2 [548 comments] 'Insomniac - Meet the New Year, same as the old year'
3 [427 comments] 'garrett'
4 [421 comments] 'Your Decidedly Devious Uncle Palpatine, Booking Agent, Aero Pinochet'
5 [371 comments] 'Miklos, just Miklos'
6 [366 comments] 'Steve and Cold Bear'
7 [348 comments] 'Skip'
8 [340 comments] 'Mike Hammer, etc., etc.'
9 [311 comments] 'JackStraw'
10 [308 comments] 'Bertram Cabot, Jr.'
Top 10 sockpuppeteers:
1 [275 names] 'Miklos, just Miklos' [38.61 unique names/day]
2 [49 names] 'Count de Monet'
3 [48 names] 'Methos and ??? other people want Last Jedi erased from canon'
4 [47 names] 'andycanuck'
5 [47 names] 'Joe Biden'
6 [43 names] 'Steve and Cold Bear'
7 [42 names] 'davidt'
8 [40 names] 'garrett'
9 [38 names] 'Bertram Cabot, Jr.'
10 [38 names] 'Duncanthrax'

posted by Misanthropic Humanitarian at
10:00 PM
|
Access Comments