« It's Not Pretty Plants, But At Least There's No Ottoman!
|
Main
|
Is This Something? Maybe, But It Is Unrest Amongst The Ruling Class, And That Sounds Like It Is Something »
January 06, 2018
Ace of Spades Pet Thread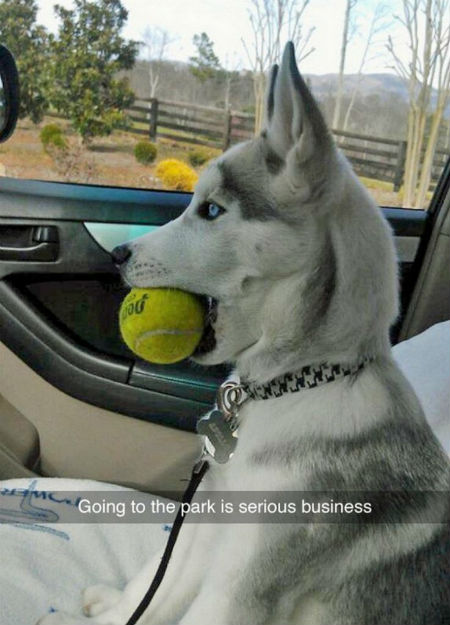 ***
Welcome to the almost world famous Ace of Spades Pet Thread. Odds are you are in the midst of snow and/or cold. Throw that pet on you as a blanket and enjoy the world of animals.
*****
A Little of This. A Little of That.

Pets! Emotional.h/t vendette

Most of us have brought back a pet from the vet's office after some type of sedation. If you haven't here is a look at the pets.
Travelling? Lonely? There's room service for that.
Someone's lost pet could be someone's dinner?
*****
Meet The PetMorons
*****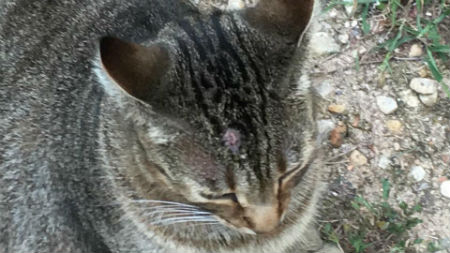 Tom Cat says the other guy looks worse.-ALH
Talk about kickin' a$$ and takin' names. Thanks ALH
******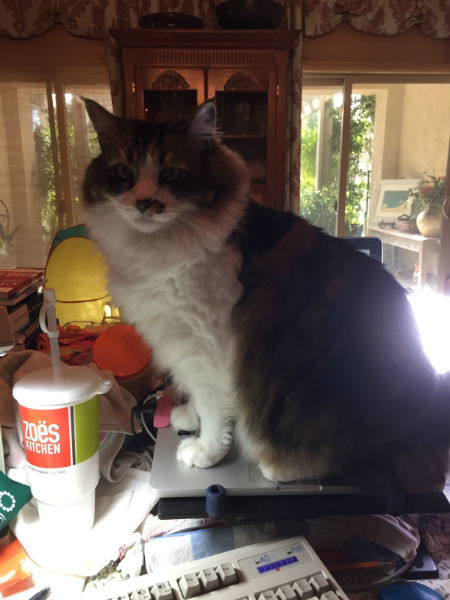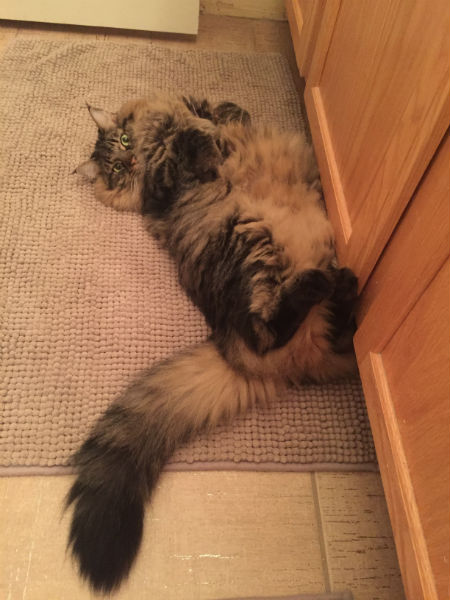 Hello:

Tutti Fruitti was a rescue from under a construction dumpster at about 5 weeks. We couldn't tell what parts were to be had, so Mom and I assumed it was a girl. When the beautiful tabby with the sweet face was about 6 months, we made the appointment for spaying. Dad had the honors of picking up and paying, and the vet came out and told Dad the good news was that it was only $40 instead of $120, the bad news was because the cat was a "he" not a "she"...Tutti is now 9 and takes my place on the couch, and is my laptop cat (that's a 13 inch MacBook he's planted his tush on).

Henrietta Hot Paws was a rescue from a small local group, chosen as a companion to Tutti. She was the smallest, thinnest 6 month old I had ever seen, and clingy as all get out. Her favorite place was tucked up against my side with her paws on me--she really hates cold feet and as a baby, she had really warm feet, hence the Hot Paws part of the name. My dad named both of them, so we blame him for the names. Tutti answers to his, she only answers to "kitty". The video is Henrietta helping me open my new Boll & Branch sheet set, and the other is where all cats hang out, in the bathroom when you are in it....
Nancy
Thanks for taking the time and effort to submit several emails. Nancy was having computer issues. We hope that your computer issues have been straightened out. It looks like these kittehs are completely and utterly spoiled.
*****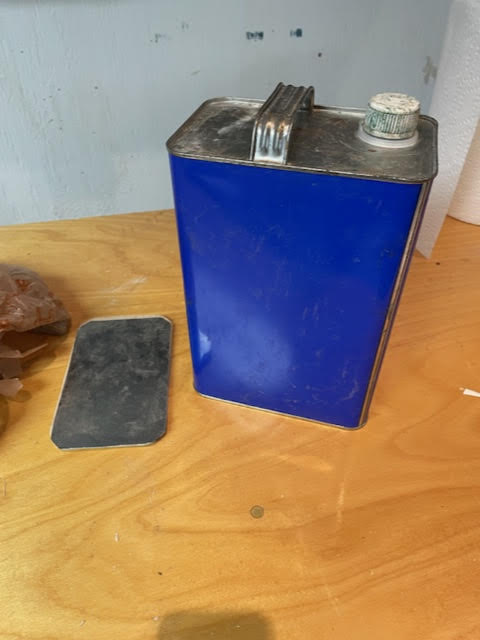 I've been mostly a lurker for the past several years and have occasionally posted under "Just a deb".

When you have had several pets over your life time there is always one that stands out - ours is Moose the Cat. He came to us quite innocently, brought him home as a kitten from a friends after bringing our family over to watch a Husker game (back when they used to win). Kids loved the kitty, so home he goes. He distinguished himself early on as a trouble maker. He ate half a stick of butter (pooped out the melted version), used my husbands workboot as a litter box, turned a bag of bagels to crumbs, licked the plastic wrap off a Birthday cake so he could eat the frosting. I got called home from work because the kids were frantic, Moose was foaming at the mouth, got into some Roundup and nearly died but rallied hard back to living. This became his thing, how many times would he escape death.

He got on top of my SUV and I didn't see him as I left for work. He was clinging to life as I hit 50 mph and finally heard his screams. Got ran over, pilled on by a collapsing wood pile, picked up by animal control after being missing for 3 weeks, invited himself into neighbors homes, lounged in the middle of the street, trapped in the neighbors attic.

One of the most notable things he did in his later years was stow away in our camper on a very hot July day. We stopped about 2 hours into the drive to grab our groceries, I opened the camper door and he yelled, I screamed. He looked all sweaty and wild eyed. We had to keep him with us, too far to drive home. He entertained the other campers and was good about keeping close. Morning to depart he was no where to be seen, we searched for hours. Getting desperate, Husband remembering his old farm days popped the hood and there he was. Turns out he was stuck over the engine block of the truck. So close to death. Even in his elder years he always entertained. He made it a little over 20 years, a miracle in our eyes since he was a bit reckless in his younger years.

Thanks Deb. Quite the story. Another kitteh who was totally spoiled.
*****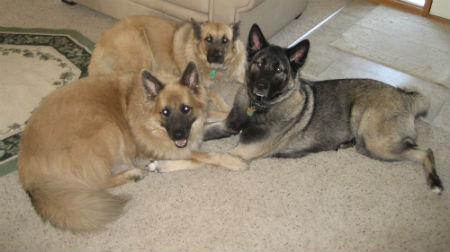 Hi All, longtime lurker Mike here -

Counter-clockwise from the top, this is Arrow, Gizmo and Shido. The picture was not posed, I walked in and found them this way, plotting their next big caper. Sadly time and age caught up with all three and they have crossed
the Rainbow Bridge to become the latest members of our Spirit Pack.

Arrow and Gizmo were co-Alphas of the pack, with Arrow being responsible for All Things Tactical, especially squirrel hunting, and Gizmo being the Master of All Else. Gizzy could hold a grudge like a pro. He would settle the score no matter how long it took and then grin about it. Shido's job was simple ... to be the sweetest kiddo ever. They were all very special pups. We were fortunate to have a Veterinarian who was willing to travel over 40 miles to our place out in the boonies in order to assist each of them with crossing over surrounded by the peace and tranquility of the forest rather than in a clinical Vet office.

Even though we now have a new 3-pack charging around the house we still miss these guys terribly.

Thanks for reading about them,
Mike
Quite the crew Mike. Thanks for sending in the story of the 3 amigos.
*****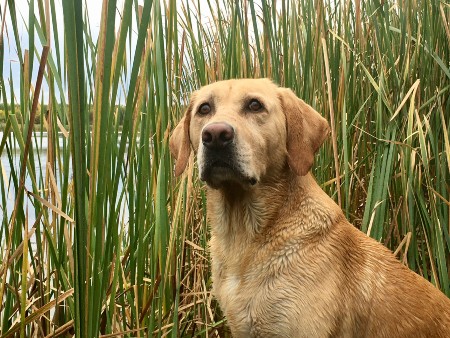 This is the appropriately named Loki. He's roughly 25% Boxer, 25% Labrador Retriever, and 50% Great Northern Asshole. Squirrels are his nemesis and he smells like old cheese.
Nathan the Lurker™️

How could that big sweetie be an asshole? We call BS Nathan.
*****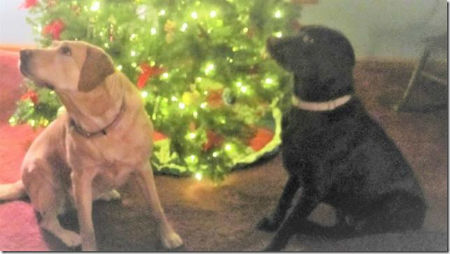 Merry Christmas to you and Happy New Year! Bailey and Kahlua are waiting for Santa. Love, Farmer
Happy Belated Holidays to you folks as well.
*****
This our poor mistreated pup Ekolu, he keeps our house safe all week while we slave away at work. We LOVE weekends. Island Girl

Wow what a guard dog there Island Girl. We bet he is glad when the weekends roll around to. Thanks for the submission.
*****
Do you have a photo or two that you wish to share with us? Please submit your photo, story and any other interesting pet tips to us here at petmorons at gmail dot com.
What a great group of pets this week.
Have a great week.

posted by Misanthropic Humanitarian at
03:00 PM
|
Access Comments