« Shocked, Shocked I Am
|
Main
|
The Morning Report 1/2/18 »
January 01, 2018
Monday Overnight Open Thread (1//1/18) Happy New Year Edition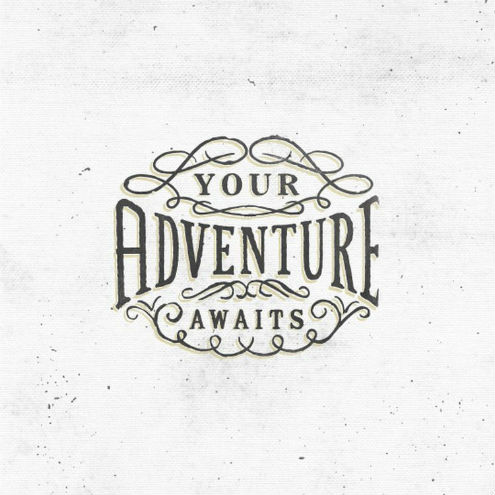 ***
The Quotes of The Day
Quote I

As members of the Higher Education Council of San Antonio (HECSA), we -- the presidents of colleges and universities throughout this community and supporters -- feel that it is important for us to speak out and make a distinction between diversity of thought and disingenuous misrepresentation of free speech. We further attest that hate speech has no place at our colleges and universities. Inappropriate messages, banners and flyers that are meant to provoke, spread hate, or create animosity and hostility, are not welcome or accepted. Higher Education Council of San Antonio

So what is "Hate Speech"? What a group of sanctimonious assholes. I apologize for my hate speech.

Quote II

"I think that some of it will end up in the hands of the IRGC or other entities, some of which are labeled terrorists. You know, to some degree, I'm not going to sit here and tell you that every component of that can be prevented."John F. Kerry
If I knowingly gave you a gun to shoot someone I guess I can keep my job.
Quote III

I am UNINTIMIDATED by lib media attempts to smear and discredit me with their FAKE NEWS reports designed to silence me. I will continue to poke them in the eye with a sharp stick and bitch slap these scum bags til they get it. I have been attacked by better people than them. Former Milwaukee County Sheriff, David Clark (D)
Just another uppity black conservative that the Left cannot stomach.

*****

Don't be fooled by the nation wide cold front. It's caused by Global Warming.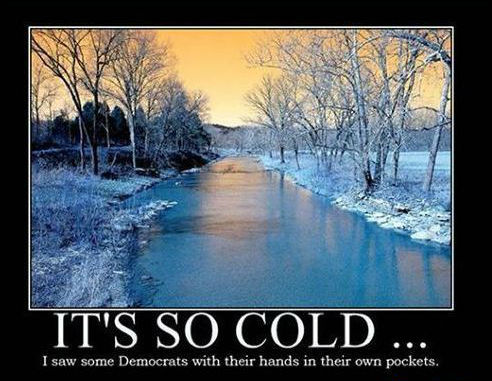 It looks like quite a few of us are prepared to be astronauts and head to Mars.

On Thursday morning, Adam Gill stepped outside in a heavy, bright-yellow coat, bulky gloves, and a ski mask to brace himself against the blistering wind. He brought with him a metal teakettle full of boiling water. As he tipped the kettle over, the piping-hot liquid turned instantly into snow and blew away in the wind.

That's how cold it was at the Mount Washington Observatory in New Hampshire, the highest peak in the northeastern United States. The video of Gill, a meteorologist at the observatory, conducting this little presentation received thousands of sympathetic likes on Facebook. The temperature that day at the observatory hit a bone-chilling low of -34 degrees Fahrenheit (-37 degrees Celsius)—and that was without accounting for wind chill. The day broke the previous record of -31 degrees Fahrenheit (-35 degrees Celsius), set in 1933.

I feel like a cupcake, I've been bitching about our -15 to -22 temperatures this past week.
*****
The ONT Musical Interlude
January 1, 1953, American singer-songwriter and musician singer Hank Williams died of a heart attack brought on by a lethal cocktail of pills and alcohol aged 29. Williams is regarded as one of the most important country music artists of all time. 35 of his singles (five released posthumously) were placed in the Top 10 of the Billboard Country & Western Best Sellers chart, 11 of which ranked at No.1, including 'Cold, Cold Heart,' 'Hey, Good Lookin', 'I'll Never Get Out of This World Alive,' and 'Your Cheatin' Heart.' During his last years Williams's consumption of alcohol, morphine and painkillers severely compromised his professional life. via thisdayinmusic.com
***
January 1, 1959, Johnny Cash played a free concert for the inmates of San Quentin Prison, California. One of the audience members was 19 year-old Merle Haggard, who was in the midst of a 15 year sentence (he served three years) for grand theft auto and armed robbery. via thisdayinmusic.com
*****
None of the following could get out of their ritzy abodes and off their fat asses.

Sophie Cruz, activist
Zahra Billoo, activist
America Ferrera, actress
Angela Davis, activist, scholar, author
Gloria Steinem, activist
Ashley Judd, actress and activist
Scarlett Johansson, actress
Melissa Harris-Perry, television host
While they were wearing "pussy hats" in the Land of The Free this was happening in enlightened Iran.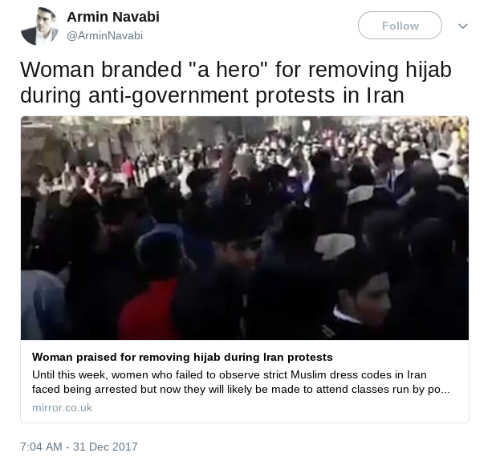 Why the American media is so lazy. Why can't the American media cover the Iranian protests?

The short answer is that the American media is incapable of covering the story, because its resources and available story-lines for Iran reporting and expertise were shaped by two powerful official forces—the Islamic Republic of Iran, and the Obama White House. Without government minders providing them with story-lines and experts, American reporters are simply lost—and it shows.
*****

Hey, where are all the Texas Morons? They are on I35 attempting to get some guacamole

These 100,000 avocados are toast: News choppers captured 40,000 pounds' worth on fire yesterday afternoon after their delivery vehicle burst into flames on a Texas highway. The 18-wheeler was hauling the taco staple north from Mexico on Interstate 35, when it was suddenly set ablaze by a mechanical problem, or something, littering the road with what WFAA's anchor excitedly dubs "some weird molten guacamole."
*****

You have the cedar swamps. You have the cypress swamps, you have the Washington DC swamp and now you have Food swamps.

Here's The Atlantic warning us about "food swamps".

For a study published in November in the International Journal of Environmental Research and Public Health, researchers from the University of Connecticut's Rudd Center for Food Policy and Obesity compared the obesity rate of U.S. counties to their ratio of fast-food restaurants and convenience stores to grocery stores and supermarkets—their level of food-swampiness, in other words.

The food swamps had about four unhealthy options for each healthy one. Food swamps were a strong predictor of obesity rates—even stronger than food deserts were.

Similarly, a 2011 longitudinal study found that nearby supermarkets didn't improve people's diets much overall. But people—low-income men in particular—did eat more fast food when there was more fast food nearby.

Fast-food restaurants are more prevalent in areas where large numbers of people of color live. African Americans and Latinos also have higher obesity rates than whites, and this research suggests the two trends might be related.
*****

The ONT expresses its condolences to The Morons of California.

Protection for undocumented immigrants, tougher gun laws, recreational marijuana: California will welcome 2018 by turning into the US equivalent of a Scandinavian country. Hundreds of new laws of markedly progressive inspiration will go into effect in the Golden State come the new year, affecting everything from crime, to transportation, to wages.
*****

Here, shove these up your ass. Genius Award Winner.

The Baileyville man, 27-year-old Stephen Perkins, was found with 110 individually packaged doses of crack stored in his intestines, according to Foster, who handles Washington Country's drug cases.
*****

Fighting ice and freezing temperatures, just part of Tonight's Feel Good Story of The Day.

Dozens of people jumped into action Friday morning when a herd of elk suddenly fell through the ice at Palisades Reservoir in Wyoming.

Temperatures were near 32 degrees when the animals suddenly fell into the freezing water.

"I was headed into Jackson to go to work and I noticed a couple cars pulled over," Dusty Jones told East Idaho News. "I looked off to the left and saw a couple of guys beating on the ice with a herd of elk right there in front of them."
*****
The ONT has been brought to you by The Moron Cruise Line.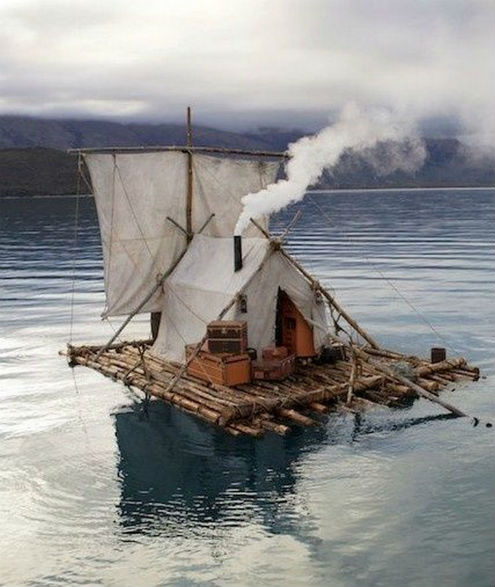 Notice: Posted with permission by AceCorp, LLC. New Year & New Barrel.

posted by Misanthropic Humanitarian at
09:34 PM
|
Access Comments