ę EMT 12/31/17 - Happy AoS Lifestyle Day!
|
Main
|
A Kinda Sorta Prepper Thread [Hosted by Jake Holenhead] Ľ
December 31, 2017
Sunday Morning Book Thread: 12/31/2017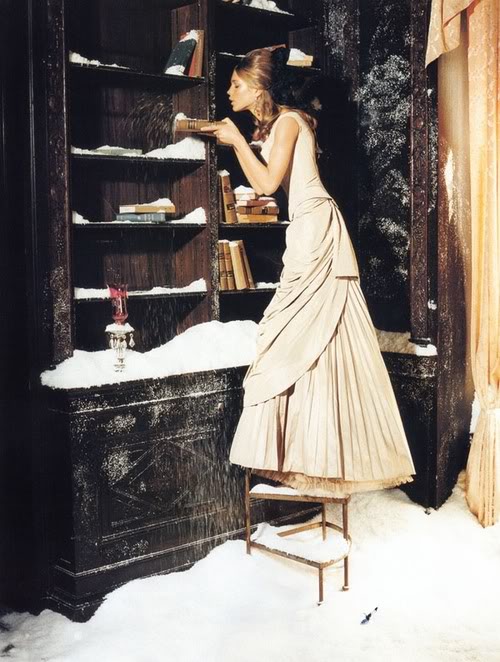 2017 is going out with a bang...Global Warming is currently freezing the snot out of the Northeast and, for that matter, much of the rest of the country. The people of Iran are hinting that maybe, just maybe, they are tired of almost 40 years of a repressive dictatorship and are ready for something different. America's deep state is pulling out all of the stops in its attempt to destroy a legally elected president, and he is standing tall and proud in defiance, laughing in their faces, and is systematically dismantling the power structures that they have so carefully built since the Wilson administration. The "Palestinians" have just been very publicly punched in the nose by the United States of America, and the only people to come to their aid have been the neutered apparatchiks of the UN. The U.S. economy is doing well, and looks to do even better. Perhaps it isn't "Morning in America," but it sure does look brighter.
And with that, let us move on to your favorite book of 2017! And mine was a thoroughly enjoyable spy novel by Daniel Silva, with his inimitable Gabriel Alon kicking ass and taking names. "The Unlikely Spy" might not win any awards, but it sure was fun!
So...what was yours? Extra points if it was silly and simple and loads of fun, and would embarrass your favorite English instructor.
[Technically, the wildly successful best seller: HRCWNBPOTUS was published in November of 2016, and only hit the shelves on January 20, 2017, so it doesn't really count as a 2017 book. And it's everyone's favorite, so think of another if you can]
******
From last week's Book Thread:
Oh, itís Christmas so I'll shamelessly plug my novel, Shagging, Shooting & Death. If Jane Austin & Charles Dickens had gotten together, gotten drunk & decided to write a novel together it may have been something like this. Fast, funny, sprawling romp through the English countryside, with a lot of maiming, death and, of course, shagging. Very Moron friendly and a fun mental palate cleanser from the usual Regency/Austen clones.

Posted by: voraciously deplorable at December 24, 2017 09:22 AM (Q5R7z)
Sounds interesting, though with a NSFW warning I assume....
***
And here is another Moron author with what looks like the beginning of a series....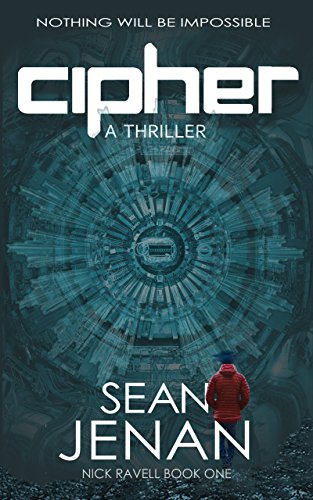 CIPHER is a genre-bending thrill ride, meticulously plotted in a steady build of action-packed suspense, science and philosophy, spanning from the subatomic realm of quantum physics to the limitless ocean of the human heart.

With every escape path shrinking, with the FBI agents closing in, to get everything he's ever wanted, Nick Ravell might need to finally stop running... and somehow find a miracle.
***
It's interesting that while a trailer for a film can sometimes accurately portray both the plot and the feel of a movie, it's more difficult to describe a book in a few sentences. Obviously books are denser, with more possibilities of multiple plot twists and complex characters and descriptions, but writing style is tough to convey in a short snippet, and that is a very good thing. I have read books that were impenetrable for dozens of pages, but gradually became intoxicating.
Cormac McCarthey's "Blood Meridian" is a good example of a dense and difficult book that grew on me with each successive page. Had it been a movie, I probably would have wandered away after a few minutes. But of course no movie could be made that way, and thank God for that!

******
Ace has been at this whole blogging thing for a long time. And for all of that time he has been a tremendous asset to the conservative movement in America. Aside from his flirtations with Marco Rubio's garbage, he has been a good egg, advocating a conservative agenda while making us laugh and cry and often scream incoherently out the windows. I cannot think of a serious political commenter who has more skill at turning a phrase. Granted, some of them are obscene, but mostly they make us laugh while making a serious point.
He has also inexplicably and generously shared his pulpit with an assortment of cobloggers and open bloggers, and it is a demonstration of his trust in us that his editorial control over our blather is vanishingly light. He also tolerates, and in fact actively encourages an incredibly raucous audience (that's you lunatics) without complaint, and often advocates in favor of some who behave really badly. That is a testament to his respect for his readers, and it is a rare thing in the blogging world.
So on this last day of a very interesting year; a year in which Ace's perspective and wit and independence has been in full bloom, please take a moment and consider tossing a few bucks into his shelf fund. It's easy! The link to Ace's PayPal account is on the main page. It is quite safe to use, and only takes a minute or two. I have heard rumors that the Moron who gives the most will get a date with a very special person. I have heard the name Kate Upton bandied about, but she just got married, so that's probably just gossip. However Alexandra Daddario is single. Just sayin.....
?tag=aoshq-20&topic=world_news">

posted by CBD at
08:30 AM
|
Access Comments