« Weekend Gun Thread
|
Main
|
The Morning Report 1/1/18 »
December 31, 2017
Sunday Overnight Open Thread (12/31/17) New Year's Eve Edition
(Happy New Year!)
*****
Quotes of The Day
Quote I

"I hope that in this year to come, you make mistakes.

Because if you are making mistakes, then you are making new things, trying new things, learning, living, pushing yourself, changing yourself, changing your world. You're doing things you've never done before, and more importantly, you're Doing Something.

So that's my wish for you, and all of us, and my wish for myself. Make New Mistakes. Make glorious, amazing mistakes. Make mistakes nobody's ever made before. Don't freeze, don't stop, don't worry that it isn't good enough, or it isn't perfect, whatever it is: art, or love, or work or family or life.

Whatever it is you're scared of doing, Do it.

Make your mistakes, next year and forever." ― Neil Gaiman
Guess the formatting errors will still be around.

Quote II

Be at war with your vices, at peace with your neighbors, and let every new year find you a better man. Benjamin Franklin
Quote III

The object of a New Year is not that we should have a new year. It is that we should have a new soul and a new nose; new feet, a new backbone, new ears, and new eyes. Unless a particular man made New Year resolutions, he would make no resolutions. Unless a man starts afresh about things, he will certainly do nothing effective. Gilbert K. Chesterton
*****
The Grand Canyon is awesome. Time lapse cloud formations in the Grand Canyon.

Traveling on your mind? National Geographic bucket list.
*****
The ONT Musical Interlude
*****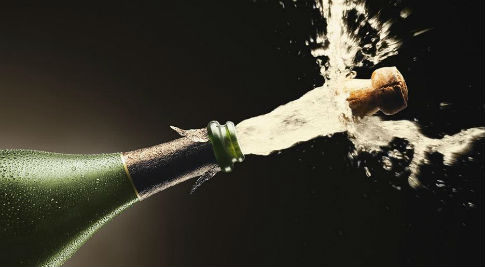 *****
***
*****
*****
So what are you serving with that champagne tonight? Fried chicken!


There is no bad time to drink Champagne, of course. It just so happens that New Year's Eve is a particularly good time to do it. This is a universal truth that needs no undoing. The only question becomes: What do you want to eat with it? This year, that answer should be a big bucket of fried chicken. In fact, there may be no better marriage on earth than the one that exists between fried chicken and Champagne, the ultimate symbiosis of grease and acid.
*****
Next year I resolve to use proper equipment in my medical practice and not be a Genius Award Winner.

A New Jersey surgeon has had his license yanked over allegations he inserted used catheters into the rectums of at least five patients, state authorities say.

Dr. Sanjiv K. Patankar, who practices in East Brunswick, is accused of re-using catheters on multiple patients over the course of nearly a year because he ran out of catheters and replacement supplies were on backorder, the state's complaint says.
*****
I resolve not too gloat.......

That didn't take long to break that resolution.
*****
Good luck drinking tonight if you're going out.
*****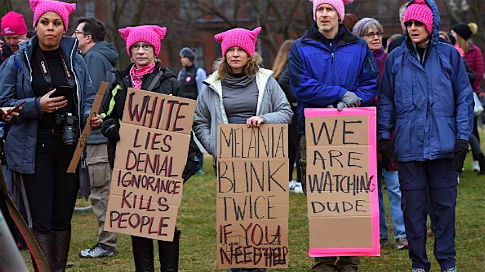 (Fat, lazy and stupid)
***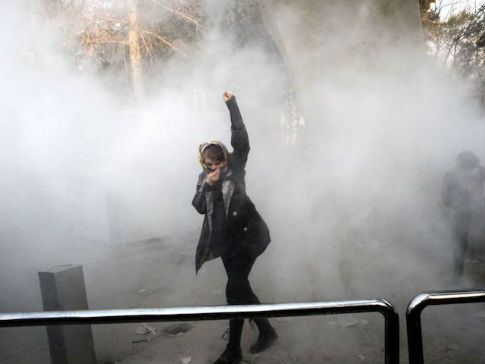 (True oppression)
*****

Do you have a best friend? Is that best friend someone you want to be fused to? I didn't think so, but 2 Detroit men dead did. h/t ibguy

Police are investigating the apparent electrocution of two people early Friday at a Detroit Public Lighting Authority building, Fox 2 reported on Saturday.

A worker reportedly told Fox 2 he found the bodies just after 6:30 a.m. when he went to the substation to investigate a power outage. The pair are suspected of breaking in the front door of the substation, and, according to Fox 2, they were in the process of stealing copper wiring when they were electrocuted.
*****
I resolve when I go to Wal-Mart to shop lift I will not be a Genius Award Winner.

Inside the office, police explained to Stanley and Smith that they were under arrest. Officers say Stanley was holding $2,520 in cash and when they asked if he had a gun, he said he had a Ruger 9 mm that may have been stolen, according to the police report.

After officers retrieved the gun and handcuffed Stanley, they then searched the black book bag that he was wearing.

Police say the following items were inside Stanley's bag and were seized:

An estimated 3,190 doses of heroin inside waxed paper bags
Two human teeth
Three unopened Fentanyl patches
56 blue pills with "K9" imprinted on them
25 pills with "3060" imprinted on them
22 grams of marijuana
One pill with "A/214" imprinted on it.

According to Pat Dowling, North Myrtle Beach spokesman, the teeth inside Stanley's bag belonged to him.
Several thoughts come to mind. Does this individual have a felony record? If he does how is he released on such a low bail? Will this guy show up for future court dates?
*****
Harry Bailey Utah 8 year old is saved from drowning Tonight's Feel Good Story of The Day.

NEW HARMONY, Utah -- A police officer punched his way through the ice of a frozen pond to pull an 8-year-old boy from under the water Monday.

Lt. David Crouse of the Washington County Sheriff's Office said emergency crews responded to a report of a child who had fallen through the ice into a pond just after 5 p.m. in New Harmony, which is south of Cedar City in southern Utah.

The pond is located near 3100 East and 2500 South.

Crouse said an 8-year-old boy was chasing a dog and fell through the ice. Another boy who was watching this happen went and tried to help the child, but was unable to get him out of the water.
*****

Tonight's ONT has been brought to you by the Misanthropic Humanitarian.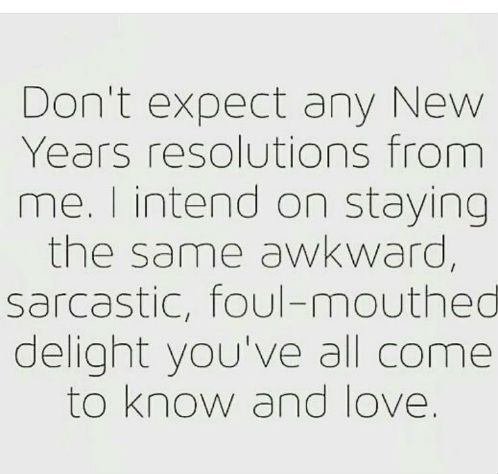 Notice: Posted with permission by AceCorp, LLC. Avoiding amateur night. Yet wishing Morons and Lurkers a Happy & Prosperous 2018.


posted by Misanthropic Humanitarian at
10:00 PM
|
Access Comments