« Thread before the Gardening Thread: Night Life [KT]
|
Main
|
This Is CNN »
December 30, 2017
Saturday Gardening Thread: Winter by the Fire [KT]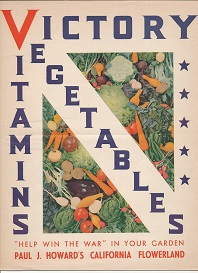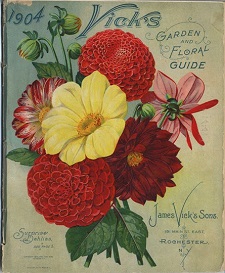 Hello, gardeners and friends of gardeners. It has been pretty warm for this time of year in our part of California. The navel oranges are good. But I guess it is pretty cold in the East. Here at the Saturday Gardening Thread, we do not like wildfires. We do like cozy fires. In front of which one might look through some seed catalogs. The first image above is from the Los Angeles County Arboretum Fruit and Vegetable Seed Catalog Collection. The 1904 Vicks catalog cover is from the Biodiversity Heritage Library.
We also like cooking fires or fire substitutes for preparing treats saved from the garden.
Cooking with The Horde
This week, I received a signed copy of The Deplorable Gourmet from the Deplorables Global Initiative, Inc. Thanks, bluebell and Weasel! It's Super-duper!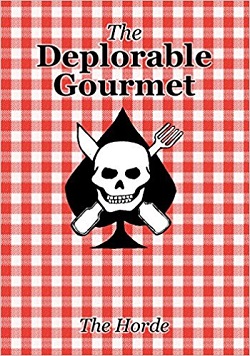 I notice that some of the hordelings who sent in recipes use produce from the garden. For example, Hal Dall writes about Mrs. Dall's Pork Pumpkin Stew on page 338:
This was created because Mrs. Dall loves to grow pumpkins and winter squashes.
Looks like a good thing to have on hand for New Years Day!
Since this is seed-ordering season, it is important to remember that not all winter squashes will last until winter. Flavor of each type of winter squash tends to reach its best after a certain time in storage. With a few exceptions that are tasty right off the vine. Serious Eats has published a basic winter squash guide with recipes. It could get you started on choosing winter squash for the garden.

Also remember to check catalog descriptions when you order seeds. Plant nerds may appreciate this blog post on Perplexing Pumpkins, which gets into the development of 5 squash species into the squashes and pumpkins we know today.
Do you have any winter squashes in storage? I have a butternut on the counter.
Are you using other produce you preserved for winter? It it tasty? Maybe we should visit Sherpa_K2.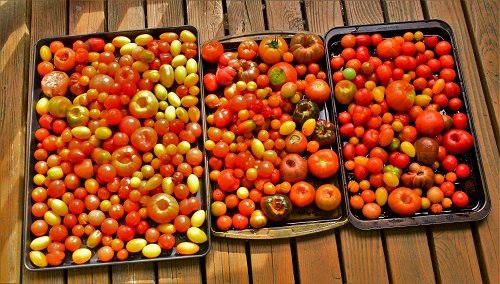 Catalog Corner
I've been getting LOTS of catalogs. Anyone else? Maybe we can discuss intriguing offerings in the comments.
Gardens of The Horde
You desert denizens got anything going on? We would like to hear from you.
Believe it or not, it is time to start tomato seeds here in the San Joaquin Valley. My sister-in-law may be visiting in the room where I usually set up lights, so I'm thinking about winter sowing. (Don't comment on old threads).
A friend wants me to take over care of her desert tortoises. What do you think?
Probably less dangerous than a beautiful swan.
If you would like to send information and/or photos for the Saturday Gardening Thread, the address is:
ktinthegarden
at g mail dot com
Include your nic unless you want to be a lurker.


posted by Open Blogger at
12:44 PM
|
Access Comments