« Weird News Dump
|
Main
|
Saturday Gardening Thread: Winter by the Fire [KT] »
December 30, 2017
Thread before the Gardening Thread: Night Life [KT]
Serving your mid-day open thread needs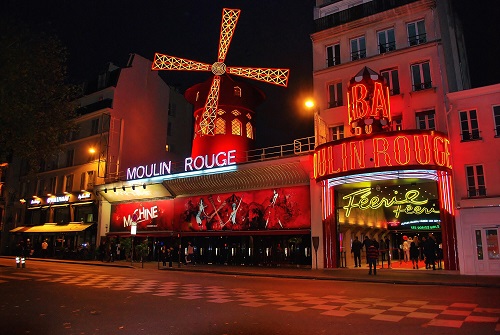 Interested in a visit Montmartre? I'm not particularly interested in visiting at this time, but the history of the place is fascinating. It was named for Saint Denis, who was beheaded by the Romans, way back in 250 AD.
According to Hilduin, Denis collected his head and carried it as far as the fontaine Saint-Denis (on modern impasse Girandon), then descended the north slope of the hill, where he died. Hilduin wrote that a church had been built "in the place formerly called Mont de Mars, and then, by a happy change, 'Mont des Martyrs'
A lot of drama and gypsum mining occurred on the hill before this:
This hill outside the city was settled because, during the nineteenth century, the emperor Napoleon III had given much of the prime land inside the city to his wealthy friends, who were charged with the task of developing it. The original inhabitants were forced to move to Paris's outskirts where they quickly established their own "town" sans the rules and regulations of the city.

That's part of the reason why Montmartre quickly became a popular drinking area, and by the late eighteenth century, along with the liquor came a number of entertainment establishments that were less than reputable, like Moulin Rouge and Le Chat Noir (The Black Cat).
After the defeat of Napoleon III, Montmartre became the center of the short-lived Paris Commune.
But It's almost New Years Eve. Let's discuss music and dancing. Montmartre is, of course, the home of the famous French Can-can, originally danced by both sexes.
The music we know as "the Can-can" is actually "The Infernal Gallop" from Offenbach's "Orpheus in the Underworld":
The operetta is an irreverent parody and scathing satire on Gluck and his Orfeo ed Euridice and culminates in the risque Galop infernal ("Infernal Galop") that shocked some in the audience at the premiere. Other targets of satire, as would become typical in Offenbach's burlesques, are the stilted performances of classical drama at the Comedie-Francaise and the scandals in society and politics of the Second French Empire.
Bringing Offenbach's spirit closer to today, here's what some guy in Poland did with the piece:
Offenbach also wrote some music that wasn't satirical.
Europeans have a different sense of humor. This is what some of them do during an evening out. Is this sexist?
Are you going out for some fabulous nightlife on New Years Eve? Or are you staying home with a few drinks and snacks? There are some fine recipes herein. See the sidebar.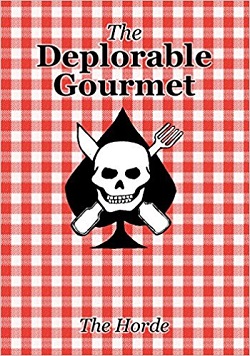 Have a great weekend and a great New Year.


posted by Open Blogger at
11:12 AM
|
Access Comments