« Former President Asshole: Social Media, Like My Iran Echo Chamber Disinformation/Smear Operation, May Splinter Society
|
Main
|
The Morning Report 12/28/17 »
December 27, 2017
Wednesday Overnight Open Thread (12/27/17) Not Sure What Holiday It Is Edition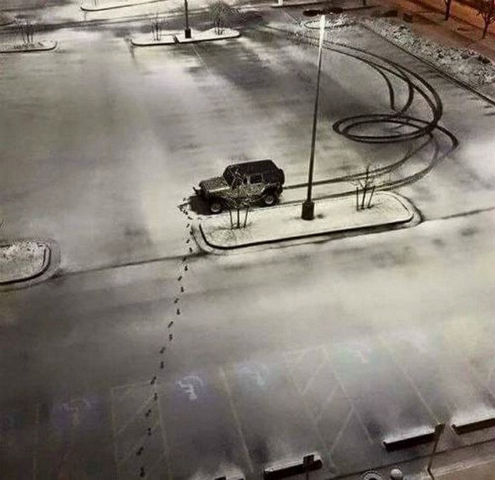 (The AoSHQ Parking Lot)
*****
Quotes of The Day
Quote I

"I asked for nothing exceptional or out of the ordinary and received nothing exceptional or out of the ordinary," Rep. Sheila Jackson Lee (D-TX)

Quote II

"I just want all these poor people to keep waiting for this 'trickle down.' They've been waiting for like 400 years. It ain't trickled down yet," Charles Barkley

Quote III

"I never thought that could happen in the middle of Berlin. That's something you see in other parts of the world. It's really disturbing. It feels like we're being threatened because you never know how people will react further when something like this occurs."Mikhail Tanaev.

Update: Quote from original link removed because of controversy. Quote remains the same but linked to a different source.
Quote IV

[W]hile many of us on staff were subject to Charlie's unsolicited shoulder massages and physical intimidation, as he towered above us at a height over six feet tall, the women Charlie preferred and preyed upon – at least that I witnessed – were white. It was an environment that all but erased me, while simultaneously exploiting me as a black woman. Rebecca Carroll

Sucks to suck?
*****
Another reason not to drink tea. Office tea bags can be more germ ridden than a toilet.

According to a study conducted by Initial Washroom Hygiene, your office teabags contain 17 times more germs than a toilet seat because everything hurts and life is pain.
*****
Did you know that Library of Congress collected every single tweet since 2010? Were you aware that it went out and acquired tweets prior to this back to 2006? Glad we aren't running a 20 Trillion Dollar deficit. The Library of Congress gets it collective head partially screwed on straight.

The Library of Congress issued a white paper this month saying that it was proud of its comprehensive collection of tweets from the first 12 years of Twitter, but that it's completely unnecessary for it to continue. Instead, the organization will only collect tweets that it deems historically significant. For instance, President Trump's tweets are almost certainly still going to be saved for future generations.

One reason that the Library is stopping the comprehensive archive? The social media company's controversial change to allow 280 character tweets.
*****

I miss the knee jerk reactions of the left. They weren't as sanctimonious as they are now on social media platforms such as Twitter. Rosie O'Donnell is now God and assigns damnation to politicians that disagree with her.

"paul ryan — don't talk about Jesus after what u just did to our nation — u will go straight to hell u screwed up fake altar boy #Judasmuch," O'Donnell tweeted.
It appears Rosie doesn't have a Co-Exist bumper sticker. If she did it still wouldn't cover her fat ass or her engorged pie hole.
*****

Thinking outside of the box. Uber is an ambulance substitute.

Using an ambulance to travel to the hospital in an emergency can cost upwards of $1,000 USD. Now research demonstrates that a significant number of people are instead choosing Uber to perform the same service.

The paper – currently being peer reviewed – examines the effect on ambulance usage as Uber was introduced to 766 cities across 43 states. According its findings, even the most conservative estimate shows a seven percent reduction in people traveling via ambulance where the service is available.
*****
PLASTIC SPOON
HEADPHONES
PEANUT BUTTER JAR
SEWING NEEDLE
FISHING LURE
What are things that are shoved up bodily orifices for $500 Mis. Hum.
Yes!!
*****
The Huffington Post and the bigotry of low expectations."Why Black People Own Guns. HuffPost spoke with 11 black gun owners to figure out what gun ownership means in a country determined to keep its black populace unarmed."

As much as America loves her guns, she has never liked the idea of seeing them in black hands.

Before the Revolutionary War, colonial Virginia passed a law barring black people from owning firearms — an exercise in gun control as racial control. In 1857, in his notorious Dred Scott decision, Chief Justice Roger Taney summoned the specter of black people freely enjoying the right to "keep and carry arms wherever they went." Surely, he argued, the founders were not "so forgetful or regardless of their own safety" to permit such a thing. When black people armed themselves against white supremacist attacks following the Civil War, Southern state governments passed "black codes" barring them from owning guns. After the Black Panthers open carried to signal to California police officers that they would defend themselves against racial attacks in the late '60s, then-Gov. Ronald Reagan signed a state ban on open carry into law.

Does your NRA secret decoder ring say, "Discriminate against Black Folk"?

*****
The ONT Musical Interlude
December 27, 1980, John and Yoko's Double Fantasy album started an eight-week run at No.1 on the US chart. 'Just Like Starting Over' started a five-week stay at No.1 on the singles chart. via thisdayinmusic.com
***
December 27, 1981, American composer, pianist, singer, actor, and bandleader Hoagy Carmichael died aged 82. Composer of 'Georgia On My Mind', (covered by many acts including Ray Charles), 'Star Dust' and 'Lazy River'. via thisdayinmusic.com
***
Last night's ONT discussed the Beatles, both as a band and as individual artists. This song from George Harrison's debut solo album is in The ONT's opinion just as good as anything produced by McCartney and/or Lennon. Just our .02
*****
Your state may have tough gun laws. Your city may have tougher control laws. It really doesn't matter when your neighborhoods are filled with lawless feral people.

Murders in the U.S. rose nearly 9% last year, and one-third of that increase came from just a few neighborhoods in Chicago, according to a Wall Street Journal analysis of the FBI's annual 2016 publication, Crime in the United States.

While violent crime (homicide, rape, assault, and robbery) also rose nationwide from 2015 to 2016 — over 4% — the data show the increase was not uniform, but rather concentrated in cities like Chicago and Baltimore.
When life does not have value, why would law work?
*****
I wouldn't want to be a bus driver. It was tough when I was a student. It's harder now. But......for Heaven's sake don't be a bus driver and a Genius Award Winner.
*****
Best friends find out they are brothers. Tonight's Feel Good Story of The Day.
*****

Tonight's ONT has been brought to you by Home Field Advantage.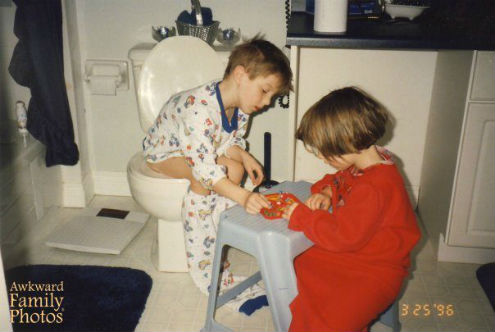 Notice: Posted with permission by AceCorp, LLC. Home of Valu-Rite and The Deplorable Gourmet Cookbook. If drinking doesn't kill you certainly eating will.

posted by Misanthropic Humanitarian at
10:01 PM
|
Access Comments