« Weird News Dump
|
Main
|
Saturday Gardening Thread: Resisting Winter [KT] »
December 16, 2017
Thread before the Gardening Thread: How's that holiday shopping going? [KT]
Serving your mid-day open thread needs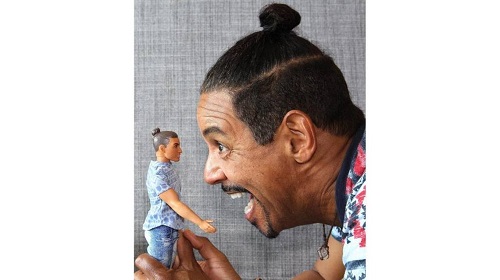 'Man Bun' Ken Doll
Here's a fun toy for the youngster on your holiday gift list who enjoys playing with dolls that are "hep" with the latest fashions. . . . Meanwhile Barbie is making out with Skeletor.
Dave Barry's Holiday Gift Guide was published last month, but it probably wasn't appropriate to highlight his guide here until The Deplorable Gourmet (in the sidebar) was released. You might have been tempted to give the Portovino Wine Purse to someone who is now getting the book.
But we all know that there are some people who would not appreciate a cookbook written by members of The Horde. Dave Barry's list can now be considered for those still on your gift list who might react negatively to that brilliant tome. Some people are just hard to buy for.
The challenge, in this hectic season, is always to find enough unnecessary things for all the people on our gift list. That's where this Holiday Gift Guide comes in. We sincerely believe that you will not find a collection of products this useless anywhere else. These are all real products; we did not make them up. You can actually buy them.
Actually, I would not be real surprised if some of the people who submitted gift ideas for this list were Morons or Moronettes.
Have you bought or considered buying a unique gift this year? My mother's book club was once famous for its unique white elephant Christmas gift exchange. There was the year Mom made a robe and lost one of the sleeves. And the year she found an artificial leg at a thrift shop. A gay artist friend in the neighborhood (who was partial to creating and dressing up in animal-inspired monster costumes long before furries were a thing) wrote a poem to accompany that gift: Put your Best Foot Forward.
Think anyone on your list would actually appreciate one of the gifts on Barry's list? Or someone whose life might be improved by one of the gifts? Like maybe the Barry Manilow Coloring Book? Heh.
Hope you have a great day.


posted by Open Blogger at
11:13 AM
|
Access Comments