« The Weekend Gun Thread
|
Main
|
The Morning Report 12/11/17 »
December 10, 2017
Sunday Overnight Thread (12/10/17) The Weekend Is Gone Edition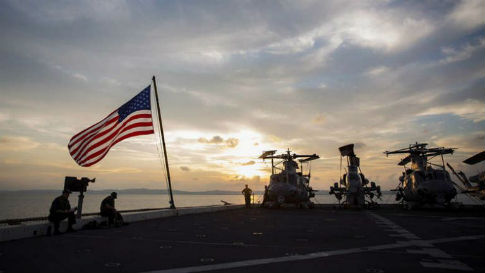 *****
Quotes of The Day
Quote I

"I am horrified to learn again just how invasive this witch hunt was into nearly every part of every major Wisconsin conservative's life. Now it's confirmed that it reached my own, even so far as to collect private medical information included in my emails with my daughter … The thought of my government intentionally and illegally targeting me is sickening." WI State Senator, Leah Vukmir-Republican

Frightening.

Quote II


"I had a boyfriend many years ago, he was my first boyfriend who had his own house, and one day I went outside to see what he was doing, and he was hoisting an American flag up the flagpole in his front yard. And I instantly felt very weird. It didn't make sense, but I felt … scared." Sarah Silverman

Quote III

"Why? Because there are things in this world that are more important than ourselves. Freedom. The Constitution of the United States. Our way of life. Mom, baseball, apple pie; these things and so many more that make us uniquely American. We belong to something greater than ourselves. As complex and diverse and discordant as it is, this thing, this idea called America, binds us together in citizenship and community and brotherhood."Lt. Heather "Lucky" Penny.
Sarah Silverman, if you weren't such a despicable piece of shit, you might learn something from this woman.

Quote IV

"The appalling House vote for concealed carry reciprocity puts all New Yorkers at risk. This legislation would let individuals from out-of-state convicted of certain crimes carry hidden, loaded weapons in New York, in violation of New York's much better, safer law. Only the NRA could propose something so ill-considered, dangerous and vile. New York passed the strongest gun safety measures in the country, and instead of joining the fight against senseless gun violence, Washington is trying to make New York and the rest of the nation less safe."Governor Andrew M. Cuomo (D-NY)

What f*cking laws, Andy?

*****
Firearms manufacturers and the conundrum they face.

Gun store owners say they're seeing a drop in sales as a result of bargain hunting and President Trump's pro-Second Amendment support, Bloomberg reported.

The maker of Smith and Wesson — American Outdoor Brands Corp. — said it has seen its annual profit drop by as much as 45 percent as gun purchasers look for better deals elsewhere. The report credits the president's staunch pro-Second Amendment support giving gun owners security that their firearms will not be taken away or restricted as in past administrations.

Despite the mass shootings, which in the past have drawn gun owners to stores as they fear impending lawmaker restriction, gun store owners say they have not seen this so-called "fear-based" buying.
*****

Jerusalem and Donald Trump as seen by Paul Joseph Watson. There may be a naughty word or three. So you have been warned.
*****

The ONT thinks that most Vets who use VA facilities would like to have prompt treatment and be shown respect. But, let's add quackery to the lousy service.

The Veterans Health Administration (VHA) has announced (VHA Directive 1137: VA Provision of Complementary & Integrative Health) that acupuncture, reiki, and reflexology, among other "complementary and integrative health [CIH] practices" will now be included in the standard veterans' medical benefits package. [Translation: You, the taxpayer, will foot the bill.] The VHA found "adequate evidence exists to support the use" of some of these CIH practices, despite their own evidence review showing otherwise ("List I"). These must be offered at all VHA medical facilities, either on-site or by referral to community providers. Other CIH approaches ("List II") will be included in veterans' medical benefits because they "are generally considered to be safe," any pretense of efficacy having been totally abandoned; whether to offer them at any particular facility is optional.
I have heard that this time of year cookies and milk can be comforting as well. Fruit cake optional.
*****

Gloria Steinem and others of her ilk assisted in releasing the proverbial genie from the bottle in the 1960s. The summer of love. Women's liberation. Yadda, yadda, yadda. By God we will tell you what Erotica is good and what is bad.

"It is a hub that, in this moment of consciousness that is engulfing this country now, we must realize is the source of the poison that is in our system," Steinem said, the New York Daily News reported.

Steinem said that erotica is healthy but that mainstream porn was not healthy erotica, arguing that Pornhub normalizes the degradation of girls and women.
I suppose when you are old and want to remain relevant you'll do just about anything for attention.
*****

Is it an angel or did someone shove a tree up Hillary Clinton's ass?
Sorry, couldn't resist.
*****
Funny stories from local newspapers.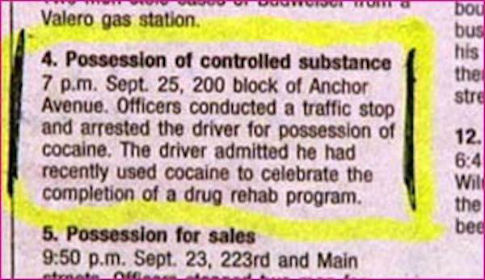 *****
The ONT Musical Interlude
***
*****
And finally, Making Christmas Great Again.
*****
Hell hath no fury like a woman scorned or tonight's Genius Award Winner.
*****
The little things in life we take forgranted. Tonight's Feel Good Story of The Day.
*****

Tonight's ONT has been brought to you by Nostalgia.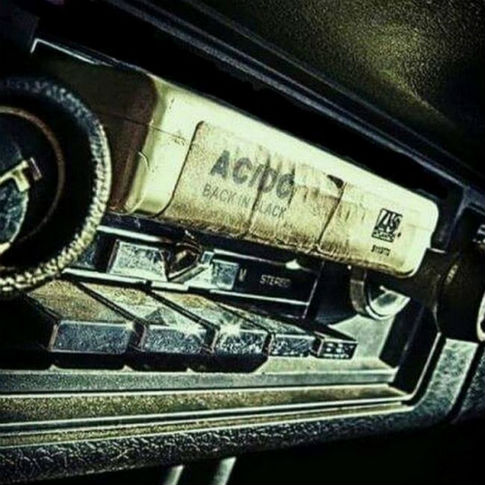 Notice: Posted with permission by AceCorp, LLC. Proud step-parent of the The Deplorable Gourmet.
Weekly commenter stats for week of 12-10-2017
Top 10 commenters:
1 [623 comments] 'logprof' [87.48 posts/day]
2 [533 comments] 'Insomniac - Nobody in Particular'
3 [526 comments] 'Deplorable Jay Guevara'
4 [520 comments] 'Christopher R Taylor'
5 [493 comments] 'runner'
6 [445 comments] 'Your Decidedly Devious Uncle Palpatine, Booking Agent, Aero Pinochet'
7 [390 comments] 'JackStraw'
8 [365 comments] 'Skip'
9 [363 comments] 'garrett'
10 [357 comments] 'Miklos Molnar'
Top 10 sockpuppeteers:
1 [262 names] 'Miklos Molnar' [36.79 unique names/day]
2 [71 names] 'Hands Solo'
3 [62 names] 'The Political Hat'
4 [41 names] 'Duncanthrax'
5 [40 names] 'John Marston'
6 [39 names] 'Buzzsaw90'
7 [38 names] 'Steve and Cold Bear'
8 [36 names] 'logprof'
9 [36 names] 'Under Fire'
10 [34 names] 'Jeff SezZzions'

posted by Misanthropic Humanitarian at
09:45 PM
|
Access Comments