« Sexual Harassment: Eh, No Thanks, We Have Other Things To Do, Like Work.
|
Main
|
EMT 12/02/17 »
December 01, 2017
The ONT Fled Across the Desert, and The Moron Horde Followed.
Whew. Tonight's ONT is going to be a dog's breakfast of links, but I'm sure none of you will notice, it's Friday night and everybody's drinking. It's Fido Friday, so it's appropriate to start with a dog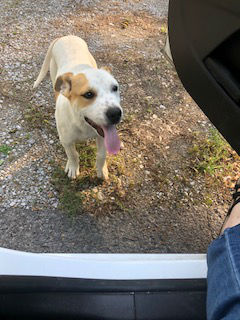 Stephen King
OK, I'm back. I've been arguing with Cochran about The Dark Tower books. He thinks they're the greatest thing since Shakespeare, I think they're garbage since the ending invalidated the entire series, and was a huge FU to his readers who had spent lots of time and money to find out where the plot was going. Nowhere, it turns out. Just like the other infinity times the Gunslinger repeated the same arc. Anyhow, on with the ONT.
For The Gearheads

Lots of discussion about the Hemi Dart last night, this should be right up their alley:

NFL Analysis
The article makes a good argument that it's not the kneeling (although that doesn't help), but the dilution of product that is the NFL's big problem.
Clickbait Garbage
10 Horribly Creepy Things You Didn't Know You Could Do In Missouri
Example: "3. Drive by the Missouri home where something horribly disturbing happened."
And that's it. What? What horribly disturbing thing happened??? The whole site is like that. "7 Weird And Wacky Holiday Traditions You'll Only Get If You're From Maryland". One of them is "Bay Bridge Traffic". Seriously. I feel sorry for you losers from the other 49, there's no way you could ever understand traffic!

Feel Good Story

Arizona grandma's accidental Thanksgiving invitee welcomed back for seconds
Last year, a woman texted invites to the whole family-and one wrong number. The wrong number came, everyone had a blast, and now he's a part of the traditional meal.

Down Goes Dowd!
Which is not really news. He's on Twitter a lot, and he goes down more than a gay satyriasis at a San Francisco bath house, but it's pretty bad when a priest eats your lunch.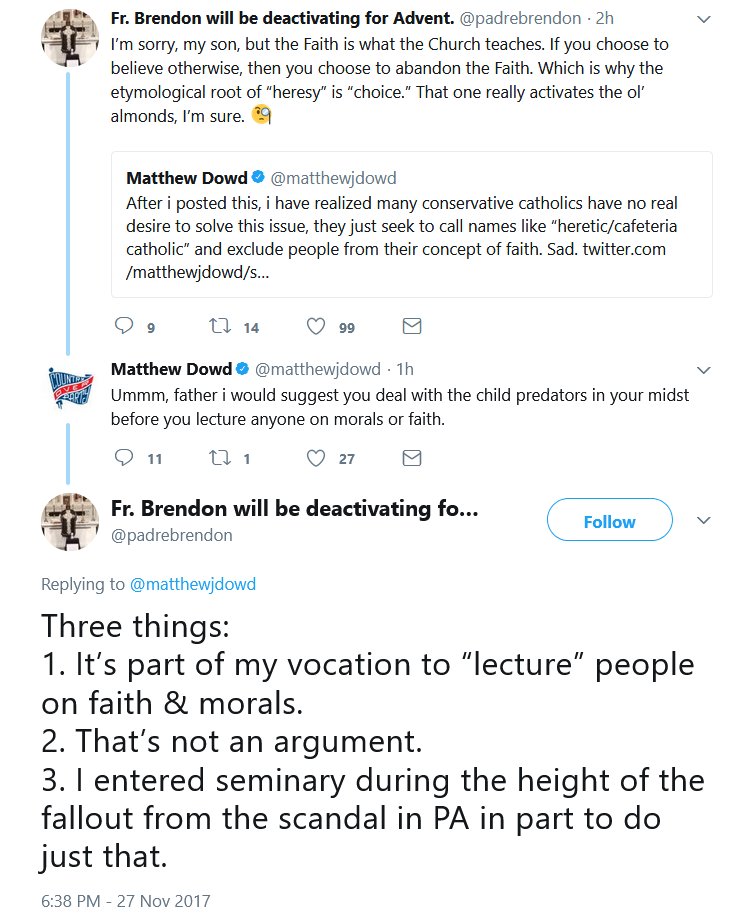 Perspective
Poor bot.
Boil Him in Oil
Sometimes I hate the Eighth Amendment.
HIV-Positive School Aide Charged With Sexual Offenses Against 42 Kids

SNL Sure Was Prescient

I saw this when it aired, but I can't find a clip online. Link goes to the transcript.
Sen. Edward Kennedy: A, uh.. another good thing is to get them out on your boat for some reason, because, uh.. because then it's really hard for them to get away.

Sen. Joseph Biden: Do you have a question, Senator Kennedy?

Sen. Edward Kennedy: Uh, yes, I do. Have you ever tried coming out of the bathroom nude, and acting like you didn't know someone was there?

Judge Clarence Thomas: Uh.. no.

Sen. Edward Kennedy: Well, that's too bad. Because that works, too.

Christmas Links

EARLY DRAFT OF
HALLMARK MOVIE SCREENPLAY:
CHRISTMAS FOR CHRISTMAS
The perfect gift for that hard-to-shop-for friend who has everything: Sky Penis Ornament

WHEEEEEE!
***Deleted the embeded video because I think it was causing issues for some posters. Link to video here*** -WD
Tonight's ONT brought to you by sexual orientation:

One of these things is not like the others

posted by WeirdDave at
09:55 PM
|
Access Comments