« Democrats Easily Win in NJ; Looking Like They'll Win in VA, Too
|
Main
|
The Morning Report 11/8/17 »
November 07, 2017
Tuesday Overnight Open Thread (11/7/17) Earlier Bird Type Edition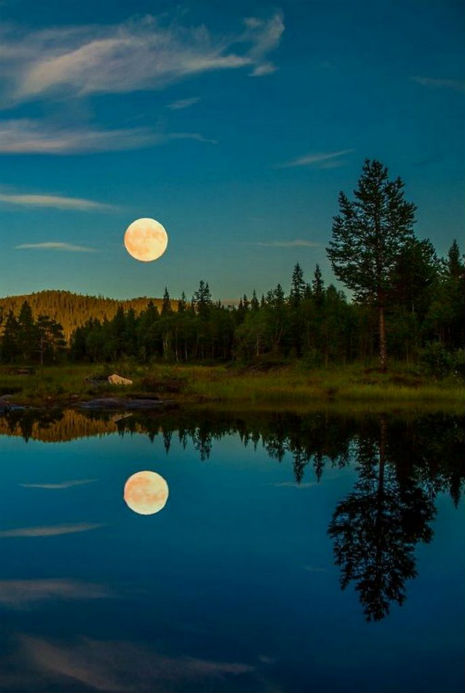 (Howling for an ONT)
*****
Quotes of The Day
Quote I

Only those who will risk going too far can possibly find out how far one can go. T.S. Eliot
Quote II

"When men feel disenfranchised, and usually it's white men, they will find a way to feel enfranchised—and killing a room-full or street-full of people is them trying to fill that empty feeling," Colleen Clemens
Quote III

In the end, we will remember not the words of our enemies, but the silence of our friends. Martin Luther King Jr.

Quote IV

'I felt that what was expected of us was astronomical. I love working with children but the problem with the teaching is that there are so many expectations. Eddie Ledsham
*****
*****
Guns don't kill people. People kill people. Red flags everywhere with the TX shooter.
*****

The Right continues to eat itself. The Right Right's war on Milo.

Milo is a phenomenon, hugely popular with millennials -- something the right sorely lacks. Milo was the only one who would publish my book, FATWA: Hunted in America, and it's a bestseller. He is, for all the wonderful drama and theater, an important voice for us. But the right is too cowed and intimidated by the vicious left-wing primitives than stand with intellectual leaders who are true to our political philosophy of individual rights and equality for all before the law.

The most vicious attacks on him come from the right. The left doesn't have to do anything. We are doing a fine job destroying ourselves. Part jealousy (at his success), part fear (of attacks from the cultural elites), the right was wicked quick to throw Milo under the bus. And it's not just Milo. The best (or should I say worst) example of the right's war on the right is that they destroy Trump right-wing elites.
*****

Once again, government displays their ignorance when it comes to supply and demand. Lots of jobs, no place to live in San Francisco.

Over the past two years, San Francisco County added 38,000 jobs, reaching its highest employment level ever. Yet only 4,500 new housing units were permitted. For all those new families knocking on San Francisco doors, new units are available for less than 12 percent of them. The numbers for Silicon Valley are even worse. This is why the rents skyrocket.

The problem is largely self-inflicted: the region has some of the country's slowest, most political and cumbersome housing approval processes and most stringent land-use restrictions.
*****
Papa John's is telling hate groups to buy their pizza elsewhere after white supremacists rallied behind the pizza chain over the CEO's comments slamming the NFL.

John Schnatter, the CEO and face of Papa John's Pizza, an official NFL sponsor, last week criticized the league's leadership in handling the national anthem protests, saying the controversy had negatively affected pizza sales.
"Leadership starts at the top, and this is an example of poor leadership," Mr. Schnatter said Wednesday. "The controversy is polarizing the customer, polarizing the country.

I'll continue to buy pizza from the local guy who is a conservative and a good family man.
*****

SMOD Some good news, some bad news.

The asteroid that spelled destruction for the dinosaurs may have unexpectedly brought with it a boon to human health. New research out of the University of Warwick in the United Kingdom and Sun Yat-Sen University in China seems to demonstrate that a rare metal found in meteorites can kill cancer cells, according to a press release.

Iridium is an incredibly scarce element in Earth's crust, but it has a higher abundance in some space rocks. Most notably, a great deal of iridium is found in a clay layer that coats our planet, known as the Cretaceous-Paleogene boundary. This is the geological layer that marks the extinction of the dinosaurs.
*****

Morons. Church. And the booze of your choice. Praise the Lord and pass the bottle.

"Praise the Lord and pass the libation" is the motto of an unorthodox church located near Johannesburg, South Africa. Gabola Church of International Ministries takes its name from the Tswana word for "drinking", and it both allows and encourages members of the congregation to drink during service.

The African continent is home to lots of unconventional churches and colorful preachers who employ all kinds of outlandish rituals to attract parishioners. In the past we've written about ministers spraying congregates with "holy" bug spray, making them drink motor oil or talking to God on the phone. However, Johannesburg's Gabola Church is apparently the first to choose alcohol as its main theme.
*****
The ONT Musical Interlude
November 7, 1951, Frank Sinatra married his second wife actress Ava Gardner, the couple split up in 1953 and divorced in 1957. Sinatra was married three other times, to his first wife Nancy Barbato, to the actress Mia Farrow and finally to Barbara Marx, to whom he was married at his death via thisdayinmusic.com
***
November 7, 1974, Ted Nugent won a National Squirrel-shooting contest after picking off a squirrel at 150 yards. The heavy metal guitarist also shot dead 27 other mammals during the three day event. via thisdayinmusic.com
*****

Math. Math test. No one promised you no math this evening. Feeling brave? Take the 1922 test.
*****

Headed to PA? You may want to check out Centralia. The town that has been on fire for 50 years.

Today, hardly any residents remain, and if they do, it's not legally. In 1980, the government spent $42 million relocating residents to other parts of the state and demolishing the homes.
In the past 55 years, the ground has cracked and opened up, releasing clouds of sulfurous gasses, and the highways running through the town are hot to the touch.
Centralia is now, essentially, a ghost town.
That's one hell of a "Did I do that?"
*****
Have a rough day or week? Was it this bad? Big time Design Fails.
*****
What's been going on in WI?The Manitowoc Minute.
*****
Ironic? Or just an institution of higher learning seeking to be ourGenius Award Winner?

Is Lenny Bruce Too Much for Brandeis to Handle?
Play about late comedian is called off amid student protests.

Lenny Bruce made a career of transgressing traditional social mores with his stand-up routines, culminating in his conviction for obscenity in 1964.
Now a production of a play based on Bruce's comedy at Brandeis University has been canceled, after students and alumni rallied in opposition. They complained about what they called the play's offensive and objectionable content, though this time objections came from the left.
So, you didn't think that was a Genius Award Winner? How about this car salesman?
*****

Making their final home a comfortable one. Tonight's Feel Good Story of The Day.
*****
Tonight's ONT has been brought to you by Curiosity.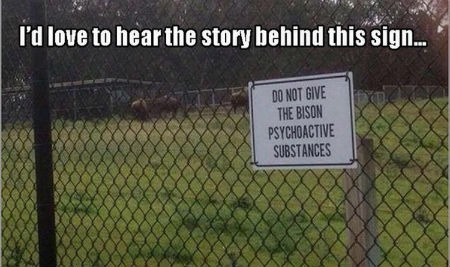 Notice: Posted with permission by AceCorp, LLC. Lefty-Loosey is not a girl.


posted by Misanthropic Humanitarian at
09:28 PM
|
Access Comments