« Food Thread: It's That Time Again...Thanksgiving! (Or, "Oh damn..thanksgiving)
|
Main
|
Sunday Overnight Open Thread (11/5/17) »
November 05, 2017
Weekend Gun Thread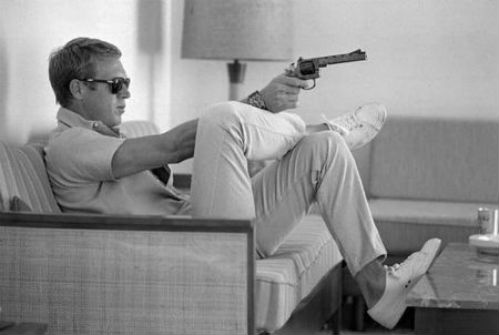 That certainly looks like a comfy range.
*****

As we approach the Holidays, purchasing gifts may be on your list. The HQ isn't telling you how to spend your money. But........Here is a list of some people and organizations you might not want to spend money on.
You want to consider giving a NRA or similar organization membership for a gift.
*****

Government mentality, "We have to do something, even if it won't do any good.

Another city, another buyback event.
The Metro Nashville Police Department announced this week that it will give anyone who turns in a weapon a $50 MAPCO convenience store gift card and a $25 Kroger retail store gift card.
The goal of the buyback program is, as always, to reduce gun violence in the area.
***
Moar government intrusion, Did New Jersey's smart gun laws f*ck up the development of smart guns? Government and smart in the same sentence. Yeah, I laughed too.

Donald Sebastian spent 12 years developing a "smart gun" that would only fire when in its owner's hand.

But the gun created by Sebastian and his team at the New Jersey Institute of Technology isn't likely to hit the market anytime soon.

In fact, smart gun technology may never take hold in the American market. And that has a lot to do with a law adopted by New Jersey lawmakers over a decade ago that backfired so spectacularly its effects have been felt across the entire country.

"It created all the necessary conditions to increase the polarization as opposed to create a common ground," Sebastian said
***

Has it been a long week? Need a smile, perhaps a chuckle? Maybe this guy should have gone to Nashville for the gun buy back.

A 19-year-old man who shot himself in the penis after allegedly holding up a South Side hot dog stand Tuesday won't be going home when he's released from the hospital.

Terrion Pouncy remained at Christ Hospital recovering from his injuries on Thursday, missing a bond hearing at the Leighton Criminal Courthouse on two counts of armed robbery, the Chicago Sun-Times is reporting.
*****

"When you find them, kill them. What a refreshing approach, to actually kill the hell out of these bastards." And burn out a couple of howitzers while you are at it.
*****
Something is wrong when it is easier to register to vote.
Than it is to purchase a handgun.

Is your state this f*cking ridiculous when it comes to firearm purchases?

posted by Misanthropic Humanitarian at
07:37 PM
|
Access Comments