« Weekend Gun Thread
|
Main
|
The Morning Report 11/6/17 »
November 05, 2017
Sunday Overnight Open Thread (11/5/17)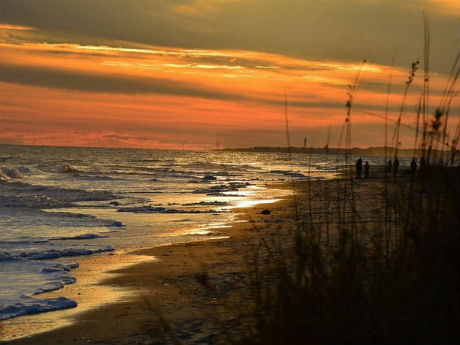 (Wish you were here)
*****
Quotes of The Day
Quote I

If the average man had had his way there would probably never have been any state. Even today he resents it, classes death with taxes, and yearns for that government which governs least. If he asks for many laws it is only because he is sure that his neighbor needs them; privately he is an unphilosophical anarchist, and thinks laws in his own case superfluous. In the simplest societies there is hardly any government. Will Durant

Quote II

Christians and Muslims, we have many things in common, as believers and as human beings. We live in the same world, marked by many signs of hope, but also by multiple signs of anguish. For us, Abraham is a very model of faith in God, of submission to his will and of confidence in his goodness. We believe in the same God, the one God, the living God, the God who created the world and brings his creatures to their perfection. Pope John Paul II
Quote III

The second half of a man's life is made up of nothing but the habits he has acquired during the first half. Fyodor Dostoyevsky
Quote IV

Back in 1927, an American socialist, Norman Thomas, six times candidate for President on the Socialist Party ticket, said that the American people would never vote for socialism but he said under the name of liberalism the American people would adopt every fragment of the socialist program. Ronald Reagan
*****
Hillary and her enablers, continue to live the lie. Now Donna Brazile is on Hillary's shit list.

They took their time getting around to it, but a large number of Hillary Clinton's campaign staffers on Saturday evening released an open letter responding to claims made in Donna Brazile's new book.

Brazile has claimed she found proof that the primary was rigged against Bernie Sanders and also revealed she considered, as interim head of the DNC, replacing Hillary with Joe Biden as the Democrat nominee after she fainted at a 9/11 ceremony.
*****

The McRib is back. WHY?

The McRib is back. If you feel like you're getting déjà vu from reading that sentence, you're not wrong. The fast food item is truly the Lazarus of the McDonald's menu, repeatedly rising from the dead. Roughly every November for the past few years the McRib has popped up in select McDonald's across the U.S., for a limited time of course. This week it's being rolled out, yet again, in Southern California and Hawaii, with more locations on the way, only to retreat back to the grave for the rest of the year.

But it wasn't always this way. The barbecue pork sandwich was an initial flop when McDonalds introduced the item in 1981. The sandwich was the brainchild of Roger Mandigo, a meat scientist from Nebraska (yes, such a job exists) and Rene Arend, a Luxembourg-born, French-trained chef from the Drake Hotel. Arend was lured away from working at the upper-class Whitehall Club upon meeting McDonald's founder Ray Kroc in the 1970s. Kroc offered him a job as McDonald's first executive chef in hopes of increasing the menu's offerings. It was a challenge that could not be turned down. It was then that he came up with the McRib, a product patterned after his favorite South Carolina barbecue dish, but it was Mandigo who helped perfect the creation by inventing its absurd ribless-ribbed shape.
*****

Do you remember Alex Wubbels? She was the SLC nurse arrested on the job for doing her job by an "over zealous cop". She is now $500,000 richer less attorney fees and expenses.

SALT LAKE CITY — A Utah nurse who was arrested for refusing to let a police officer draw blood from an unconscious patient settled Tuesday with Salt Lake City and the university that runs the hospital for $500,000.

Nurse Alex Wubbels and her lawyer, Karra Porter, announced the move nearly two months after they released police body-camera video showing Detective Jeff Payne handcuffing Wubbels. The footage drew widespread attention online amid the national debate about police use of force.

The settlement covers all possible defendants in a lawsuit, including individual police officers, university police and hospital security guards. The payout will be divided among the city and the University of Utah
The ONT Musical Interlude
November 5, 1956, "The Nat King Cole Show" debuted on NBC-TV in America. The Cole program was the first of its kind hosted by an African-American. via thisdayinmusic.com
November 5, 1947, Born on this day, Peter Noone, vocals, Herman's Hermits, (1964 UK No.1 single 'I'm Into Something Good', 1965 US No.1 single 'Mrs Brown You've Got A Lovely Daughter'). via thisdayinmusic.com
*****

Youth is wasted on the young. Poll: Millennials would prefer to live in a socialist country.

A new survey reveals that more millennials would prefer to live under a socialist regime than a capitalist one, though only about 1/3 of respondents were able to successfully define the term "socialism."
Only 36%, meanwhile, expressed a "very unfavorable" view of communism, and most said they wouldn't even be "insulted" to be called a communist.
Where the hell are their parents? Or are they brain dead as well?
*****

No way, I just don't have enough energy or guts. Mountain biking.
*****

Marriage. Man and woman. Push to Marriage, same sex. What's next? Incest.

Perhaps Cosmo will fall the same way that Teen Vogue did.
*****
Just what the hell is wrong with you? Only 28% of people are satisfied with the US Government. Once again 72% of us have let them (politicians) down.

Only 28 percent of Americans say they are satisfied with the way the United States is governed, according to a poll from Gallup.

"Americans' frustration with government is focused on Washington, D.C.," Gallup states. "This is seen in trust and approval ratings they give to the executive and legislative branches—especially Congress. U.S. adults maintain higher levels of trust in the judicial branch as well as state and local government."
*****
Government. Frustration, the hell you say. Daylight Savings">Government to the rescue concerning time zones.

The United States first observed Daylight Saving Time in 1918, as a measure to save energy during wartime. The federal government pulled back after the war, and DST became optional for the states. It went nationwide again during World War II, but afterward, DST became optional again, not only for states, but for each local government. Some places set their clocks forward in summer, others didn't, and to increase the confusion, places that observed DST could change their clocks whenever they pleased!
*****

Well, the nut doesn't fall far from the tree. Prince William opens pie hole and shit falls forth.

Rapidly growing human populations risk having a "terrible impact" on the world, the Duke of Cambridge has warned.

The Duke said that as a result, wildlife was being put under "enormous pressure" and called for the issue to be addressed with renewed vigour.

His concerns echo those of his grandfather, the Duke of Edinburgh, who in 2011 advocated "voluntary family limitation" as a means of solving overpopulation, which he described as the biggest challenge in conservation.
When you inbred assholes stop inbreeding we just might be concerned.
*****

A lovestruck Romeo sang the streets of serenade
Laying everybody low with a love song that he made
Finds a streetlight, steps out of the shade
Says something like, "You and me, babe, how about it?"
Genius Award Winner.
*****
Doing the right thing when no one is watching. Tonight's Feel Good Story of The Day.
*****
Tonight's ONT has been brought to you by Sound Advice.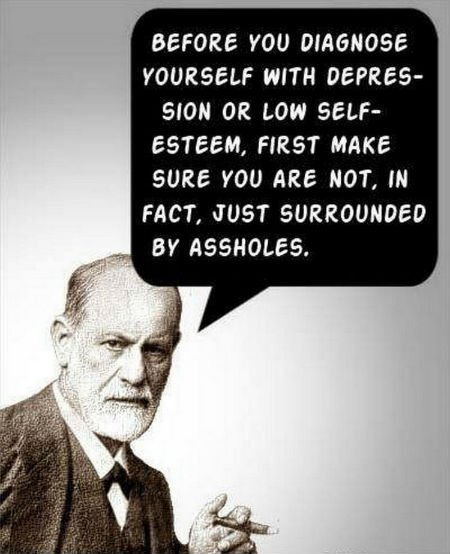 Notice: Posted with permission by AceCorp, LLC. But wait, there's more.
Weekly commenter stats for week 11-5-2017
Top 10 commenters:
1 [700 comments] 'Insomniac - Existential Vacuum Salesman' [98.25 posts/day]
2 [435 comments] 'Banana Splits Guy - Nostrildamus'
3 [432 comments] 'willow'
4 [425 comments] 'Steve and Cold Bear'
5 [404 comments] 'Jane D'oh'
6 [366 comments] 'Grump928(C)'
7 [359 comments] 'logprof'
8 [355 comments] 'Peaches'
9 [333 comments] 'Mike Hammer, etc., etc.'
10 [322 comments] 'andycanuck'
Top 10 sockpuppeteers:
1 [211 names] 'Miklos Molnar' [29.61 unique names/day]
2 [68 names] 'andycanuck'
3 [48 names] 'Adirondack Patriot'
4 [47 names] 'Duncanthrax'
5 [42 names] 'Steve and Cold Bear'
6 [40 names] 'Under Fire'
7 [40 names] 'davidt'
8 [34 names] 'Ted and Whoopi'
9 [29 names] 'Insomniac - Existential Vacuum Salesman'
10 [29 names] 'an indifferent penguin'


posted by Misanthropic Humanitarian at
10:06 PM
|
Access Comments