« EMT 10/29/17
|
Main
|
Jew-Hate: It's Got A Good Beat And It's All The Rage On Campus »
October 29, 2017
Sunday Morning Book Thread: 10/29/2017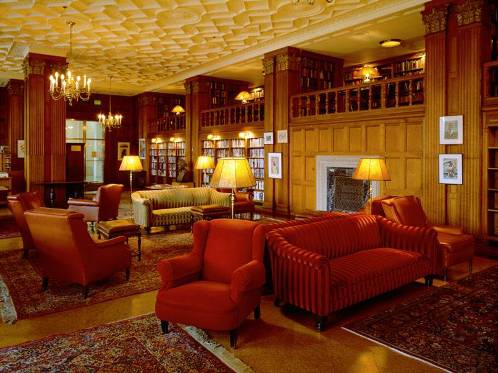 Morrison Reading Room, Doe Library, U.C. Berkeley
No desks, just comfortable chairs and couches. I think they had a newspaper rack when I was there. It was definitely intended for reading for pleasure; none of that awful studying.
I think everyone remembers the important but tedious and boring books we had to read in school. What's that? Did you say "The Faerie Queene?" That's one! "Ulysses?" That's another! But the other side of the ledger had some wonderful and world-expanding stuff like Shakespeare (pretty much all of it), and the Russian writers who were impossible and glorious, often at the same time. And some of the stuff we all read in high school but got to reread from a different perspective...for me that was some of Hemingway and a few great English poets.
So....what was some great/horrible stuff you read in school? Not necessarily best and worst, but for every positive you have to provide a negative.
******
Anyone love short stories? I sure do. In my younger and more vulnerable years I was obsessed by Hemingway, in particular his short stories. As I grew older I found his novels to be less impressive than some of his short works, in part I think as he became more successful his focus shifted to the long form, and he became even more enamored of his own writing than when he was young and would listen to his editor. And as I learned more about Hemingway the man I became even less impressed by him, because without going into boring details, he was an asshole and a bully.
But if you read nothing else, read his short stories, in particular his early and middle stuff. If I had to choose just one, I would probably go for "The Short Happy Life of Francis Macomber," or "Big Two-Hearted River," both parts.

******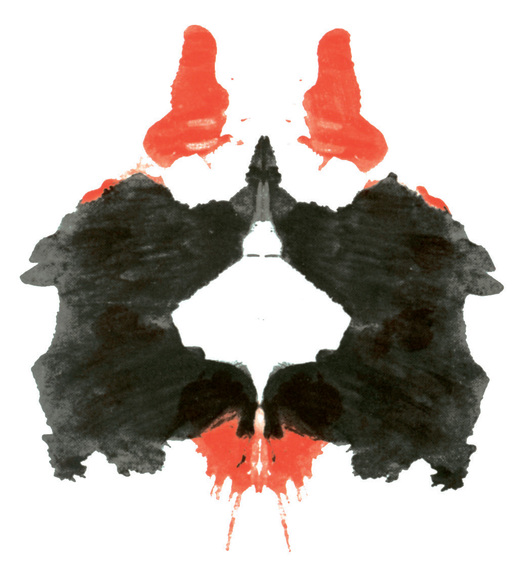 FromThe London Review Of Books, a review of a book about the Rorschach test....Bear, Bat, or Tiny King?

Hermann Rorschach was a Swiss psychiatrist who started creating personality tests when he was bored during the First World War. In a gorgeous sanatorium by Lake Constance, he would complain to his colleagues that it was 'the Germans' duty to kill as many Frenchmen as possible, and the Frenchman's duty to kill as many Germans as possible, while it's our duty to sit here right in the middle and say "Good morning" to our schizophrenic patients every day.'
The review is interesting, but I'm not sure I could slog through an entire book about it.
******
From commenter "Jay Guevara" comes a link to another nail in the coffin of the Western Canon. Read his comment at the end...it pretty much skewers the whole idea of some sort of equivalence.
Yale 'decolonizes' English dept. after complaints studying white authors 'actively harms' students


The petition, a Google document which has since been made private, critiqued the perceived whiteness of the English department requirements: "A year spent around a seminar table where the literary contributions of women, people of color, and queer folk are absent actively harms all students, regardless of their identity."
What harm is being done? Is the color of the writer's skin more important than the content of the work or the elegance of the writing?
Meanwhile, the newly developed Comparative World English course, which debuted this fall, is taught by English professor Stephanie Newell.
Her research focuses on "the public sphere in colonial West Africa and issues of gender, sexuality, and power as articulated through popular print cultures," according to her faculty bio.
Other courses she has taught at Yale include "Contemporary African Fiction: Challenges to Realism," "South African Writing After Apartheid," and "Postcolonial World Literatures, 1945 to Present," her bio states.
Jay Guevara:
I have a better idea: how about teaching PRE-colonial world literatures, i.e., literature uncontaminated by European influence.

It'll also save a lot of time, since there isn't any. Pretty hard to have much literature when you never invented writing.
&topic=world_news">

posted by CBD at
09:00 AM
|
Access Comments