« The Best Of The Best
|
Main
|
BushObamaMcCain: We Don't Like This Upstart Trump, Not Very Much Indeed (MJ) »
October 22, 2017
Food Thread: Food Processors, Chopped Nuts, And Doing Things By Hand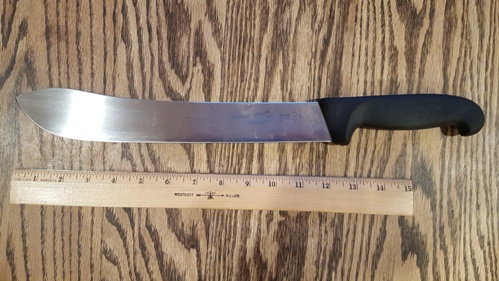 When you need to chop some nuts, it pays to use the correct tool for the job.
I make a mean granola. And I have been using my trusty 25-year-old food processor to chop the almonds, but in spite of its convenience and speed, it doesn't do a great job. A small portion of the nuts is pulverized into dust, and some are missed completely. Is it a crisis that will drive me to (more) drink? No, but as some of you have noticed, and in Bluebell's case noted, I am a bit of a compulsive in the kitchen.
But my regular chef's knife does not have the appropriate curve for nut chopping. So I moved on to my trusty...um...scimitar. I have no idea what that knife is called, but it is used to butcher primals, though I use it to slice pork ribs, which it does quite well.
Anyway, the curve of the blade is pronounced enough that rocking it through whole almonds was effortless, and when I take into account washing the food processor, it doesn't take much longer, and does a much better job. It is also razor sharp, which really helps.
The moral of the story? Some things are best done by hand!
So what do you do by hand that can also be done with the aid of some mechanical device?
******
So...Wegmans has finally arrived in the hinterland, and I organized a small expedition to visit.
Damn...the place is ridiculously big; far larger than the other one I visited in central NJ. The focus seems to be prepared foods to take out for lunch, which makes sense because there several corporate parks in the area.
But I wasn't thrilled by anything I saw. It was just big, but nothing special.

******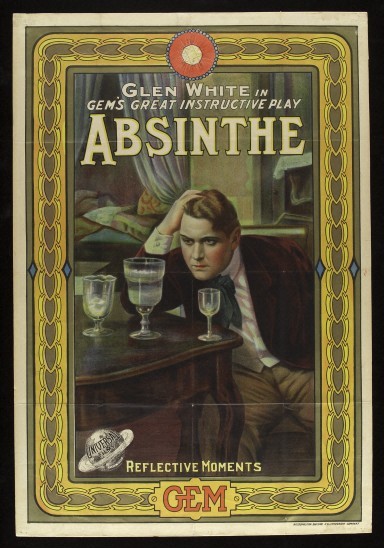 I have revisited the Sazerac cocktail for a number of reasons, foremost of which is that I ran out of Regans Orange Bitters, and I cannot abide an Old Fashioned without it. So for the few days I was suffering in the wilderness I moved to the Sazerac, and oh what a cocktail it is.
But...the ingredients are strongly flavored, so small deviations in the recipe result in large changes in flavor. This makes it vital that you measure. In fact, you should be measuring whenever you make cocktails.
What's that you say? Are metric beakers extremely useful for the home bartender? Why yes...yes they are! When I experiment with various ratios in cocktails, using metric measures makes it easier. I know; that makes me a soccer-loving Euro-weanie, but it does work.

******
From commenter "Gordon" I got a very interesting email about the Shepard's Pie recipe I posted last week.
The subject line of the email? Swineherd's Pie! Hah!
I tried your Shepherd's Pie recipe last night. But instead of ground beef, I used a pound or so of salsa-braised pulled pork, and used some defatted broth from the same pulled pork instead of beef broth. I also happened to have a gallon bag of good mashed potatoes that my wife brought home from an event, so I didn't have to make those.

Holy cow, that's good stuff. My wife finished her plate and went into the kitchen and portioned out the leftovers, announcing that she had her lunches covered for the week. If I wanted more, I'd just have to make it again tonight, which is no more difficult since I have more pork, pork jus and mash.

This one is a keeper for our household.

What a good idea. I think the replacement of ground beef with wonderfully textured pulled-pork is inspired. And the pop of the salsa flavor is a solid addition too. And defatting is key. You can always add fat, but taking it out of a finished dish is problem.
******
Damned if I remember whether I made this, but it looks good, and the season is coming fast, so somebody try this and get back to me...stat!
Spicy Cornbread Stuffing with Red Peppers, Chipotle Chiles, and Andouille Sausage
In this recipe, the stuffing is baked outside of the turkey in a baking dish. If you want to stuff your turkey with it, prepare the stuffing through step 2, then follow the directions for microwaving the stuffing as described in the recipe for Roast Stuffed Crisped-Skin Turkey. To make the stuffing a day in advance, increase both the chicken stock and half-and-half by 1/4 cup each and refrigerate the unbaked stuffing 12 to 24 hours; before transferring it to the baking dish, let the stuffing stand at room temperature for about 30 minutes so that it loses its chill. Andouille is a spicy smoked Cajun sausage. If you cannot find any, chorizo makes a fine substitute.
Ingredients
12 cups cornbread broken into 1-inch pieces (include crumbs), spread in even layer on 2 baking sheets, and dried in 250-degree oven 50 to 60 minutes
3 cups chicken stock or canned low-sodium chicken broth
2 cups half-and-half
2 large eggs , beaten lightly
8 tablespoons unsalted butter (1 stick), plus extra for baking dish
2 red bell peppers , cut into 1/4-inch pieces
3 medium onions , chopped fine (about 3 cups)
3 rib celery , chopped fine (about 1 1/2 cups)
4 -5 chipotle chiles en adobo , chopped (about 4 tablespoons)
2 tablespoons minced fresh thyme leaves
2 tablespoons fresh sage leaves , minced
3 cloves garlic , minced
11/2 pounds andouille sausage , cut into 1/2-inch pieces
1 tablespoon kosher salt
2 teaspoons ground black pepper
Instructions
1. Place cornbread in large bowl. Whisk together stock, half-and-half, and eggs in medium bowl; pour over cornbread and toss very gently to coat so that cornbread does not break into smaller pieces. Set aside.
2. Melt 4 tablespoons butter in heated skillet; when foam subsides, add red bell peppers to skillet along with a third of the onion and celery. Sauté until softened, about 5 minutes, and transfer to medium bowl. Return skillet to heat and add remaining 4 tablespoons butter; when foam subsides, add remaining onion and celery and sauté, stirring occasionally, until softened, about 5 minutes. Stir in chipotle chiles en adobo, along with thyme, sage, and garlic. Add this mixture, along with sautéed onions and celery and andouille sausage, into cornbread and mix gently so that cornbread does not break into smaller pieces. Cover bowl with plastic wrap and refrigerate to blend flavors, at least 1 hour or up to 4 hours.
3. Adjust oven rack to lower-middle position and heat oven to 400 degrees. Butter 10 by 15-inch baking dish (or two 9-inch square or 11- by 7-inch baking dishes). Transfer stuffing to baking dish; pour any liquid accumulated in bottom of bowl over stuffing and, if necessary, gently press stuffing with rubber spatula to fit into baking dish. Bake until golden brown, 35 to 40 minutes.

******
Food and cooking tips, great sourdough baguettes, spare bottles of Oban Scotch Whisky , fresh Morels and other goodies with impressive girth:
cbd dot aoshq at gmail dot com
&topic=world_news">

posted by CBD at
04:02 PM
|
Access Comments