« Ace of Spades Pet Thread
|
Main
|
Saturday Evening Movie Thread [Hosted By The JamesMadison] »
October 21, 2017
Weekend Gun Thread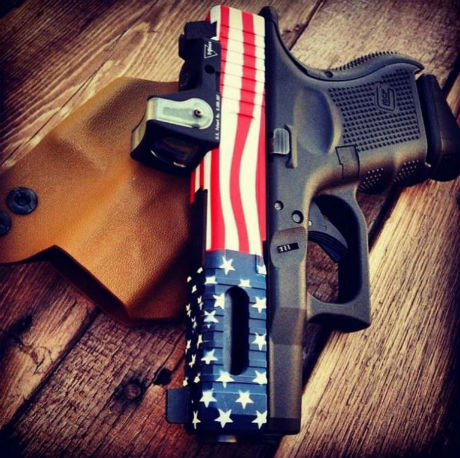 So it's cool right? It's not all black and scary.

Let's take a trip down Memory Lane or as is the case with some of us the Memory Cul de Sac.
When did you first fire a firearm? In my case I was 8 at my grandfather's farm. Here is a photo of the riffle I inherited after he passed away.
A .22 riffle. No identifying marks except for the hard use it experienced on the farm and/or in the barn over the years.
Any ideas what make and/or model it is or could be?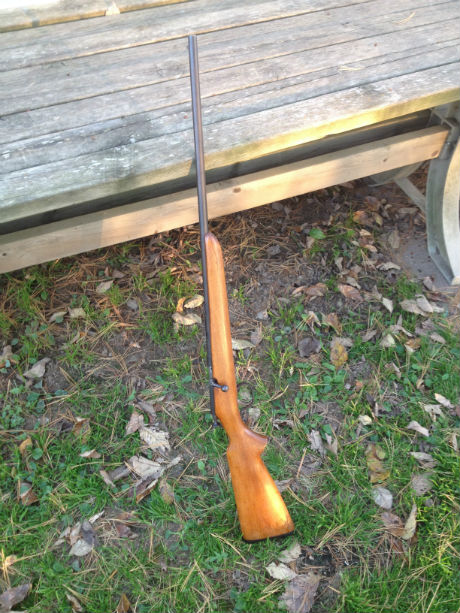 ***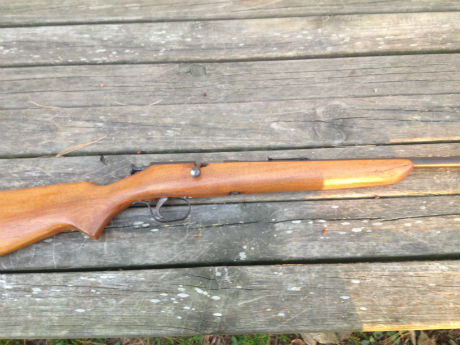 *****
Besides the question when did you first shoot. What was the first gun you owned? Did you buy it? Was it a gift?

posted by Misanthropic Humanitarian at
05:29 PM
|
Access Comments