« How About Some Toilet Humor Until The ONT!
|
Main
|
The Morning Report 10/20/17 »
October 19, 2017
Thursday Overnight Open Thread (10/19/17) Out Of Order Edition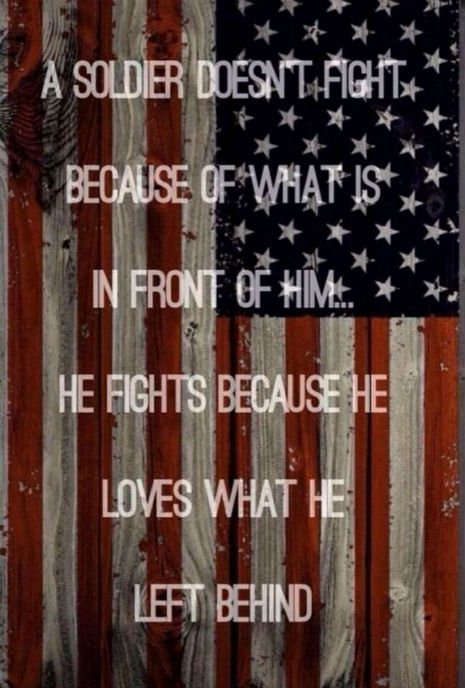 (Thank God for these men and women.)
*****
Quotes of The Day
Quote I

It is time to remember that old wisdom our soldiers will never forget: that whether we are black or brown or white, we all bleed the same red blood of patriots, we all enjoy the same glorious freedoms, and we all salute the same great American Flag. Donald Trump
Quote II

Our soldiers have nobly fought to protect freedom since our country's birth, and have fought to protect those that could not protect themselves, even in foreign lands when called upon. John Linder
Quote III

We Marines believe that God gave America the greatest gift He could bestow to man while he lived on this earth -freedom. We also believe He gave us another gift nearly as precious - our soldiers, sailors, airmen, Coast Guardsmen, and Marines - to safeguard that gift and guarantee no force on this earth can ever steal it away. John F. Kelly
*****
As the days roll by and I think about my mortality, I guess I have come up with a bucket list. This is not one of them. Do you have anything like this on yours?

DES MOINES, Iowa — The Iowa State Patrol says a man pulled over in Des Moines after a car pursuit told state troopers that he wanted to be chased because it was on his bucket list.

Des Moines television station KCCI reports that the man refused to halt a little before 7:30 a.m. Thursday when a trooper tried to stop him over a violation on Interstate 80. The 10- to 15-minute chase ended soon after he left the interstate. He was taken into custody.

That's when the 46-year-old Des Moines resident shared his bucket list story with troopers. Court records don't yet show that he's been charged.
*****
Kids. Trans bullshit. We know it's wrong. Well known pediatrician destroys the bullshit of the left.

In her recent comments at a Heritage Foundation forum, Cretella destroys the current leftwing fascination with allowing, or forcing, children to move through transgender reassignment. She explains that the process is child abuse and is akin to forcibly sterilizing a generation of kids.

"Chemical castration is what you're doing when you put any biologically normal child on puberty blockers. It's treating puberty like a disease, arresting a normal process which is critical to normal development and bad for kids.

Sterilization: not good for kids. Prepping them for what will likely result in a case in girls a double mastectomy at 16 — not how you treat depression or anxiety and I have plenty of experience treating teenagers with depression, anxiety, even suicidal depression. Indoctrinating pre-school kids with the lie that you can be trapped in the wrong body, again, that's disrupting their normal reality testing and cognitive development. Those things are abusive.
*****

The RNC is ripping the Democrats with hilarious schedule. Too bad they won't rip the know-nothing, do-nothing Republicans they supported in past elections.

The "media advisory" began by announcing "major changes" had been made to the schedule for the DNC meeting, taking place in Las Vegas later this week. The mock schedule announced that to RSVP, one should email party chairman "Professor Tom Perez" at Thomas.Perez@brown.edu, taking a swipe at Perez's fellowship at the notoriously left-wing Brown University.

The first item on the agenda are opening remarks from Sen. Bernie Sanders (I., Vt.), who is in fact scheduled to speak at the "Women's Convention" later in the month. The next day includes presentations entitled, "Where is Michigan?: A geographical presentation of what exists between New York and Los Angeles," "No Money, Mo Problems: Investments the DNC would like to make – but can't" and "The Menendez Mess: How to keep a convicted felon in the United States Senate."
*****
*****

Talk about a lack of oversight. Long term theft discovered at "correctional facility".

'If it wasn't so serious, you'd think it was a SNL skit': Man is arrested for stealing $1.2MILLION of FAJITAS in scam which lasted nine years

Gilberto Escamilla allegedly pulled off the scheme over nine years working at the Juvenile Justice Department in Cameron County, Texas

Escamilla admitted to the scheme after a meat vendor with the department called to verify an order

An employee believed it was a mistake because the facility doesn't serve fajitas
Investigators concluded that Escamilla had stolen $1,251,578 worth of fajitas over nine years that he would then sell on to customers

He has been charged with first-degree theft and is looking at serious jail time
h/t Hank Curmudgeon
*****
Tonight's ONT Musical Interlude
October 19, 1997, Original Alice Cooper band guitarist Glen Buxton died from pneumonia, aged 49. Born in Akron, Ohio, he attended High School in Phoenix, Arizona, where he met Dennis Dunaway and Vincent Furnier, later to call himself the titular Alice Cooper. Buxton co-wrote several classic Alice Cooper hits, including 'School's Out', 'I'm Eighteen' and 'Elected.' via thisdayinmusic.com
***
October 19, 1945, Born on this day, Jeannie C Riley, singer, (1968 US No.1 & UK No.12 'Harper Valley PTA'. Jeannie won a Grammy for the best female country singer of 1968) via thisdayinmusic.com
*****

Here are 15,000 reasons why one shouldn't jump out of a perfectly good airplane. I survived a 15,000 foot jump.

When you have a day in which everything seems to go wrong, remember that one day Cliff Judkins had in 1963. As a member of the Marine All Weather Fighter Squadron 323, Lt. Judkins was piloting his F-8 Crusader jet across the Pacific en route from California to Hawaii on the first leg of his assignment to Atsugi, Japan. He refueled mid-flight, and then everything fell apart. There was an explosion. Fuel spilled all over the plane, which caught fire. Ordered to eject, he found the ejection seat release did not work. The alternate release procedure did not work, either. We knew he had to exit the plane on his own. Then things got worse.
*****

Researching for The ONT one never knows what one will come across. For example I thought that this guy had fallen off the face of the earth. Obviously I was wrong. Jim Bakker is still on TV and making prophetic statements. Sorry it's a Huffpo link.

"If you don't want to hear it, just shut me off," he said in a clip from Friday's show posted online by Right Wing Watch. "Especially you folks that monitor me every day to try to destroy me. Just go away. You don't have to be there. You don't have to hear it."

Then he fired off his warning:

"One day, you're going to shake your fist in God's face. And you're going to say, 'God, why didn't you warn me?' He's gonna say, 'You sat there and you made fun of Jim Bakker all those years. I warned you, but you didn't listen.'"
*****

Hollywood of yesteryear. Leering eyes and other assorted behaviors.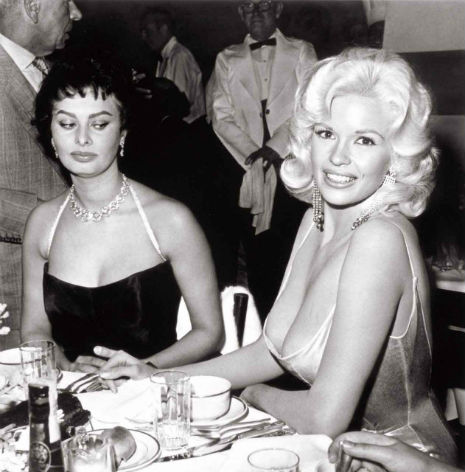 *****
Something tells me that calling Orkin or some other pest control company would have kept this man from being tonight's Genius Award Winner.
*****
Forget the payment plan. Forget the deductible. Tonight's Feel Good Story of The Day.
*****

Tonight's ONT has been brought to you by The Moron Olympics.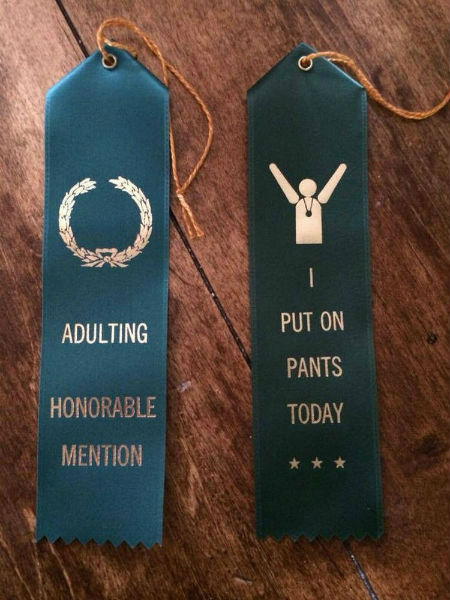 Notice: Posted with permission by AceCorp, LLC. No Morons were injured in the making of this ONT.

posted by Misanthropic Humanitarian at
10:06 PM
|
Access Comments