« Impromptu Gun Thread: What To Build?
|
Main
|
EMT 10/15/17 »
October 14, 2017
Overnight Open Thread (10-14-2017)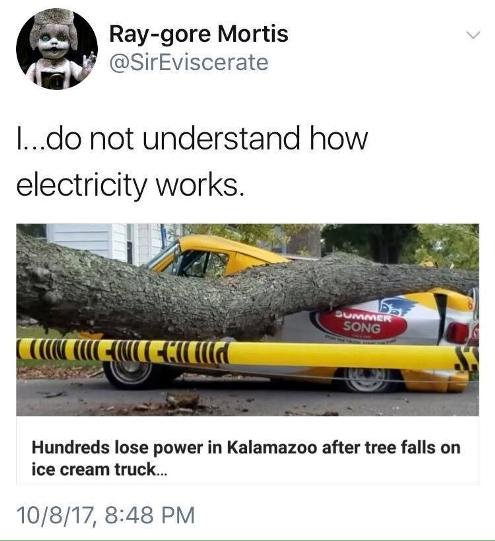 [Hat Tip: Hank Curmudgeon]
When Kansas and Colorado have a quarrel over the water in the Arkansas River they don't call out the National Guard in each state and go to war over it. They bring a suit in the Supreme Court of the United States and abide by the decision. There isn't a reason in the world why we cannot do that internationally
-- Harry S Truman
Um...Harry? Even you, a machine politician and a very small thinker (in spite of your knowledge of American history) should have been able to see the huge flaw in your argument.

Ninety-nine percent of the people in the world are fools and the rest of us are in great danger of contagion.
-- Thornton Niven Wilder
The Matchmaker
The safest road to Hell is the gradual one -- the gentle slope, soft underfoot, without sudden turnings, without milestones, without signposts.
-- Clive Staples Lewis
The Screwtape Letters
I believe that there are more instances of the abridgement of the freedom of the people by gradual and silent encroachments of those in power than by violent and sudden usurpations
-- James Madison
Speech in the Virginia Convention, June 16, 1788
******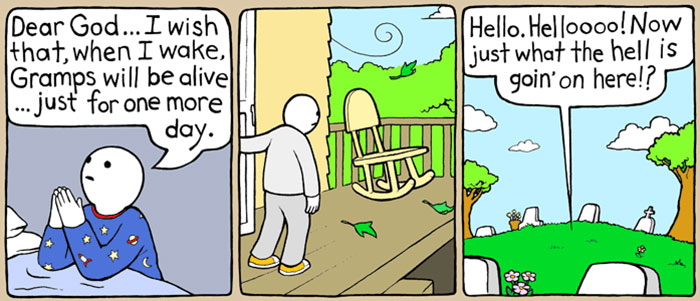 ******
Continuing an on-again-off-again theme of awful music....
******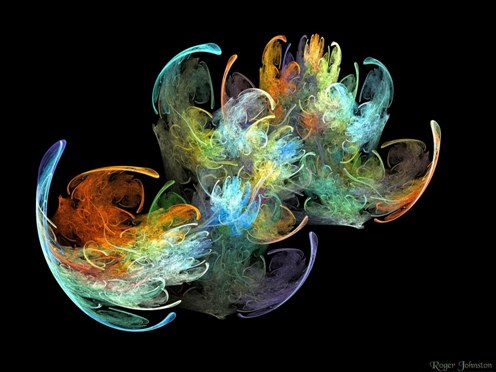 Chaos is upsetting to most, but as a free people we have to accept a degree of uncertainty in our lives that would be unimaginable in a totalitarian state. I am aware that when I walk down a busy street there is a chance that I will be attacked, that some unlikely event will occur that perhaps could have been prevented by a more coercive government. For instance, random strip searches and roving ID checks would probably decrease the violence in Chicago. Wholesale detention of anyone suspected of gang affiliation would work too. But that is unacceptable in a free society, and we have an obligation to push back against any intrusion on our freedom.
But that chaos, that lack of control over the people is a major driver of so many things that have made our lives better. Innovation is impossible in an authoritarian society. Schumpeter's "Creative Destruction" simply won't work with central planning (that he was wrong about its ultimate result doesn't diminish the power of the idea).
And what the current crop of fascists don't realize is that the most obvious form of chaos is free speech! Or maybe they do understand it and want it tamped down, so the next phase of their dream of a totalitarian state can be realized...

******
How baseball was meant to be played....
And a little bit more....
******
The Lamed Vovniks are the 36 righteous people of the world that Jewish mysticism discusses, with a bit of textual reinforcement from the Talmud. Their function is to justify our existence by their expressions and acts of goodness and righteousness. They are not known to us or to each other, or in some cases to themselves!
Why do I mention them? No particular reason...I was just thinking about the good people in the world, both the larger one and my smaller one. The sweet child in the story in last night's ONT probably sparked the thought....
Other religions have ideas that are roughly analogous. I am not a religious scholar, so I will let you folks bounce this idea around.

******
©2024 by AceCorp LLC. All Rights Reserved. Do not taunt proprietor with Makita, DeWalt or Milwaukee products. Shelves are non-weight-bearing and are for decoration only. Dehydrating room is closed. Platinum members to the right, all others please use rear entrance. Please wash girth-measuring calipers after use.

posted by CBD at
10:45 PM
|
Access Comments