« The Morning Report 10/9/17
|
Main
|
The Morning Rant »
October 09, 2017
Mid-Morning Open Thread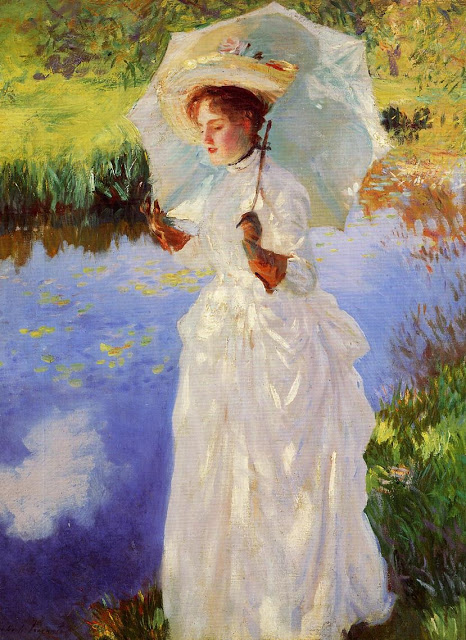 A Morning Walk
John Singer Sargent
On his sports talk radio show this morning, Boomer Esiason spoke at length about the disconnect between the NFL players who sit/kneel during the National Anthem and display of our nation's flag, and the fans who are offended by their behavior.
When NYC sports radio personalities come down forcefully on the side of respecting the flag and against the behavior of some of the players, it is clear that the tide has shifted.
This chapter of the culture wars isn't over, but I think that the players made two huge mistakes; the first was allowing themselves to be manipulated by the hard left, and the second was choosing the easy, visible, and quite offensive method of disrespecting the flag and the anthem, and by extension the country. Had they stood respectfully, but after each game gave group interviews hammering their point (whatever that is) home to a willing media, they could have earned at least some respect from their fans. But that takes work and organization and dedication. It is much easier to spend two minutes, once each week on one's knees.

posted by CBD at
09:30 AM
|
Access Comments