« Your Tuesday Night Time Waster [Warden]
|
Main
|
The Morning Report 10/11/17 »
October 10, 2017
Tuesday Overnight Open Thread (10/10/17)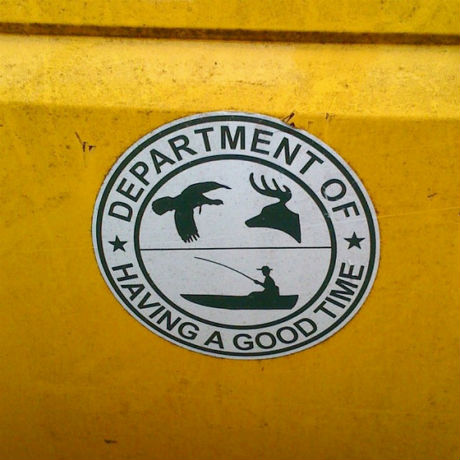 (Yes we are)
*****
Quotes of The Day
Quote I

All the world's a stage and most of us are desperately unrehearsed. Sean O'Casey

Quote II

From this day forward, somebody propose it, liberals should not be allowed to buy guns. It's just that simple. Liberals should have their speech controlled and not be allowed to buy guns. I mean if we want to get serious about this, if we want to face this head on, we're gonna have to openly admit, liberals should not be allowed to buy guns, nor should they be allowed to use computer keyboards or typewriters, word processors or e-mails, and they should have their speech controlled. If we did those three or four things, I can't tell you what a sane, calm, civil, fun-loving society we would have. Take guns out of the possession, out of the hands of liberals, take their typewriters and their keyboards away from 'em, don't let 'em anywhere near a gun, and control their speech. You would wipe out 90% of the crime, 85 to 95% of the hate, and a hundred percent of the lies from society. Rush Limbaugh

Quote III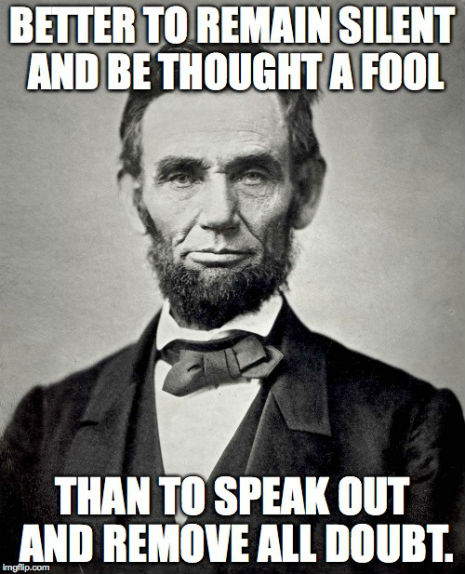 *****
We've all heard of CSI, but have you heard of Frances Glessner?

The kitchen is well equipped and stocked. There's a stove, a refrigerator full of food, a table with a rolling pin and a bowl, and a sink with Ivory soap. The wall calendar, featuring with a sailing ship, says it's April 1944. But there's something else: Every item is miniature, hand-crafted, and a doll lies on the floor, apparently dead, cause unknown.

This is one of Frances Glessner Lee's Nutshell Studies of Unexplained Death, a series of 1/12-scale dioramas based on real-life criminal investigation cases. They were used—and continue to be studied even today—to train investigators in the art of evidence gathering, meticulous documentation, and keen observation. And they were created by one of the most unlikely and influential figures in crime scene forensics.
*****
Is everything you thought about Millennials wrong? Special Snowflakes explained to us.

But when it comes to millennials, these analyses often go haywire. Before we know it, we're not talking about how certain trends are squeezing all of society – and some groups in different ways than others. We're talking about how millennials are lazy, entitled and really just need to work harder. (Even though, confusingly, they're also workaholics).
*****
Just what the hell is wrong with some people?

For some people bonfire night is one of the highlights of the year, for others is a night of distress and terror. That's why a petition has been started to place a ban on public use of fireworks. Moon shines through Grenfell Tower making it look like people are 'home again' At the time of writing more than 2,000 people have signed the petition which claims fireworks 'cause alarm, distress and anxiety to many people and animals'.
Ooooh Ahhhhhh
*****

Do you enjoy WTF mysteries? If you do, do we have the story for you. Murder? What murder? It was an accident. h/t Anonosaurus Wrecks

There's been a new development in the case of the murder of Swedish journalist Kim Wall (which I'll get to in a moment) which makes an already insanely bizarre case even more strange. If you haven't been following the story of Wall's death and the accusations against Danish inventor Peter Madsen, I'll warn you in advance that this gets particularly gruesome in a hurry. But at this point, there are some who are actually beginning to wonder if this strange story could actually have taken place the way police suspect.
*****
Sunday night an undefeated NFL team played in Prime Time. NFL ratings continue to circle the drain.

However, with a 10.6/18 in metered market results, last night was not so stellar for NBC and the NFL. In a seemingly ever-escalating political atmosphere for the ratings-battered league, that marks a 3% dip from last week's SNF, when the Seattle Seahawks beat the Indianapolis Colts 46-18. That is also a season low for SNF in a season that has been mired in controversy and ratings decline.
*****
The news. Quite a bit of it has been maddening. A lot of it has been sad. F*ck Cancer.

Scientists at Albert Einstein College of Medicine have discovered the first compound that directly makes cancer cells commit suicide while sparing healthy cells. The new treatment approach, described in today's issue of Cancer Cell, was directed against acute myeloid leukemia (AML) cells but may also have potential for attacking other types of cancers.
Some good news if you ask me.
*****

Old decrepit Senator Diane Feinstein announces her re-election bid. CA left turns on her.

The Democratic Party's progressive wing and liberal journalists were quick to vocally oppose Sen. Dianne Feinstein's (D., Calif.) reelection bid for 2018 after she announced her decision to run on Monday.

Feinstein's announcement came earlier than initially planned in order to get ahead of California State Senate Leader Kevin de León's entry into the race for her seat, according to a "wired" California Democrat who spoke to Jonathan Martin of the New York Times.
The ONT Musical Interlude
1970, The Carpenters were at No.2 on the US singles chart with 'We've Only Just Begun.' The song was originally recorded by Smokey Roberds, under the name "Freddie Allen", and was used in a wedding-themed television commercial for Crocker National Bank in California in 1970. via thisdayinmusic.com
***
October 10, 1970, Neil Diamond went to No.1 on the US singles chart with 'Cracklin' Rosie', his first No.1 as an artist. Diamond who had spent his early career as a songwriter in the Brill Building, wrote the 1966 No.1 hit 'I'm A Believer' for The Monkees. via thisdayinmusic.com
*****
A P.R. stunt? It takes one to know one Eric Reid. Not being pleased is a 2-way street.

San Francisco 49ers safety Eric Reid was none too pleased about Vice President Mike Pence walking out of the 49ers-Colts game on Sunday after seeing players take a knee during the national anthem.

Reid went so far as to call Pence's leaving a "PR stunt" and an example of what "systemic oppression looks like."
Perhaps you should leave the NFL, payback Louisiana State University (where you attended college) and go work in an inner city job. There. No more oppression.
*****

We hear about the prescription Pain Killer epidemic. However, they aren't the number one prescriptions sold.

Top 10 Medicines By Prescriptions (Total U.S. Market)

Levothyroxine (low thyroid activity)
Lisinopril (high blood pressure)
Atorvastatin (high cholesterol)
Acetaminophen/Hydrocodone (pain)
Metoprolol (high blood pressure)
Amlodipine (high blood pressure)
Metformin (type 2 diabetes)
Omeprazole (acid reflux)
Albuterol (asthma, emphysema, and lung disease)
Gabapentin (seizures and nerve pain)
*****
Sometimes being the brightest bulb in the pack is not a good thing. Man found to be too intelligent to be a policeman. To serve and protect be damned.

Average IQ is typically considered in the range of 90 to 110. A cutting off point of just over that average IQ range would make sense if high intelligence was necessary, such as with a good amount of police work. However, New London, in Connecticut, has decided that those with high IQs will be barred from serving as a police officer:

"A man whose bid to become a police officer was rejected after he scored too high on an intelligence test has lost an appeal in his federal lawsuit against the city.

"The 2nd U.S. Circuit Court of Appeals in New York upheld a lower court's decision that the city did not discriminate against Robert Jordan because the same standards were applied to everyone who took the test.
*****
Fashion designer Donna Karan is standing by Harvey Weinstein and has suggested his alleged victims may have been 'asking for it' by the way the women act and dress.

During a red carpet interview at the CinéFashion Film Awards on Sunday, the DKNY creator was asked to weigh in on the scandal hours after the disgraced film mogul was fired from his company.

C'mon Hollywood, just admit you like and respect sexual predators.
Unless, they are a Republican. Because talk is actually worse than drugging and raping a teenager. Or beating off into a potted tree.
Spare us your sanctimonious bullshit.
*****
The failure to plan. Tonight's Genius Award Winner.
*****
A Father's love. Tonight's Feel Good Story of The Day.
*****
Tonight's ONT has been brought to you by Ample Warning.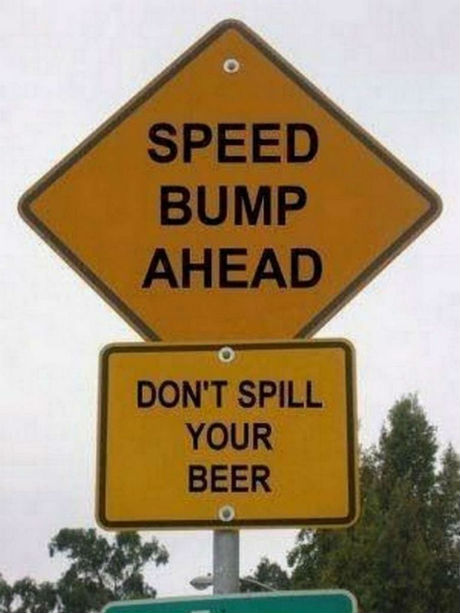 Notice: Posted with permission by AceCorp, LLC. All rights reserved.

posted by Misanthropic Humanitarian at
10:14 PM
|
Access Comments