ę Mid-Morning Open Thread
|
Main
|
MSNBC Reporter Childishly Mocks Shooters Who Use Suppressors to Protect Their Hearing Ľ
October 04, 2017
The Morning Rant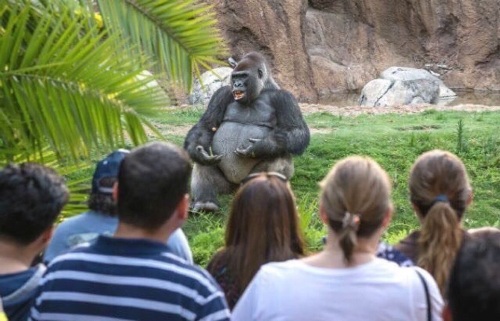 "The least credible statements coming out of Los Vegas are those of Paddock's immediate family. They never saw it coming and it's all a big mystery to them. Yeah, right. The father was a psychopathic career criminal with multiple fake names and 27 known residences. He escaped from prison twice and was on the FBI's most wanted list for years. He obviously taught his son everything he knew."
Have you ever seen a statement that is so monumentally dumb that it actually proves the opposite point of what it actually intended?

So, rephrasing her rhetorical question, would I be in favor of the same extensive system of identity verification and background checking for voting that is required for gun purchases?
1. Yes.
2. Hellz yes.
Oh, and I almost forgot-- Dumbness level: 1500 millikohns. This one's a beaut.

LVPD Body Cam:

Attention all Liberals: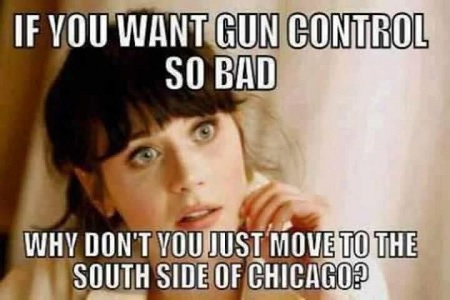 I know ace covered this yesterday, but my version has more covfefe: Bill that would make abortions illegal after 20 weeks gets Trumpís backing
The White House "strongly supports" the Republican efforts to "secure critical pro-life protections" and believes "America's children deserve the stronger protections" that the bill would provide.

"The bill, if enacted into law, would help to facilitate the culture of life to which our Nation aspires," the statement said. "Additionally, the bill would promote a science-based approach to unborn life, as recent advancements have revealed that the physical structures necessary to experience pain are developed within 20 weeks of fertilization."
I think the bill is most likely not going to pass, eventually. But I like the fact that it's even in consideration, and I love the White House's supporting statement.
I think this is one battle we're winning. Very slowly, inch by inch, the idea that it's OK to murder unborn babies is being brought into disrepute. Aided greatly by improvements in technology and medical knowledge, the pro-life position is looking more reasonable, and the pro-death cabal is sounding increasingly shrill and hysterical as they continue to double down on their all-abortion-all-the-time-anytime position. The leering visage of Moloch standing behind them is becoming more and more apparent.
And this is what I meant by improved technology. It's a commercial, which I think came out 10+ years go, extolling the virtues of GE's 3-dimensional ultrasound imaging. When I first saw it, I thought it would break the back of the abortion industry. Perhaps that's an exaggeration, but I think it really is a great commercial:
Ha! Some clown dressed like the moneybags guy from Monopoly is trolling the Senate Equifax hearing: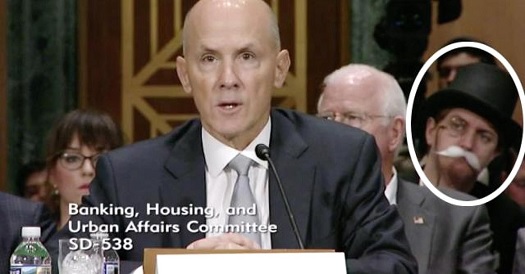 Troll level: Genius


posted by OregonMuse at
11:29 AM
|
Access Comments