« MSNBC Gun Expert: Gun Rights People Argue Against Banning Silencers Because Hunters Use Them So the Deer Can't Hear Them
|
Main
|
The Morning Report 10/3/17 »
October 02, 2017
Monday Overnight Open Thread (10/2/17)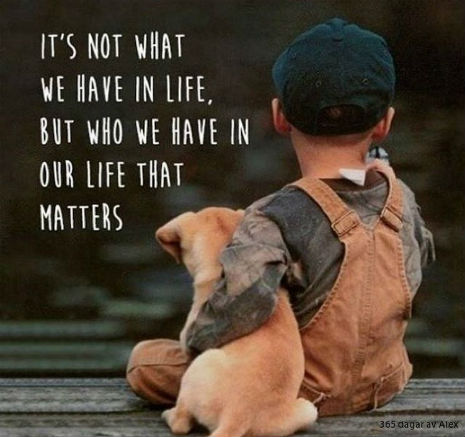 (Quote Of The Day - J.M. Laurence)
*****
The Department of Defense, attempting to emulate other bureaucratic nightmares.

Guns.com: Department of Defense officials aren't sure whether $702 million allocated for ammo was spent properly in Afghanistan.

In a report released last week, the Defense Department's inspector general said the Combined Security Transition Command, which trains and equips Afghan defense and security forces, did not have assurance that the money "supported actual requirements and was used for its intended purposes."

The inspector general said the command "did not provide effective oversight of ammunition that was procured by the DoD."
*****

Pope Francis, phrasing mistake or his true beliefs? Migrants are Warriors of Hope.

"Do you know what you are? You are 'warriors of hope'!" Francis exclaimed during his address to the many migrants present, urging them not to give in to disappointment or despair.
*****
The ONT is speechless. Vagina art.

After undergoing a labiaplasty – a procedure to reduce the size of her labia – Kiss decided to keep the discarded vaginal skin and turn it into a memorable charm.

Preserving the excess skin in a jar for several months, Kiss blinged it up by sprinkling it in glitter then poured a clear resin over it to create a pendant. She then created a hole and threaded a string in through it to fashion a necklace
*****
The ONT Musical Interlude
October 2, 1998, America's singing cowboy Gene Autry died aged 91. During his career he scored 25 successive Top 10 Country hits. In 1995 it was estimated he was worth $320 million. via thisdayinmusic.com
***
October 2, 1945, Born on this day, Don McLean, US singer, songwriter, 1971 US & 1972 UK No.1 single 'American Pie', a song inspired by the death of Buddy Holly. via thisdayinmusic.com
*****
Tom Petty
Music is probably the only real magic I have encountered in my life. There's not some trick involved with it. It's pure and it's real. It moves, it heals, it communicates and does all these incredible things. Tom Petty
The ONT can't argue with that.
My first experience with Tom Petty & The Heartbreakers music? The movie FM.
***
Part of the Super Group, The Traveling Wilburys
***
The world keeps changing. Men & Women occupations changing over the years.

Decades ago, men went to work and women stayed at home to take care of the home and children. This of course changed a lot. In 1950, a bit over 30 percent of women aged 16 to 64 worked, and just over 80 percent of men in the same age group did. In 2015, it's closer to 70 percent for women and high 70s for men.

Naturally, men and women now work many of the same jobs, but many jobs are mostly men or mostly women. Here's what it looked like in 2015, based on data from the American Community Survey.
*****
Everything you learned in school is wrong. OK, only seven things.

Over time, even facts we consider steadfast truths can change. People used to think doctors could forgo washing their hands before surgery. Knowledge is ever evolving.

The seven ideas below probably changed since your school days. Re-educate yourself.
*****
Puerto Rico government officials called out.

For the last 30 years, the Puerto Rican government has been completely inept at handling regular societal needs, so I just don't see it functioning in a crisis like this one. Even before the hurricane hit, water and power systems were already broken. And our $118 billion debt crisis is a result of government corruption and mismanagement.

The governor Ricardo Rossello has little experience. He's 36 and never really held a job and never dealt with a budget. His entire administration is totally inexperienced and they have no clue how to handle a crisis of this magnitude.
*****

It certainly beats a "I'm with stupid T-shirt. Genius Award Winner.
*****

Hopefully newly wed bride isn't too hacked off. Tonight's Feel Good Story of The Day.

Do you think he got one these as a wedding gift?
*****

Tonight's ONT has been brought to you by Priorities.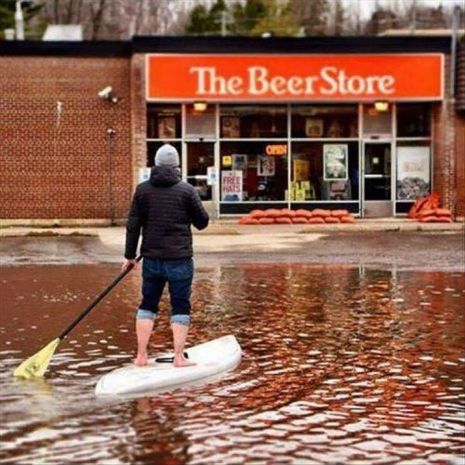 Notice: Posted with permission by AceCorp, LLC.

[This is The ONT, but can we leave the Vegas carnage behind us for a while? ]

posted by Misanthropic Humanitarian at
10:08 PM
|
Access Comments