« Monday Overnight Open Thread (10/2/17)
|
Main
|
Mid-Morning Open Thread »
October 03, 2017
The Morning Report 10/3/17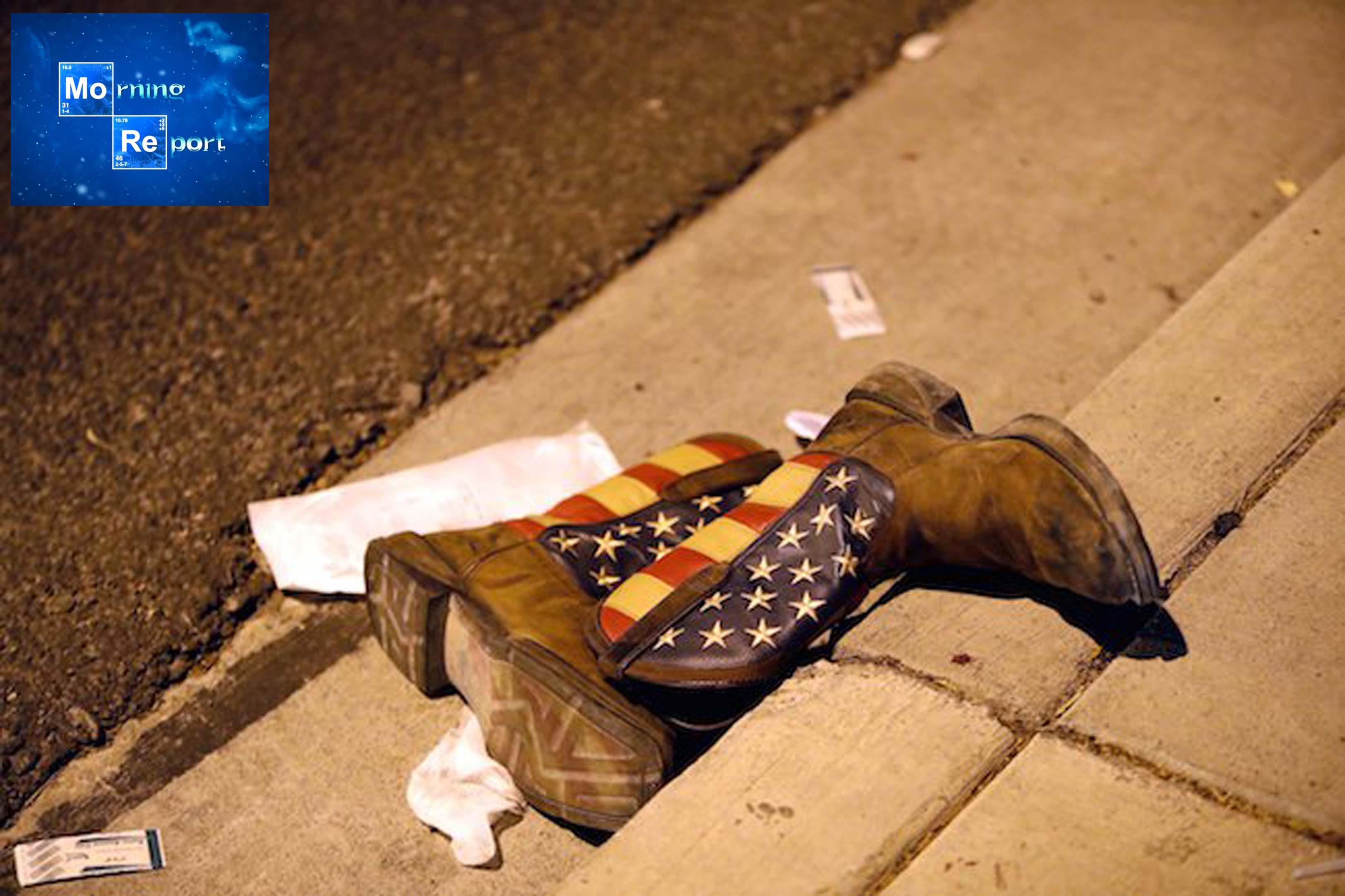 Good morning kids. What more can be said about the events of yesterday? From an emotional standpoint, we are shocked and grief-stricken. I cannot even imagine what the families and friends of the victims are going through right now. What is also revealing is that stories are emerging of real heroism and selflessness in the face of a life and death situation. Those are the stories worth celebrating, as are the lives and memories of those taken from us. May the Lord bless them and send comfort to the bereaved.
On the tactical level, there are still many unanswered questions as well as facts that just don't seem to add up about the psycho who did this. Yes it's only been 24 hours but sad to say, considering the corruption and politicization of our LE and intel agencies, I fear there is a mad scramble to cover up embarrassing truths, i.e. the shooter was a Leftist or an Islamic convert. Note, there is so far zero proof of any of that. But, for the reasons stated, I am concerned that we may never know how and why a slaughter of this magnitude could have happened. I am not a conspiracy theorist; a perfect storm of laxness and incompetence could have greased the wheels and in all probability that is what happened. It still leaves the big question unanswered: WHY?
On a political level, we are sadly forced down into a raging sewer by the Left who will ambulance-chase this horrific tragedy, as is their eternal wont, to try to gain political advantage and take away what's left of our freedoms. I wish them a speedy and direct route to the Infernal Reaches.
Anyway, links from around the world, across the nation and up your street. Have a better one and remain blessed.
* * * LAS VEGAS MASSACRE * * *
* * * OTHER NOTEWORTHY LINKS * * *