« Food Thread- CBD On Special Assignment
|
Main
|
Sunday Night Overnight Open Thread (8/27/17) »
August 27, 2017
I'd Rather Be in Texas
The weather in Berkeley, Ca. is beautiful right now. 80 degrees, sunny skies, the kind of weather that inspires California dreaming. Meanwhile, much of Texas is being pounded by several FEET of rain. Houston is basically underwater at this point.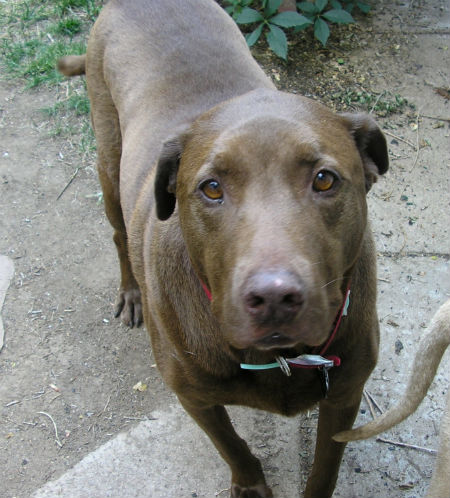 Photo credit
In Berkeley, Antifa and various other leftist mobs are "demonstrating".
In Texas, the whole state mobilized to help, including proactively protecting the smallest and most vulnerable of its citizens.
In Berkeley there isn't a cop to be found.
In Texas, the cops are working their asses off, risking life and limb, to save everybody.

(There's a video of the actual rescue attached to the tweet, click on the tweet and scroll down)

In Berkeley, they're dealing with toxic Marxism.
While Texas is deep in the grip of toxic masculinity.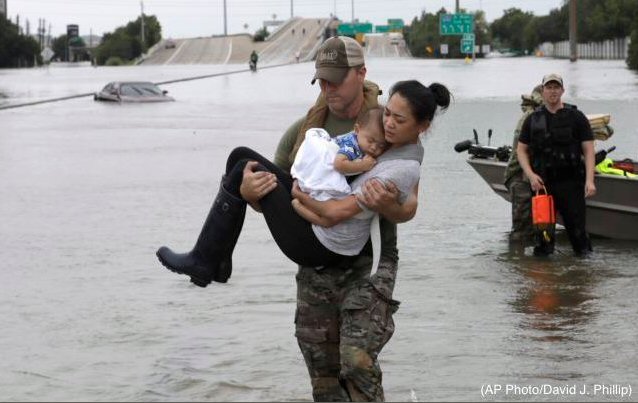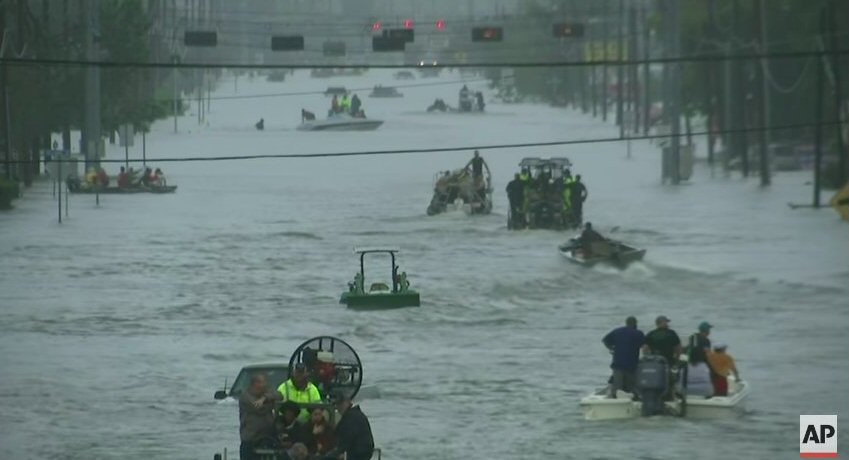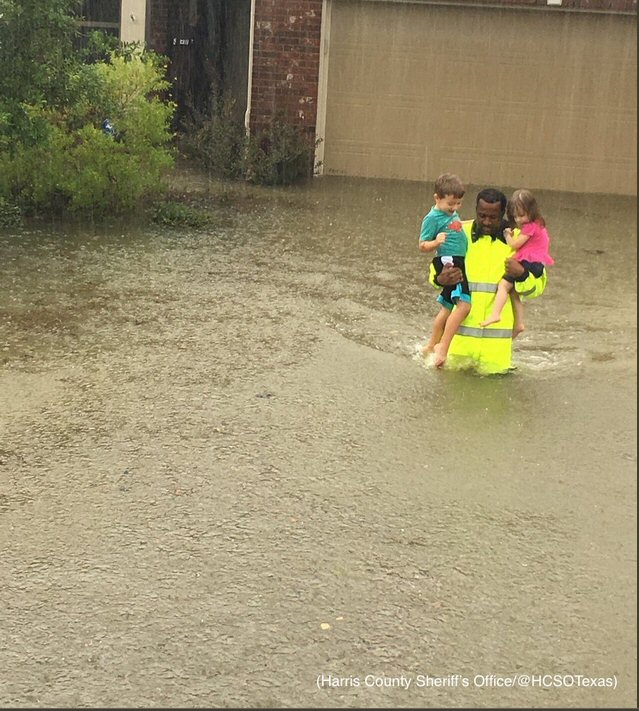 Hate:
Help: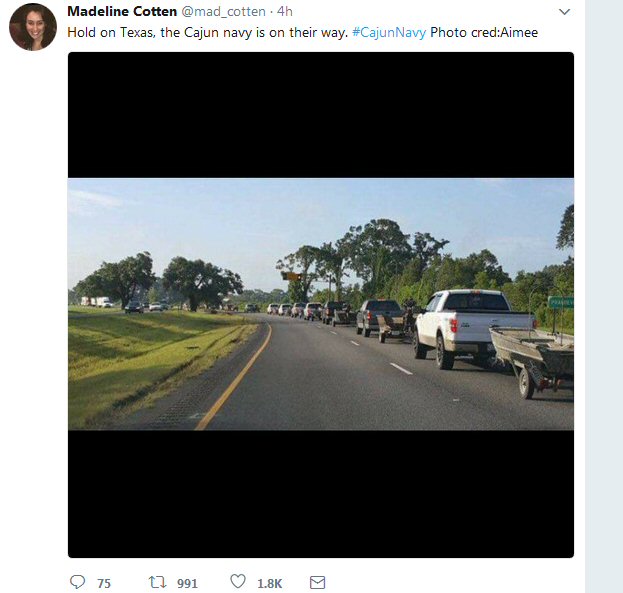 I'm praying for Texas. Berkeley?
For they have sown the wind, and they shall reap the whirlwind -Hosea 8:7
Open Thread #TexasStrong
ETA: One more clip that I found inspiring. I love his attitude.

posted by WeirdDave at
07:28 PM
|
Access Comments