« Saturday Gardening Thread: Stylin' [KT]
|
Main
|
Saturday Afternoon Chess/Open Thread (Featuring Dress Pr0n) 08-26-2017 »
August 26, 2017
Ace of Spades Pet Thread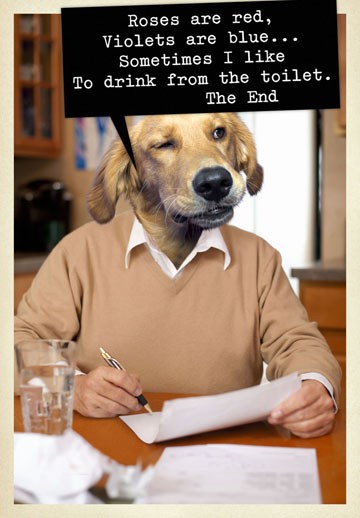 h/t Mike Hammer

Good afternoon. Thank you for stopping by the AoS Pet Thread. Grab a beverage and something to nibble on and enjoy the Pet Thread.
A Little of This. A Little of That.

An unusual pet. If it walks like a duck.

Would you build your dog a special room? This owner would and did.

Is there Nutri-System for cats? If so this guy might be a new client.
*****
Meet The PetMorons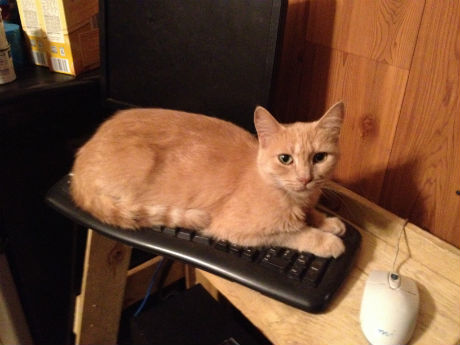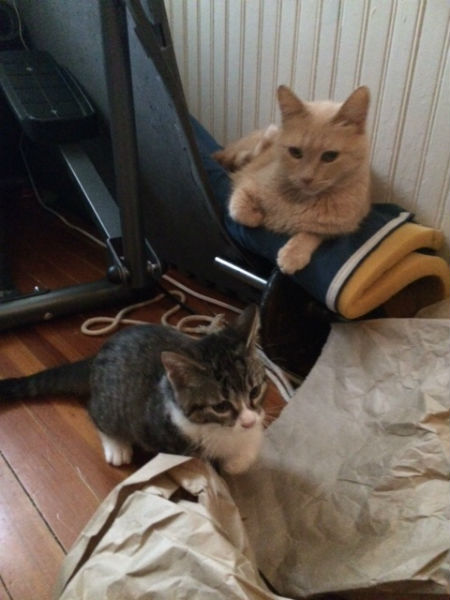 PT is Putty Tat. Had no idea what to name this Little Lady when we found her. So Putty Tat stuck. Then shortened to Putty then after she had her first litter it became Mamas Putty then shortened to Mamas.

And Oscar. This Little Lady started out life as a Boy. Mis identified big time.

Mamas will be 9 in October and Oscar the Girl will be 1 in December. -Tim in Illinois
Thank you for the submission Tim. You have a nice looking crew there.
***
My cat Finn. We have to deadbolt EVERYTHING or he gets out. Here's proof: Pet Moron P. Aaron
Wow, sounds like you should have named the cat Houdini. Thanks Aaron.
***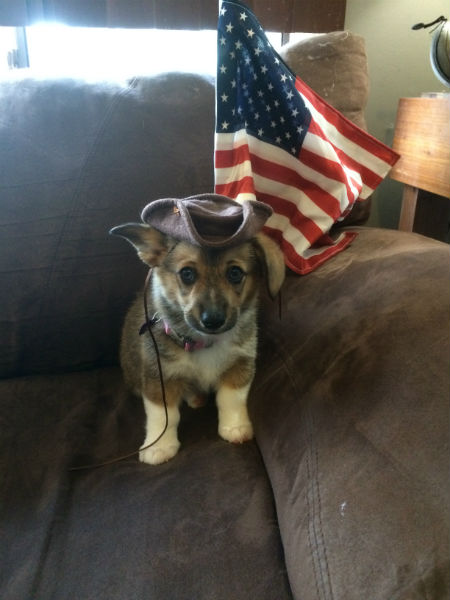 Good day to you,

As a long time reader of AoS and frequent enjoyer of the Pet Thread, I thought I would introduce Snickers the Patriot Corgi Pup to the Horde for perspective PetMoron membership.

Though she is but 10 weeks old, we have raised Snickers with the understanding that the blood of patriots courses through her wee veins and that the time comes through every generation when every man, woman, child and dog may be required to don the Tricorn and fight for independence.

Humbly submitted, Malcolm Tent
Adorable Malcolm. Quite the puppy you have there.
***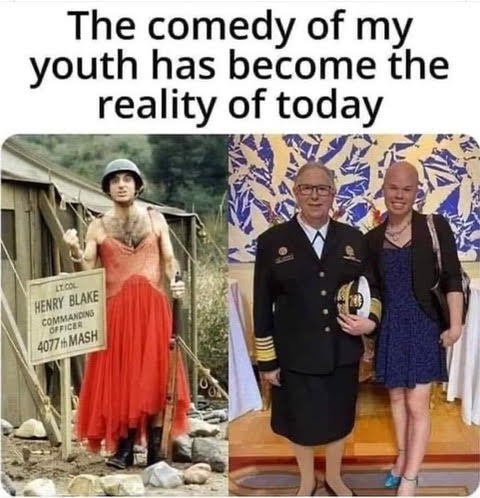 Lily. She's our 3rd beagle and we mistreat her as much as our former family members. This picture will give you an idea of the abusive life she lives. She's chilling out at our cottage in MI and hoping to get a peek through the window at the horses down the lane. Never enough caffeine. - Lynn
How do you live with yourself Lynn? That poor doggeh looks so mistreated.
***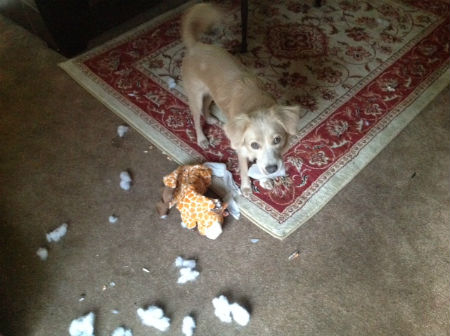 Mostly a lurker, big fan of the pet and food threads! This is Goldie. She is a 2 yr old rescue golden retriever/austrailian Shepard mix. Dog toys, even the most durable kind for passionate chewers don't stand a chance. She can remove a squeaker in minutes! A bundle of energy and love, she has been a joyous addition to our family. Keep up the great photos and stories, we look forward to Saturday afternoons! - Uncle Si
We appreciate your patronage. And we enjoy your submission. What a cutie.
***
Hello, This is Ava the Bengal cat. - CaliGirl
Quite a regal looking cat there CaliGirl. Thank you for sharing with us today.
***

You folks are wonderful. Thank you for the photos you have submitted this past week. If you would like to share a photo, a story or a tip you can reach us at petmorons at gmail dot com.
Here's hoping you and your pets have a wonderful week!!

posted by Misanthropic Humanitarian at
04:06 PM
|
Access Comments