« ONT Dump
|
Main
|
Mid-Morning Open Thread »
August 18, 2017
The Morning Report 8/18/17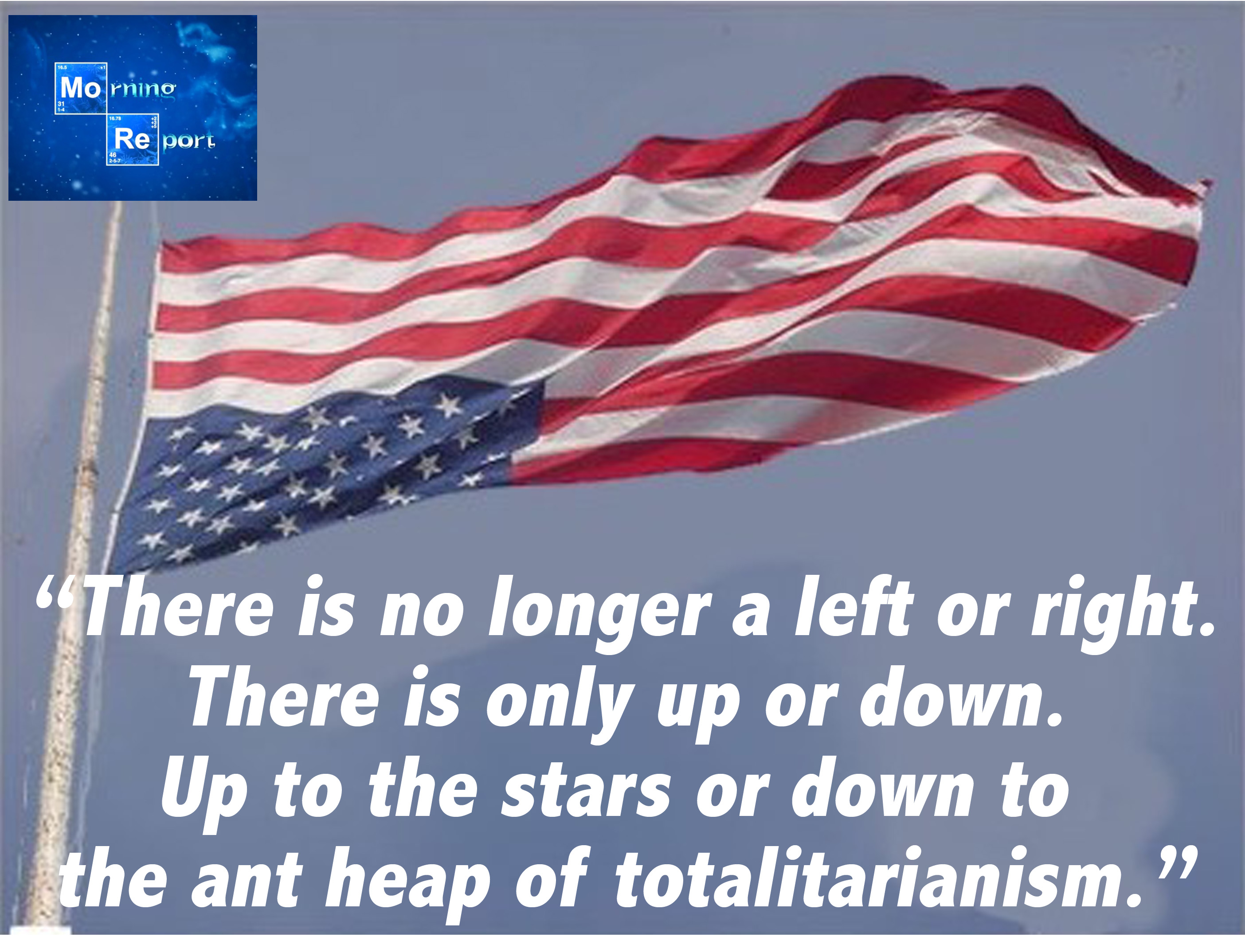 Good morning kids. We end the work week with the Media now openly inciting violent insurrection and terrorism against a duly elected President and the citizenry in the wake of what is appearing to be more and more a staged event in Charlottesville; one made all the more tragic in that it cost someone their life. But to the terrorists it's a matter of eggs and omelets. That said, it's indeed a sad day when an horrific terror attack in Europe is now categorized in the Day-Ending-In-"Y" Dept. but on our shores a real Confederacy composed of real racialists and real Nazis is in the opening stages of attempting a real coup. And I'm not merely referring to the George Soros rent-a-thugs paid to shatter glass and crack skulls. That is just the fig leaf smokescreen of an excuse for the criminal element that sits in the Senate and House to make a mockery of our laws and traditions and remove a President that threatens their power structure and whom they have a personal hatred for; and by extension all of us who support him and elected him to clean it up and attempt to halt the 100-year slow poisoning of America as founded.
Some of the commenters here say we should chill; that the insane pronouncements from the media are in direct proportion to the loss of power and influence they traditionally have wielded. Maybe so. But when fringe totalitarian groups have the cover of law enforcement to shield them as well as politicians now on both sides legitimizing them as "the good guys" we are heading for an inflection point. Something's got to give.
Anyway, updates from Barcelona as well as links from around the world, across the nation and up your street. Have a better one and remain blessed.


posted by at
07:13 AM
|
Access Comments