« Very Important Stuff I Didn't Get To Until Just Now
|
Main
|
The Morning Report 8/8/17 »
August 07, 2017
Monday Night Overnight Open Thread (8/7/17) No Walrus To Be Found Edition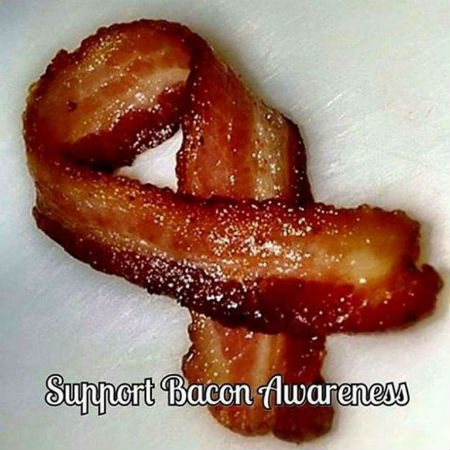 (The ONT favors awareness)
*****
Quotes of The Day

Quote I

I believe that all government is evil, and that trying to improve it is largely a waste of time. H. L. Mencken

Quote II

"I'm selfish, impatient and a little insecure. I make mistakes, I am out of control and at times hard to handle. But if you can't handle me at my worst, then you sure as hell don't deserve me at my best." Marilyn Monroe

Quote III

"The reason I talk to myself is because I'm the only one whose answers I accept." George Carlin
*****

My paternal grandfather once asked me at the dinner table, why are you talking to your potatoes? The power of prayer. Are they answered or are you just talking to the potatoes?

I've long had a theory about why prayers are answered, but answered rarely. I think that God, for all his omnipresence, omnipotence, and omniscience is pretty much nailed to the present as far as humans go.

Yes, I know all the arguments for predestination and preordination but those strike me as a one-way street to Dullsville even for God. If, as God, You let Yourself know everything that was going to happen everywhere for all time (Not that You couldn't if You wanted to.), what's the entertainment value in that proposition? Slim to none, if you ask me.
*****

Four toilets. Four sinks. The cost? Short answer. A whole lotta money.

John Stossel investigates a New York City park bathroom that cost $2 million to build.

For that price you might expect gold-plated fixtures—but it's just a tiny building with four toilets and four sinks.

New York City Parks Commissioner Mitchell Silver says $2 million was a good deal because "New York City is the most expensive place to build."
*****
The NEH is attempting to keep up with The City of New York. How much money did they spend on Dialogues About Water? If you guessed a whole lotta money, you are right.

The National Endowment for the Humanities' list of taxpayer-funded projects includes $300,000 for conversations about water, $75,000 for a database of podcasts, and $30,000 for oral histories of lesbian and gay Idahoans.

The NEH released its list of its first projects under the Trump administration this week. Jon Peede, the acting chairman of the NEH and Trump appointee, has discretion for signing off on every grant award.

The $39.3 million list of projects comes after the president sought the elimination of the agency, as well as the National Endowment for the Arts, in his budget proposal.
*****

And The ONT thought it was going to work out.
*****

When one thinks of France's religion, what does one think? A Roman Catholic Country? Is France a lost cause?

In the last 30 years, more mosques and Muslim prayer centers have been built in France than all the Catholic churches built in the last century.

The Church of Santa Rita used to stand in the fifteenth arrondissement of Paris. A few weeks after Father Hamel was murdered by Islamic terrorists, the French police cleared the church. It is now a parking lot. Police dragged the priests out by their legs as a Mass was being celebrated.
*****

Remembering the forgotten man with Mark Steyn.
*****

Green Bay Packer's favorite QB, Jay Cutler, comes out of retirement. Colin Kaeperdick is still unsigned.

The desperate signing by the Dolphins also means that Colin Kaepernick's chances of mounting a comeback as a QB in the NFL are increasingly long. The Dolphins were reportedly looking at Kaepernick as a possible replacement for Tannehill but clearly ended up deciding against it.

Plus, many Miami fans probably wouldn't have been thrilled with the signing given that Kaepernick also once wore a pro-Fidel Castro t-shirt.

Before the knee jerk liberals froth at the mouth, here's an idea. Fox? Why don't you replace Troy Aikman with Colin? If he is such a damn fine QB why aren't you networks placing him in the booth? ESPN. Dispose of the Gruden Grinder and go with Kaeperdick's Kommie. NBC? Chrissy Collinsworth is an old white dude. Quit keeping the young Kaeperdick down.
*****

Victory, too little, too late? Will Hollywood produce a film repudiating Erin Brockovich?

When Erin Brockovich, an environmental activist, shook down Pacific Gas & Electric for $333 million for allegedly poisoning a community with hexavalent chromium and causing cancer and all sorts of other health problems, Julia Roberts portrayed the protagonist in a sensationalized blockbuster movie. It is unlikely, however, that Hollywood will be filming a sequel.

Why? Because not only was Ms. Brockovich wrong, but the State of California has now partially repudiated what she fought for.
*****
The ONT Musical Interlude
August 7, 1971, The Bee Gees started a four week run at No.1 on the US singles chart with 'How Can You Mend A Broken Heart'. It was the group's tenth US hit and first No.1. The Bee Gees penned song was originally offered to Andy Williams, but ultimately the Bee Gees recorded it themselves, it was also later covered by soul singer Al Green. via thisdayinmusic.com
***
August 7, 1997, Garth Brooks played to the largest crowd ever in New York's Central Park. An estimated 1 million people attended the live concert with an additional 14.6 million viewing live on HBO. via thisdayinmusic.com
*****

Good F*cking Grief. Someone in marketing missed 20th century history class.

NEW YORK – The US-based clothing website Teespring is selling T-shirts and sweatshirts branded with swastikas, aiming to make them a "symbol of love and peace".
No mention of.......
Deletes.
That's what the producers of DC's "Legends of Tomorrow" series on The CW did. The people behind the show said this week that Isis — a computer hacker from the future played by Tala Ashe — was made into a follower of Islam in response to Trump's election, according to The Washington Times.

"You might have heard there was this election," executive producer Mark Guggenheim said on Wednesday. "Not to get political, but something that we all gravitated toward in the writers' room was making this character Muslim."
*****

The song goes something like this "Money can't buy you love". Oh yes it can, she just doesn't have thumbs.

The dolls on offer have proven so popular that there is a three-month waiting list to get your hands on one of the plastic partners.

With the option to customize almost every feature, sex dolls offer lonely punters a chance craft their dream woman.

RealDoll's flagship product, called Harmony, comes with 42 nipple color options and 14 different dishwasher-friendly labia to choose from.

Apparently the talking doll can also orgasm, although she's not much help around the house — and not always the most switched on companion.

They do say that money can't buy you love, but it can certainly buy you Harmony – provided you have $14,353 to spare.
*****
Generation Z. A generation of unimaginative souls. Plus, they are unhappy.

Today's teenagers are more sheltered and less independent than previous generations, and the shifts correspond with the mainstreaming of smartphones around 2012. Instead of going out with friends and looking for every chance to get away from their parents, the post-Millennial generation is staying in and Snapchatting—and it's making them less happy.
The statistics, as outlined by social psychologist Jean Twenge for The Atlantic, are alarming. Today's twelfth graders spend less time out of the house without their parents than eighth graders did in 2009. Only 56% of high school seniors dated in 2015, compared to 85% for Gen Xers and Baby Boomers. The number of teens who spend daily time with friends dropped by 40% between 2000 and 2015.
Personally? I couldn't wait to leave my parent's home and start out on my own.
*****

And finally: Things not to do with your penis.

No big deal. I got this junk. Being a medical doctor means being so used to penises and vaginas, to me they are interchangeable with any body part, from brain to anus.

Some people will always test boundaries, that is why I wrote an entire series of articles on inanimate objects found in bodily orifices by doctors, and those covered the penis and urethra. Doctors are used to it, from general practitioners to surgeons.

So, let's deep dive into the latest penis don'ts…
*****

Self mutilation, swimming, resisting arrest becomes a Genius Award Winner.
*****
Sorry about the dust in here along with Tonight's Feel Good Story of The Day.
*****

Tonight's ONT has been brought to you by a Moron Type Restaurant.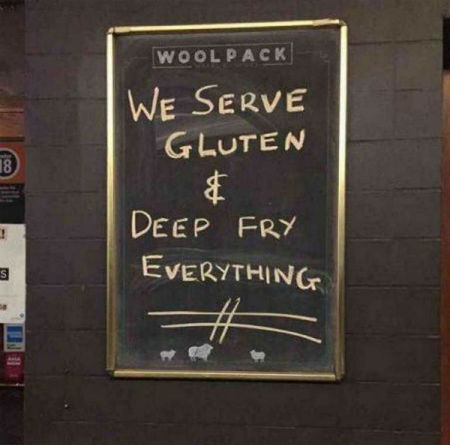 Notice: Posted with permission by AceCorp, LLC., please wait to be seated.
Commenter Standings Week of July 30th-August 6th
Top 10 commenters:
1 [731 comments] 'J.J. Sefton' [102.70 posts/day]
2 [549 comments] 'Insomniac - A Cautionary Tale'
3 [400 comments] 'Steve and Cold Bear'
4 [330 comments] 'Mark Andrew Edwards'
5 [316 comments] 'Mike Hammer, etc., etc.'
6 [295 comments] 'Your Decidedly Devious Uncle Palpatine. All Honor & Glory to Kekistan! '
7 [257 comments] 'SMFH'
8 [256 comments] 'ScoggDog'
9 [251 comments] 'yankeefifth'
10 [243 comments] 'Cicero (@cicero)'
Top 10 sockpuppeteers:
1 [71 names] 'Steve and Cold Bear' [9.97 unique names/day]
2 [49 names] 'The Political Hat'
3 [38 names] 'Mike Hammer, etc., etc.'
4 [38 names] 'garrett'
5 [35 names] 'Abaddon Maximus Lee'
6 [33 names] 'bicentennialguy'
7 [33 names] 'Cicero (@cicero)'
8 [33 names] 'Minuteman'
9 [30 names] 'andycanuck #CNNBlackmail'
10 [29 names] 'Don Q.'

posted by Misanthropic Humanitarian at
10:07 PM
|
Access Comments