« Oh My
|
Main
|
The Morning Report 8/4/17 »
August 03, 2017
ONT for Thee, Brought by Me!
Hi everybody, I'm back! Last week I was in Las Vegas, and I'd like to thank CBD for covering for me. To answer your questions: No, I didn't lose money (I made a couple buck on slots while waiting for a friend, I don't really gamble), yes the food in Vegas is great, if expensive and the coolest thing I did (besides celebrating my 15th wedding anniversary with my lovely wife) was drive a Lamborghini Huracan on a race track. Next time I'll shoot machine guns (a venue where you could shoot machine guns from a Lamborghini Huracan would take ALL of my money, real quick).
So, anyhow, on with the ONT, shall we? Time for you Morons to get you an edumacation.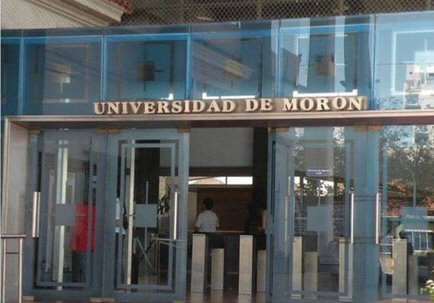 News You Can Use
First things first. Lets raise a glass to our patron saint, Ace:
Of all my favorite things to do, 
the utmost is to have a brew.
My love grows for my foamy friend, 
with each thirst-quenching elbow bend.
Beer's so frothy, smooth and cold--
It's paradise--pure liquid gold.
Yes, beer means many things to me...
That's all for now, I gotta pee!
And why not? Moderate and heavy drinkers more likely to make it to 85 without dementia: Study. In my dotage I may be lugging around a mechanical liver, but at least I'll recognize all of you bastards!
Compare and Contrast

Texas woman shoots, kills home intruder
60 years old and she goes after them with fire in her eye. I suspect most of us here are thinking "Atta girl!!"
Break-in suspect shot, man in home charged
Oh, Canada. For shame. Thugs break in, a struggle ensues, the homeowner wrestles a gun away from one thug and shoots*, and he's the one charged? Laura Secord is rolling over in her grave.
*To be fair (Letterkenny: "To be faaaahre" ), the article does say he was shot as he was fleeing, but it's not clear on the details. If the homeowner shot a man in the back as he's running away, then no, that's not OK. I simply note for the record that the Texas perp was dead by the time the cops arrived. The Canadian one...eeehh, just a flesh wound.
Other news from Canada: Toronto man builds park stairs for $550, irking city after $65,000 estimate. Now, I get that the stairs may not be up to code, and that they might need to be altered to bring them so, but what's noteworthy about the story is the outrage of the bureaucracy over the man daring to simply take care of the problem himself, without relying on the benevolent hand of the state. The US and Canada might be very close cousins, but there's a huge difference between the outlook of citizens and of subjects. It's a conversation I've had frequently with my Canadian wife.
Troll of the Week
(For the record, @DWStweets is the Twitter account of Debbie Wasserman Schultz)
Runner up:
Rasputin of the Bronx
The Incredible Story of "Iron" Mike Malloy and the "Murder Trust"
How do you collect a life insurance benefit if the victim refuses to die?

Sex Stuff

The Desperate Housewife Who Reinvented Herself as a Porn Star
Good for her, I suppose. The article says that she was suicidal before she decided to swim the warm waters of sins of the flesh, so if this gave her a reason to live than that's a positive. Still, every time I see people yammering about "empowering sex workers" or the "liberating effect of prostitution on a woman's sex life", I can't help but notice that they are either; A) Not in a sex trade themselves. B) In a sex trade, but a remote one, i.e pornographic finms or web shows. C) A high priced call girl or D) A man. I never seem to see the hooker giving $20 BJs behind the bar going on about how she's "empowered".
Speaking about the seedier side of the sex trade, this seems to me like a great idea. Snapping a picture of your hotel room could help stop human trafficking. Take a picture of your hotel room and upload it to a database. That way when authorities come across videos of things like child porn, a computer algorithm can try to match what they have with all the uploaded pictures and maybe get a location match to help track down the criminals. I'm not a big fan of databases in general, but this seems to be a fairly benign and potentially very useful use of the technology.
And finally the ridiculous: The Editor Who Blames Trump for Her Love Life. As sex diaries go it's pretty boring, but I did note one thing: The author, who is obviously a lefty, has time blocked out in her week for "activism". Now, that's easy to mock, and please do so, but she takes two hours out of her week to call Senators and write letters on behalf of her causes. Yes, it's most likely virtue signaling, but the Senators get those calls and letters and if nothing else they factor into their calculations on public opinion. Do we do that? Not bloody likely, but it's one of the ways that collectivists manage to beat individualists. Food for thought.
Too Soon?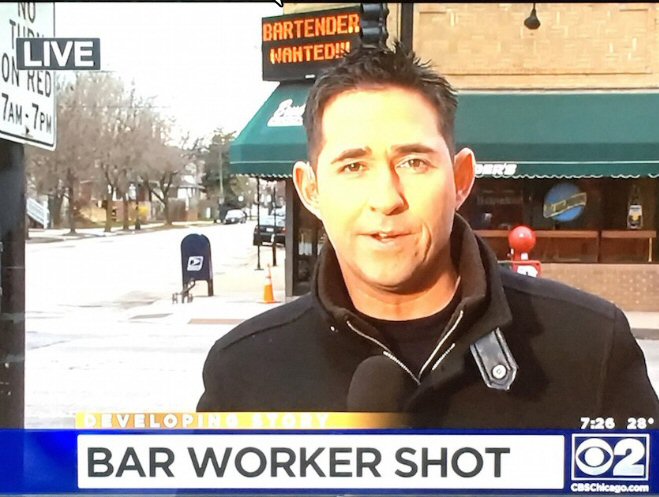 Won't Someone Please Think of the Children?

San Francisco Getting Rid of Sand at its Playgrounds
Hey, here's a really radical idea. If you're having a problem with people leaving debris like bottles and syringes in your playgrounds, why don't you police the playgrounds and chase off the riff-raff rather than taking sand away from the kids? Crazy thought, I know.

Archeology

Temple gate passageway survives Second Temple's destruction. From the destruction of Jerusalem in 70AD, one of the Jewish diasporas. A diaspora is "the movement, migration, or scattering of a people away from an established or ancestral homeland"(but please, tell me again how Israel is "occupying" land that rightly "belongs" to others). In any event, The First Jewish-Roman War is often cited as the beginning of the Jewish Diaspra that ended with the formation of Israel in 1948 (granted, the sacking of the Temple WAS a significant event. Little known fact: Emperor Titus had specifically ordered that the Temple not be razed, but his men didn't listen), to my mind The Third Jewish–Roman War (Bar Kokhba Revolt, 132-136 AD) is when it really started. After the first war, most Jews remained on or near their ancestral lands. After the third, Emperor Hadrian (may his bones be crushed) wasn't satisfied with just putting down the rebellion, he sought to exterminate the Jews as a people. This resulted in the survivors fleeing across the know world, meeting the textbook definition of a diaspora.
Grand Jury
So Mueller is going to impanel a grand jury, huh? I wonder if it'll look into any of these?

19 MASSIVE Democrat Scandals the MSM Is Covering Up

Tonight's ONT brought to you by cute, and tonight you have a choice! Vote for your favorite in the comments.
or

The Yahoo Group wants a puppy.

posted by WeirdDave at
09:55 PM
|
Access Comments