« ONT for Thee, Brought by Me!
|
Main
|
Mid-Morning Open Thread »
August 04, 2017
The Morning Report 8/4/17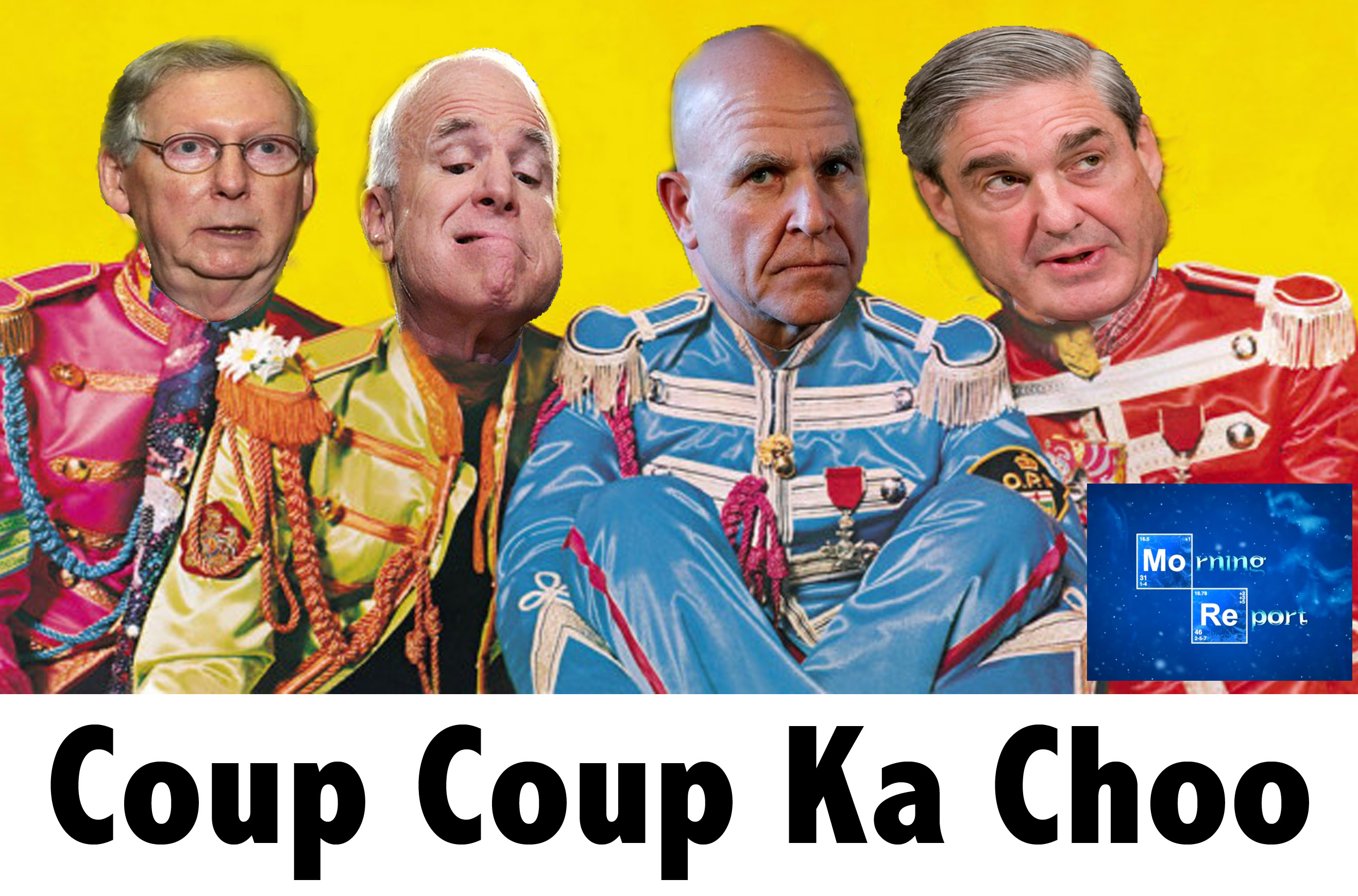 Good morning kids. The end of another week with America under siege, politically now along with culturally (as it has been for at least 50 years now). Up front, the great William Jacobson of Legal Insurrection has a great and actually frightening piece that puts everything we are witnessing in sharp focus. Also the equally great Daniel Greenfield has his take on the NSC as well as a piece from the Daily Caller about NSA insiders confirming that the objective is to take down President Trump by any means necessary. Meanwhile in a display of "bipartisanship!" Chris Coons is teaming up with Thom Tillis, that great conservative, to create another separation-of-powers killing monstrosity that would prevent the president from firing Robert Mueller. What does it say about the state of the union when those who swear to uphold the Constitution are actively engaging in utterly destroying it. There's coups and then there's coups.
Lots of other interesting stuff including McCain and Schumer joining hands to revive, get this, the Gang of Eight! Yay! Meanwhile, in Australia, Jews are forbidden from building a synagogue because it might be a terror target. Really? Well, Australia could always deport the Jews to, say, Madagascar. And then that will be the solution. Perhaps not the final one, eh? Sheesh.
Anyway,took way to long with the P-shop so I'll leave you with links from around the world, across the nation and up your street. Have a better one and remain blessed.


posted by at
07:15 AM
|
Access Comments