« Overnight Open Thread (07-30-2017)
|
Main
|
Mid-Morning Open Thread »
July 31, 2017
The Morning Report 7/31/17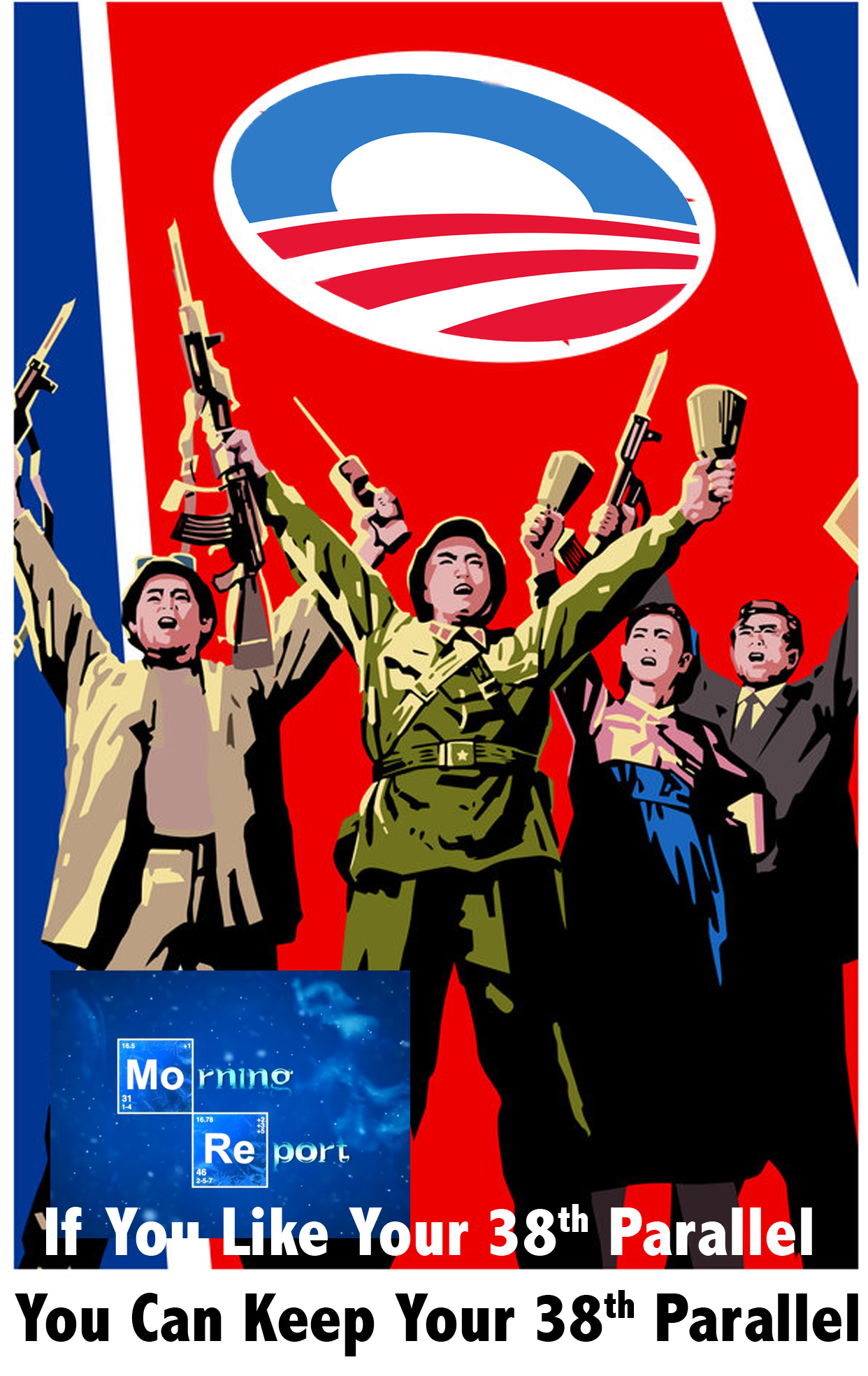 Good morning kids. The last day of July and the beginning of another week. The tensions on the Korean Peninsula are ratcheted up tighter than the neck bolts on Nancy Pelosi. Something has got to give; the President doesn't strike me as one to keep on bloviating and proclaiming red lines. and the Chi-Com position is, from what we can see, distinctly unhelpful. Latest report is that the newest NorK missile has the range to now hit us mid-continent. Hold on to your kimchee.
Meanwhile, Venezuela is on the verge of societal collapse which is an issue that is in our hemisphere and very much something that we and the President should be concerned about. It should be noted that Maduro and the now-roasting-in-Hell Hugo Chavez cultivated close ties with Iran. That nation is no doubt using Venezuela as a stealth gateway to funnel terrorists north, foment terrorism and Islamization in Central and South America and at least until recently creating a military base from which to potentially lob missiles at the US. That is something that must not stand and needs to be addressed. If for no other reason than the liberation of a people who, unlike Iraqis and Afghanis, have had a history of western-style democracy. So nation salvation and not "nation-building" a la the Bush-era neocons.
As for last week's public humiliation courtesy of John McCain, I can't say that I'm surprised that Obamacare or at least some form of increased government intrusion is here to stay. But what he did and the completely classless way in which he did it is revolting. It's also confirmation that the GOP as a political party that is in synch with the will of a very large majority of the populace no longer exists. To not see otherwise is to be willfully blind. The President and his team along with a minority in congress are up against an entrenched political machine that wants its power back and all opposition crushed. Frankly, I don't see a way out of this by any normal procedural way.
The only thing that is even remotely comforting is that the Democrat Party is in absolutely zero position to take electoral advantage of this. Tone deaf knuckleheads like Pelosi, Sanders, Waters and others are tripling and quadrupling down on messaging and politics that gave them the election of PDT in the first place. So, keep f**king that chicken.
Anyway, links from around the world, across the nation and up your street. Have a better one and remain blessed.


posted by at
06:55 AM
|
Access Comments