« Overnight Open Thread (29 Jul 2017)
|
Main
|
Here's A Take On The "Transgender" Ban From Someone Who Has Been The Tip Of The Spear »
July 30, 2017
Sunday Morning Book Thread 07-30-2017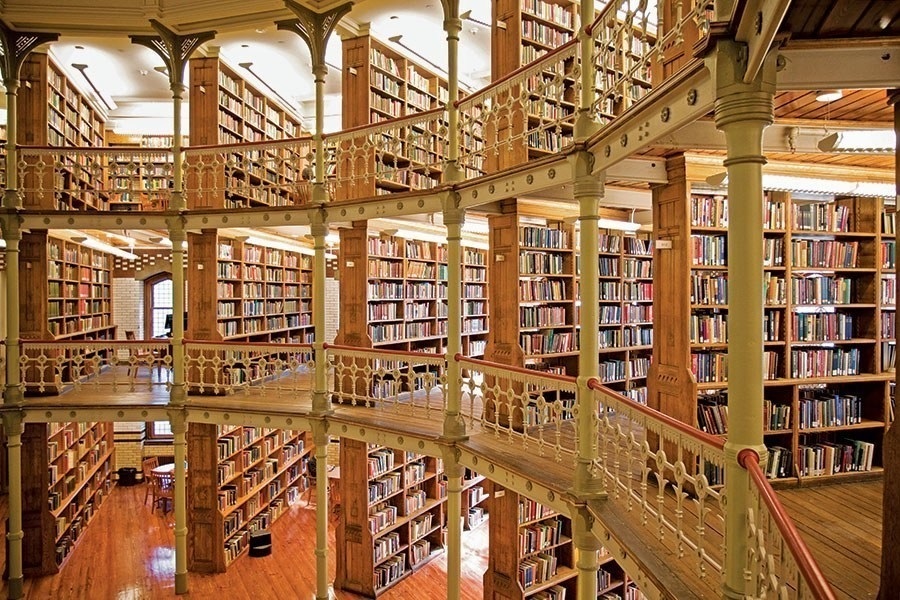 Linderman Library, Lehigh University

Good morning to all you 'rons, 'ettes, lurkers, and lurkettes. Welcome once again to the stately, prestigious, internationally acclaimed and high-class Sunday Morning Book Thread, where men are men, all the 'ettes are gorgeous, safe spaces are underneath your house and are used as protection against actual dangers, like natural disasters, or Literally Hitler, and special snowflakes do not last. And unlike other AoSHQ comment threads, the Sunday Morning Book Thread is so hoity-toity, pants are required. Even if it's these pants, which were called "floods" back in my day because they look like they'll survive one without getting wet.

No Go
Breitbart London editor in chief Raheem Kassam is coming out with a new book, No Go Zones: How Sharia Law Is Coming to a Neighborhood Near You
In No Go Zones, Kassam reveals:

--How a blind eye is being turned to polygamy, female genital mutilation, sexual assault, segregation, and even honor killings
--Why Muslim ghettos in the West aren't the equivalent of Little Italy or Chinatown, but a serious cultural and political threat
--How the welfare state actually funds and supports a Muslim subculture of resentment
--How to identify extremist mosques
--A matter of numbers: how mass migration could transform Europe into a Muslim-dominated continent within our own lifetimes
--The alarming speed at which No Go Zones are coming to America
The book, which chronicles Kassam's travels through European and American no go zones is due to be released on August 14.
Oh, and I'm sure this is just a big coincidence, Kassam's Twitter account has been suspended.
And they never tell you why, do they?

It Pays To Increase Your Word Power®
A PALUDICOLE is an animal that lives in a marsh.
Usage: Today on CNN, the paludicolular naked mole rat Brian Stelter once again tried to pass himself off as a journalist, but failed.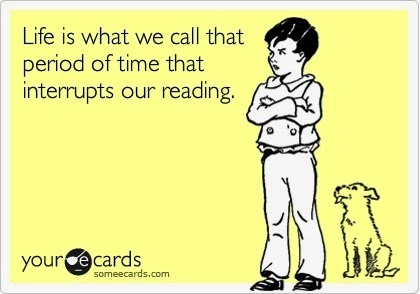 Bleg from Vendette
She e-mailed me this week and asked: "Someone I know is looking for a comprehensive history of the Seven Years' War, preferably in one volume. Any suggestions? Thanks!"
Hopefully one or more of you history majors can help an 'ette out

I Am Woman, Hear Me Whine
Once again, Hillary tries to personally profit from a disaster of her own making:
Clinton's publisher, Simon & Schuster now has a Web page for the memoir, which will be published Sept. 12.

"For the first time, Hillary Rodham Clinton reveals what she was thinking and feeling during one of the most controversial and unpredictable presidential elections in history," Simon & Schuster writes. "Now free from the constraints of running, Hillary takes you inside the intense personal experience of becoming the first woman nominated for president by a major party in an election marked by rage, sexism, exhilarating highs and infuriating lows, stranger-than-fiction twists, Russian interference, and an opponent who broke all the rules."
Oh, FFS...
What you mean, 'broke all the rules'? Did Trump order a whole bunch of pizzas sent over to her house? Did he call her up and ask her if she had Prince Albert in a can? Did he put a flaming bag of dog poop on her front porch, ring the doorbell, and run away? How, exactly, did he 'break all the rules?'
Oh, and in case you've forgotten:
Trump won 30 states to Clinton's 20 (plus Washington, D.C.), and took the electoral college 306 to 232. Nationwide, Clinton won the popular vote by 2.8 million votes.
Yes, that's right, Hillary came out ahead in the all-important "nationwide...popular vote" statistic. They are never, ever going to forget that, and they don't think you, should, either.
But, despite losing "the popular vote", he persisted. Further evidence that Trump 'broke all the rules.'
Anyway, they're having fun Photoshopping the book cover on Twitter. Here is my favorite:
Alt. subtitles:
Excuses
Everybody's Fault But Mine
What, Deplorable People Can Vote, Too?
I Did Nothing Wrong
Drunk, Bitter, and Resentful Is No Way To Go Through Life
But I Won The Popular Vote

Rush Right Out And Buy
Great new, everybody, Al Franken wrote a book, called Al Franken, Giant of the Senate. It's an hilariously funny book, too. I know this because the review that was published in the Christian Science monitor says so. It would be even funnier if it were subtitled 'How A Box of Ballots Found In The Trunk of My Car Gave Me This Cushy Government Job'.
Now, if the $14.99 Kindle asking price is too much for your pocketbook, you're in luck. For only $1.99, you can buy A Collection of Senator Al Franken's Most Important Speeches. Seriously. It's by an outfit called Progressive Press, which also publishes The Greatest Speeches of Elizabeth Warren ( so far… ). I know these sound like they might conservative parodies, but based on the Amazon reviews, I don't think they are.
Me, I've no time to read either of these fine books. Instead, I'm reading Reject the Revisionist Theses - Uphold Marxism-Leninism!: Plus: We Shall go to Moscow Not With Ten Banners, But With Only One, With the Banner of Marxism-Leninism by Enver Hoxha, and you know, don't we all miss Enver Hoxha?
Maybe Hoxha's book can can get an endorsement from Al and Liz.

Pippi
The dismantling of western institutions and culture continues apace. According to Breitbart:
A Swedish council has admitted that local libraries have been throwing out copies of a popular children's book because it contains racist expressions, with one local journalist even claiming the books are being burnt.
The book in question is the childen's classic Pippi in the South Seas, which contains language the modern Talibans do not approve of:
The new edition of the book has replaced the phrase 'king of the Negroes' or 'Negro king' – in reference to Pippi's father, who Pippi and her friends find in the Canny Canny Islands after his mysterious disappearance – with 'king of the South Seas' or 'South Sea king.'
Which I suppose is not as egregrious as it could be, but still, "Negro" is a neutral word and not intended to be a racial slur (is the United Negro College Fund still around?). Ms. Lindgren, the author of the Pippi Longstocking books, certainly meant no disrespect. Also, if I was an author, I wouldn't want my books monkeyed with by some prissy-pants editor 50 years from now because it didn't conform to her lofty expectations.
One wonders what they're going to censor next.

Moron Recommendation
Skandia Recluse Portugal's Guerrilla Wars in Africa: Lisbon's Three Wars in Angola, Mozambique and Portuguese Guinea 1961-74 by Al Venter. Parts of it were good, parts were a bit of a slog:
Portugal's Guerrilla Wars in Africa represents an amalgam of these efforts. At the same time, this book is not an official history, but rather a journalist's perspective of military events as viewed by somebody who has made a career of reporting on overseas wars, Africa's especially. Venter's camera was always at hand; most of the images used between these covers are his.

His approach is both intrusive and personal and he would like to believe that he has managed to record for posterity a tiny but vital segment of African history.
Kindle price < $3.00.
With this in mind, SR is also reading Go Tell the Spartans and Prince of Sparta by Jerry Pournelle which, interestingly enough, SR claims that "the above two books especially seem to have been taken directly from real events of the African Wars of National Liberation, with a patina of Science Fiction added to the narration."
Only he recommends not buying the overpriced ebooks, but pick up a cheap, used paperback instead.

___________
Don't forget the AoSHQ reading group on Goodreads. It's meant to support horde writers and to talk about the great books that come up on the book thread. It's called AoSHQ Moron Horde and the link to it is here: https://www.goodreads.com/group/show/175335-aoshq-moron-horde.
___________
So that's all for this week. As always, book thread tips, suggestions, bribes, rumors, threats, and insults may be sent to OregonMuse, Proprietor, AoSHQ Book Thread, at the book thread e-mail address: aoshqbookthread, followed by the 'at' sign, and then 'G' mail, and then dot cee oh emm.
What have you all been reading this week? Hopefully something good, because, as you all know, life is too short to be reading lousy books.

posted by OregonMuse at
08:57 AM
|
Access Comments