« Tuesday Overnight Open Thread (7/25/17)
|
Main
|
Mid-Morning Open Thread »
July 26, 2017
The Morning Report 7/26/17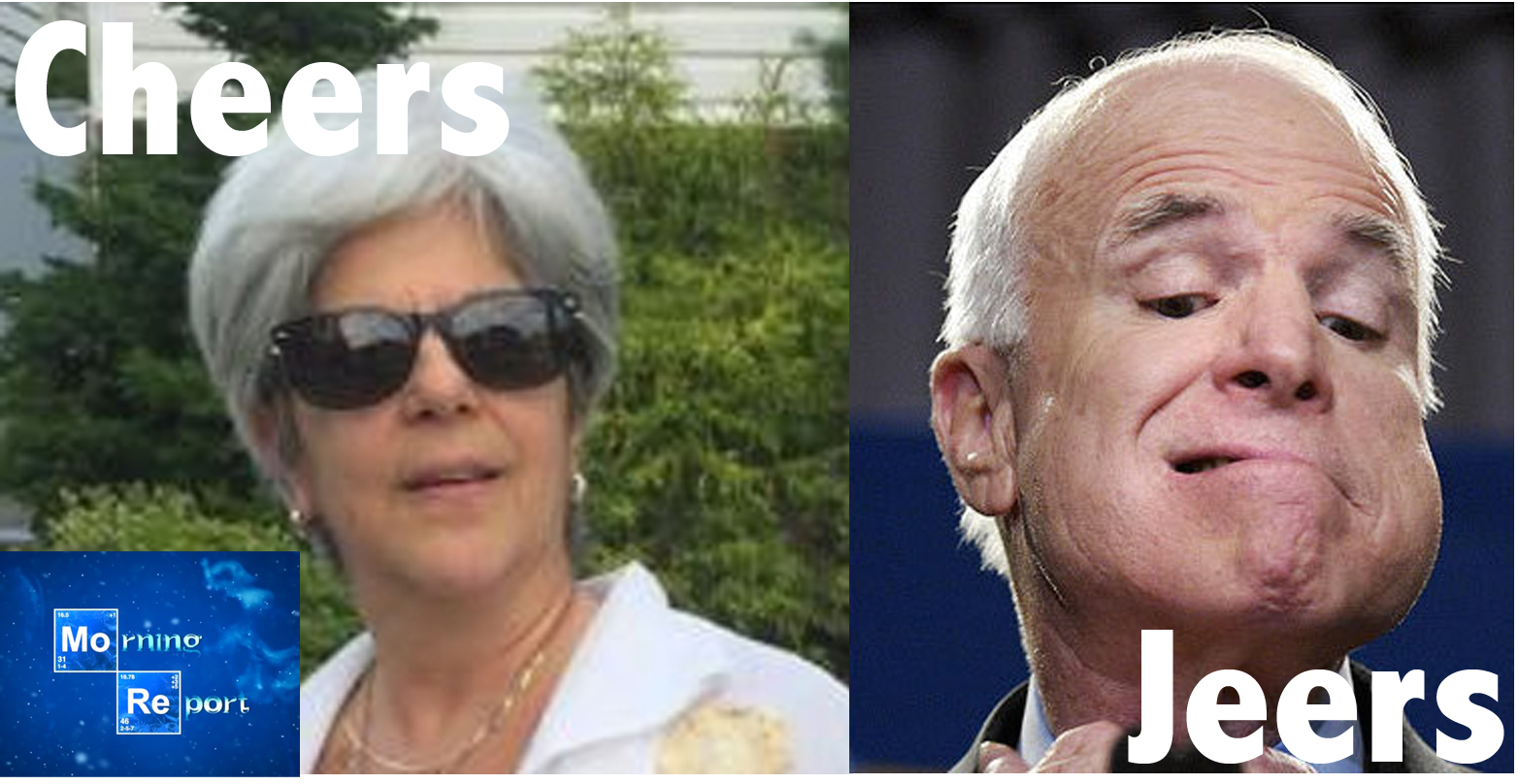 Good morning kids. Yesterday's kabu-kakke theatre has just left me depressed. And combined with the seeming failure of Jeff Sessions and now evidently Rex Tillerson, I just have to throw my hands up in disgust. So, let's say PDT replaces both of them and if need be his entire cabinet with unapologetic fighters for the cause, there is still a political/bureaucratic machine ready to blockade anything that will take away one iota of power and one red cent of its ill-gotten lucre. That was, is and always will be the problem.
I suppose the most galling thing was the revolting display surrounding John McCain as he entered the Senate in the guise of some revered elder statesman and great American. He's not. He disgusts me. His entire life in politics has been in service of himself and his great, crashing ego. No doubt, in what may have been one of his final performances in the well of the Senate, he showed a complete lack of humility and willingness to even concede that those who oppose him (including people like us) did so quite passionately yet with no personal rancor. He has lived his life as an embittered old hack, defending a corrupt and immoral ruling class while railing against a decent and honest citizenry that seeks moral, civil and cultural restoration. Sadly, since if this revolting display is how he has chosen to exit this mortal coil, alll I can say is "go." And give my regards to Teddy Kennedy when next you see him.
On a more positive note, a woman from PDT's home turf of Queens named Vickie Paladino let loose an epic tirade against Bill DeBolshevik. I don't know what her professional background may be, but as to her temperament, I hope the President finds people exactly like her to staff his administration. Bra-effing-vo!
Anyway, links from around the world, across the nation and up your street. Have a better one and remain blessed.


posted by at
06:58 AM
|
Access Comments