« Department of Justice Lawyers Still Suing Little Sisters of the Poor and Other Religiously-Oriented Organizations Over Obamacare Birth Control/Abortion Mandate
|
Main
|
The Morning Report 7/26/17 »
July 25, 2017
Tuesday Overnight Open Thread (7/25/17)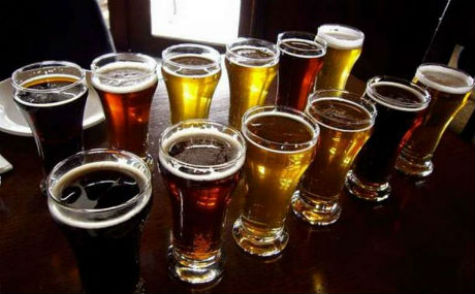 (Grab one and join The ONT)
*****
Quotes of The Day
Quote I

"You can't be a real country unless you have a beer and an airline - it helps if you have some kind of football team, or some nuclear weapons, but in the very least you need a beer." ― Frank Zappa

Quote II

"The best beer in the world is the one in my hand." ― Charles Papazian

Quote III

"Do you remember your first sip of beer? Terrible! How could anyone like that stuff? But beer, you reflect, is an acquired taste; one gradually trains oneself—or just comes—to enjoy that flavor. What flavor? The flavor of that first sip? No one could like that flavor! Beer tastes different to the experienced beer drinker. Then beer isn't an acquired tast; one doesn't learn to like that first taste; one gradually comes to experience a different, and likable, taste. Had the first sip tasted that way, you would have liked beer wholeheartedly from the beginning!" ― Douglas Hofstadter

Quote IV

"A man has no more right to an opinion for which he cannot account than for a glass of beer for which he cannot pay." ― Anonymous

Snowflakes. Special f*cking snowflakes. It appears that millennials are killing the beer industry.
*****
A Mother & Father say goodbye to the child they never got to meet. Love.

My daughter was stillborn on July 7. It did not come as a surprise. We knew she was going to die due to an extremely rare fatal neural tube disorder called exencephaly, but we had hoped for a live birth and a few hours with her. A week after the delivery, I spoke about her too-short life for the funeral service at Sunrise Baptist Church in Custer, Washington.

How do you eulogize a girl who never lived? She never crawled, walked, spoke, cried. We don't even have honest dates for the tombstone, since that clock starts at birth. By the time of her delivery, my daughter had left the building.
*****
Meet Donnie Bumanglag, U.S. army medic who saved Omar Khadr, foreign fighter. Now one rich motherf*cker. Do no harm.

"My mission, my job was just to save him, keep him alive. There was no politics in it then. I was a young Ranger and this was my chance," Bumanglag says. "I worked on him for over two hours in the back of a helicopter as the sun went down. At the end, I'm working under finger light."
A young American, half a world away without the 20/20 vision of an armchair quarterback. Or a crystal ball to see the outrageous act of a certain Canadian P.M.
******
Today's modern radicalism. Diversity, it's worse than you thought.

I recently attended an academic conference at the University of Notre Dame called "Intersectional Inquiries and Collaborative Action: Gender and Race." It felt like a return to my undergraduate years in the early 1990s. I saw women with shaved heads wearing ethnic print scarves, Birkenstocks, and baggy black clothes. Many of the participants smelled of curry and incense. I attended the conference because I was researching the concept of "intersectionality" as part of a year-long fellowship to study academic diversity. A year ago, I knew almost nothing about the diversity movement in academia. Now I've learned that it is only the tip of a very large iceberg, and that this movement is more extensive, and more radical, than the anodyne term "diversity" would lead one to ­believe.
*****
Atheism > Christianity, good. Atheism > Islam, bad. Very bad.

Here, by way of example, are a couple of stories readers asked for my thoughts on in the last 24 hours:

Richard Dawkins has become the latest speaker to be prevented from speaking at Berkeley. Professor Dawkins is a world-famous scientist, whose book The Selfish Gene has just been voted "the most inspiring science book of all time" in a poll commissioned by the Royal Society.

His science is not the problem. Dawkins is also an atheist.

That's not the problem, either - or it wasn't when he was principally urinating over the Pope ("a leering old villain in a frock") and the Catholic Church (an "evil corrupt institution" that's also a "child-raping institution"). All three quotes are from just one Washington Post column: that's how respectable and mainstream Dawkins was back then in 2010.

UC-Berkeley a campus full of lily-livered spineless pussies.
*****

Is this "rock star" a busy body who should mine his own business?

"I've been doing this for 20 years and I've never walked of [sic] stage during a song before," he wrote. "For almost a whole song I watched a guy stand a row behind a girl flirting and then trying to kiss her… At times she seemed ok with his advances but after the second time of watching her push his face and hands away and try to turn back to watch the show I asked the security guard to go check on them."
The ONT's opinion. If it was such a problem in the audience, let individuals involved or nearby settle it.
*****

Fake news. Biased news. The News is biased and it is as simple as what is and isn't published/broadcast. Not all deaths are equal.

How many deaths does it take for a natural disaster to be newsworthy? This is a question researchers Thomas Eisensee and David Strömberg asked in a 2007 study.1 The two authors found that for every person killed by a volcano, nearly 40,000 people have to die of a food shortage to get the same probability of coverage in US televised news.2 In other words, the type of disaster matters to how newsworthy networks find it to be. The visualizations below show the extent of this observed "news effect". The first chart shows the proportion of each type of disaster that receives news coverage, and the second shows the "casualties ratio", which tells us—all else equal—how many casualties would make media coverage equally likely for each type of disaster.
*****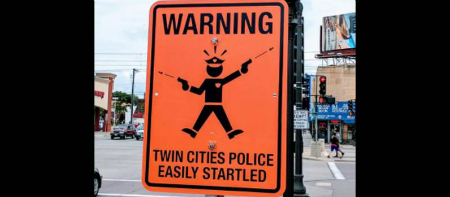 The 1st Amendment, funny or tasteless?
*****

I don't know about you, but when I went to summer camp it was a vacation for my Mom & Dad. Are 'Helicopter Parents' ruining summer camp?

"It beeped in the envelope. That's how we knew."

Leslie Conrad is the director of Clemson Outdoor Lab in Pendleton, S.C., which runs several different camps during the summer. Clemson bans cellphones and other electronic devices for campers.

That makes sense. We traditionally think of summer camp as a place to swim in the lake and weave friendship bracelets, not text and play video games.

But sometimes, Conrad says, parents will give their children a decoy to turn in and a second phone to keep hidden. And, a few years ago, an 11-year-old camper was sent a cellphone in a care package. "We just held on to it and sent it back home at the end of the session," Conrad says.
*****

When is a sammich not a sammich? When the local fishwrap says it is.

It is difficult to admit when you are wrong, so it's all the more admirable that the Louisville Courier-Journal has issued a correction to six previous articles, published between 1887 and 1966, which erroneously refer to "hot dogs" as "sandwiches."
*****
The ONT Musical Interlude
July 25, 1960, Roy Orbison reached No.2 on the US singles chart with 'Only the Lonely,' his first hit. The song was turned down by The Everly Brothers and Elvis Presley, so Orbison decided to record the song himself. via thisdayinmusic.com
***
July 25, 1970, The Carpenters started a four week run at No.1 on the US singles chart with '(They Long To Be) Close To You'. The first of three US No.1's and 17 other Top 40 hits. The song was written in 1963 by Hal David and Burt Bacharach and was first offered to Herb Alpert, who said he didn't feel comfortable singing the line 'so they sprinkled moon dust in your hair'. via thisdayinmusic.com
*****
In a just world, certain people would never see the light of day. Islamic female genital mutilation.|

On July 19, U.S. District Court Judge Bernard Friedman denied bail for Dr. Jumana Nagarwala, a physician, as the Detroit Free Press reported, "accused of cutting the genitals of two Minnesota girls as part of a religious procedure." According to the court, Nagarwala may have subjected as many as 100 girls to the procedure over the last 12 years.

Prosecutors also accuse co-defendant Dr. Fakhruddin Attar of letting Nagarwala use his clinic for the genital mutilation, with his wife Farida Attar "holding the girls' hands during the procedures."

What a barbaric faith.
*****
Truth or bullshit? Snopes needs to raise money or go bust.

Snopes.com, one of the internet's first and most famous fact-checking websites, said Monday that a previous website hosting vendor continues to "hold the Snopes.com web site hostage," and the site is in danger of shutting down if it doesn't raise $500,000.

Snopes has started a GoFundMe campaign and has raised just under $55,000 by just over 2,000 people in 4 hours.
*****

This makes me want to run out and sign up for Single payer health care here in the U.S.A.

Medicaid patients with glaucoma received less testing than those with commercial health insurance, according to a study from the American Academy of Ophthalmology.

Researchers evaluated 21,766 individuals who were 40 years or older and newly diagnosed with open-angle glaucoma between 2007 and 2011. Of these individuals, 18,372 were covered by commercial health insurance and 3,394 were covered by Medicaid.

"Medicaid recipients were 234 percent more likely to not receive any glaucoma testing in the 15 months after initial diagnosis," the study explains.
*****
Bill Whittle and the "boys" are at it again. Always entertaining, always educational.
*****
From tonight's You can't make this shit up file.

He soon met the minor for the first and only time — describing her as a "wonderful girl" — but after taking a DNA test, learned she was not his after all.
Only Cornejo's ex-girlfriend and the state still want the $US65,000 ($82,000) in back payments. "I never thought in my whole life I would have to defend myself of something that I am innocent of," he said.
Texas' family code, chapter 161, states that even if one is not the biological father, they still owe support payments that accrued before the paternity test proves otherwise. In Cornejo's case, that amounts to some $US65,000.
******

Hey Whitey, No need to apply. Or this isn't going to work out well. h/t ibguy
*****
If you're naked, stay home and don't become a Genius Award Winner.
*****
HIV cured? Tonight's Feel Good Story of The Day.
*****
Tonight's ONT has been brought to you by Contentment.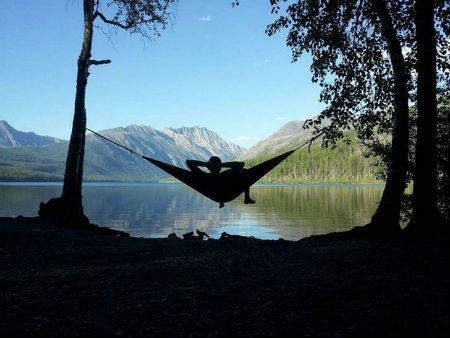 Notice: Posted with permisson by AceCorp, LLC. Microchip Free.

posted by Misanthropic Humanitarian at
10:05 PM
|
Access Comments