« Saturday Afternoon Chess/Open Thread (Featuring Dress Pr0n) 07-22-2017
|
Main
|
Overnight Open Thread (22 Jul 2017) »
July 22, 2017
Saturday Evening Movie Thread 07-22-2017 [Hosted By: TheJamesMadison]
Make 'em Laugh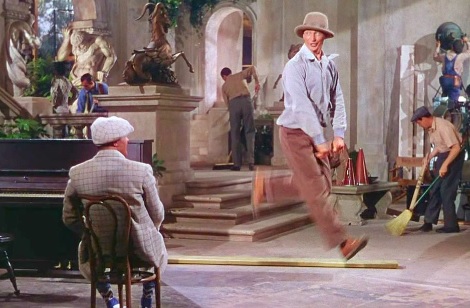 So, let's talk comedy.
I don't usually bring them up because I think that I view comedies very differently from most people. Where most people just want to laugh for 90 minutes (which is perfectly fine, by the way), I can't stop viewing movies through the prism of narrative. It's limiting and stupid, but I always pull back from a movie designed to make me laugh and my chief concern isn't "How much did I laugh?" but "How did that work as a movie?"
It's why I was lukewarm on The LEGO Batman Movie. Sure, it was funny as a collection of Batman jokes strung together, but I'm just not sure it worked that well as a movie. But, was it really supposed to be much more than a string of jokes about the history of the Caped Crusader?
So, let me provide three examples of comedies that I think work really well as movies first and comedies second.
Ghostbusters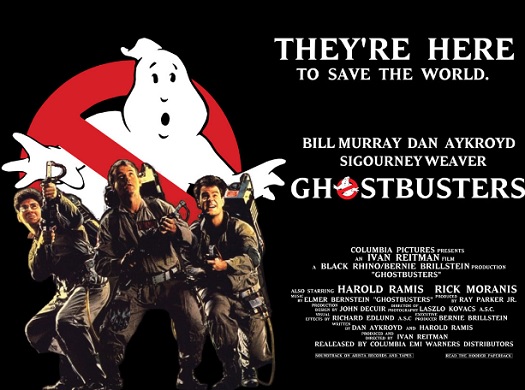 This is almost too easy. Of course Ghostbusters works as a movie. It's classic. But, what makes it work so well?
There's no one thing. There's so much that's good that you can't pin it down to one thing, but I do think that I can point to some specific elements that contribute to the movie's enduring appeal.
The movie itself works. It has solid characters. It has a plot. It doesn't dovetail into distractions for random jokes that may or may not land. Years after watching it for the first time, after every joke has been memorized and repeated ad nauseum, you can still sit down to that movie and be interested in Peter Venkman, Ray Stanz, and Egon. They're a fun trio who go on an adventure together.
There's rising action as the threat grows and eventually spins out of control. Our heroes must overcome a series of obstacles, each more difficult than the last (including the EPA, which is one step away from inter-dimensional super being of terror, apparently). They come together, work together, and accomplish their stated goal together. None of the jokes and humor distract from it.
It feels like an adventure movie written by very funny people.

Galaxy Quest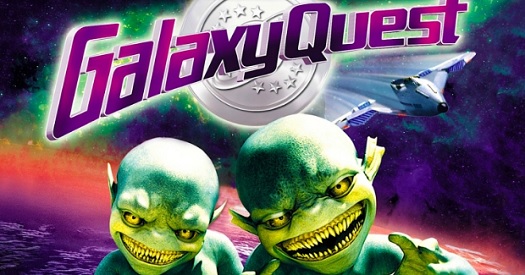 So well regarded by Star Trek fans that it was viewed as about halfway up the list of Star Trek films in terms of quality at a fan convention, Galaxy Quest captures the wonder and excitement of the fish out of water tale in a sci-fi setting pretty much perfectly. It's so funny that when I first saw the movie with my mother in theaters, she was nearly rolling in the aisle with laughter.
I think the movie can have that effect because the plight of the characters at the beginning is so well captured. When we meet the crew of the NSEA Protector, they are desperately clinging to their TV roles from decades before. It's implied that they simply can't get work doing anything else than showing up at fan conventions or opening electronics stores. They spend all day pretending to be space trekkers but actually lead very sad little lives. The one who embraces it most, Tim Allen, is the saddest at heart, and his façade is so fragile that it shatters at the smallest of resistances.
When suddenly given a chance to not only live out these little fantasies that they've been playing with in order to feed themselves, but to also suddenly become actual heroes, they jump at the prospect. They love feeling important and idealized by fans who know that they're these characters.
The scene where Tim Allen has to admit that he's been lying is shockingly effective as straight drama. Alan Rickman's pledge to a dying crewmate is amazingly emotional. When I watch the movie, I watch for those two scenes. I still laugh along with it, but it's those two scenes that make it all worthwhile.
It feels like a straight action/adventure film where a layer of very good comedy was added on top.

Airplane!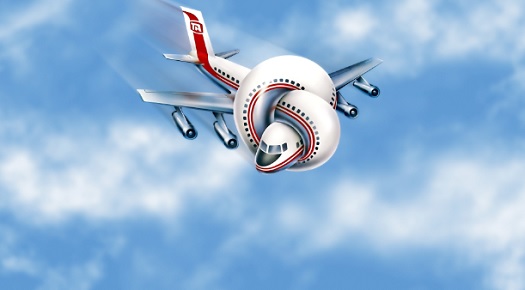 If narrative needs to come before jokes, then why do I love Airplane! so much?
2 reasons:
1) I'm a horrible hypocrite.
2) The narrative still works even though it's secondary to the string of jokes.
I think that this is where most modern parody films fail pretty consistently. They don't work as movies. They string together random jokes that don't go together very well, and think that referencing that one movie from a couple years ago that everyone liked ("Hey! It's Juno!") will make people laugh.
Go back to Airplane! and you'll see that it works very differently. Ted Stryker has an arc. It's a silly arc, but an arc nonetheless. His relationship with Elaine is built on the two of them overcoming obstacles to patch over their problems and reunite. There's a clear plot that the characters must work together to get through. It's silly, and makes silly work of the Airport movies, but it still basically functions.
And it's a perfect storm of funny jokes that don't over-rely on popular culture. There are some jokes that reference things like contemporary coffee ads and Jive talk, which isn't really a thing anymore. But, even though the base of those jokes are those outside references, the film still makes them work on their own. The coffee joke, for instance, comes up twice. The first time is a straight reference to the commercial ("Jim never has a second cup of coffee at home."), but the second time is a play on the first ("Jim never vomits at home.").
It feels like a scattershot comedy written by people who knew how to actually parody something specific.

So…
So that's just me. I overemphasize narrative in comedies.
What about you? Do you demand that your comedies work dramatically first? Or do you not give one whit about the dramatic elements of a comedy and just want a good laugh?

Movies of Today
Opening in Theaters:
Dunkirk
Valerian and the City of a Thousand Planets
Next in my Netflix Queue:
Love in the Afternoon
Movies I Saw This Week:
Metropia (Netflix Rating 2/5 | Quality Rating 1.5/4) "Plodding and not terribly engaging, but unique looking. So it's got that going for it." [Netflix DVD]
Kill Bill Vol. 1 (Netflix Rating 5/5 | Quality Rating 4/4) "Tarantino's shallowest movie, but also his most fun. Where Vol. 2 is the heart, Vol. 1 is the raging libido of the story." [Owned]
The Immigrant (Netflix Rating 5/5 | Quality Rating 3.5/4) "Classical filmmaking about sin, forgiveness, and survival." [Netflix Instant]
Claire's Knee (Netflix Rating 5/5 | Quality Rating 3.5/4) "A small and interesting moral tale that gains a surprising amount of emotional heft in its final act." [Netflix DVD]
Alice's Adventures in Wonderland (Netflix Rating 2/5 | Quality Rating 1.5/4) "Hideous creature costumes, forgettable songs, and a very closed visual feel make this a bit of a chore to sit through." [Amazon Prime]

Announcement
I will be appearing on Task Force Gryphon on KGRA Radio (kgraradio.com). A live broadcast on Sunday evenings, 7-9 PM EDT for its second hour.
If you want to hear my actual voice talk about movies, be sure to listen.

Contact
Email any suggestions or questions to thejamesmadison.aos at symbol gmail dot com.

posted by OregonMuse at
07:14 PM
|
Access Comments