« Tweetstorm
|
Main
|
Being Told Tesla Exists Because of Tax Breaks and Subsidies Drives Elon Musk Crazy (MJ) »
July 16, 2017
Food Thread: "What's in a name? that which we call a rose By any other name would smell as sweet"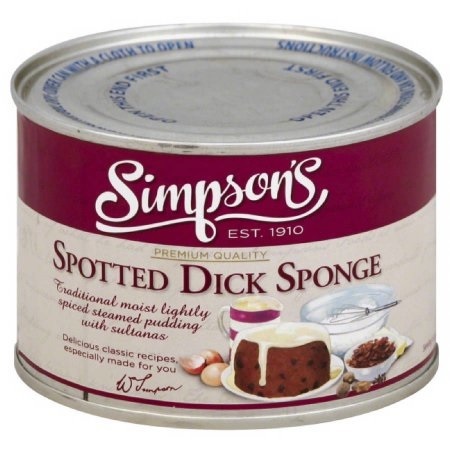 [Hat Tip: OregonMuse]
The idea of Spotted Dick is a good one (fat, fruit, sugar, flour), and I am sure that with another name I would have ordered it somewhere. But it's tough to get past that name!
What other foods are named poorly, or amusingly, or oddly?

******
Now that summer is in full swing, basil is no longer expensive and crappy. Pesto is one of the glories of cooking, but what to drink while you are making it?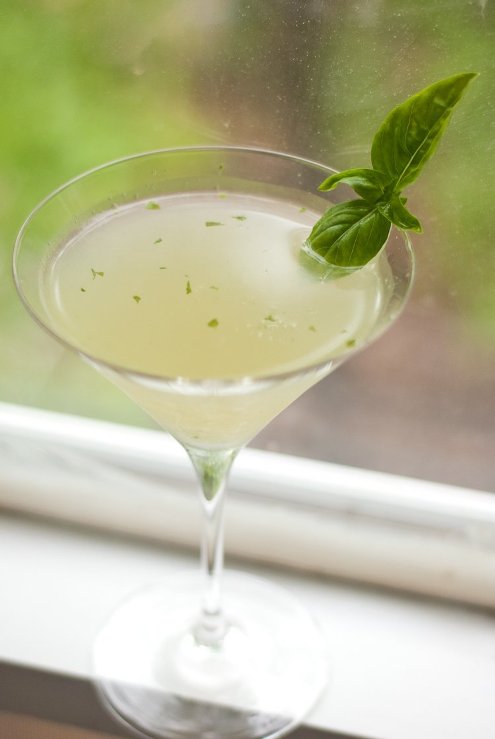 3 ounces gin

1 ounce lime juice

1/2 ounce simple syrup

4 basil leaves
Put everything in a shaker with ice, shake the hell out of it, pour it into a cocktail glass and garnish with a basil leaf.
I guess you can call it a basil gimlet. One of these days I think I'll try it with tonic...sort of a souped-up G&T.

******
Dad Cooks Dinner is one of my favorite cooking sites. Not because he is innovative or a great chef...he freely admits that he isn't. But everything is so relaxed and simple and fun. It's just cooking! Unfortunately the site got wonky for me, so it's tough to enjoy, but this recipe,
Jalapeno Cheeseburgers With Grilled Onions
looks like fun.
******
And speaking of summer, corn is finally ripe enough! Three minutes in boiling water, and it didn't even need butter or salt. Yum!
Tomatoes are another story. If anyone extolls the joys of "Jersey tomatoes" to you, point and laugh. Maybe in a bygone time, but not nowadays.
Those are the two summer foods that I most look forward to. Most of the rest of the summer stuff is good, but for me it's nothing ethereal.
Am I missing something special? What are your favorite summer foods?

******
There is a local fried chicken joint called
Chicken Supreme
that I just discovered, and damn, it is fantastic. It was started 40 years ago by a Greek immigrant who bought an existing restaurant and then began sacrificing regularly to Hestia, or whoever is the God of cooking (if there is one). Whatever he did, it worked.
The crust is unlike anything I have tried...almost as if there is cornmeal in it. Sort of a fine crunch without it being dry and grainy. Great stuff!

******
This is one of my standard dishes when I have absolutely no idea what to make and I need something to feed the brats or something quick for lunch or just to have more than a stick of celery and a ramekin of bacon fat in the refrigerator. It's good and hearty, and can be jazzed up with whatever else you have floating around.
Penne With Ham And Peas
1 pound penne rigate, cooked as directed
1/2 pound Ham, Deli or smoky Virginia ham 1/4 inch chunks
1/2 pound Frozen Peas
2/3 cup Parmesan cheese, grated
2/3 cup half and half
4 ounces shallots, sliced 1/8" thick
2 cloves Garlic, sliced paper-thin
1/4 teaspoon red pepper flakes
1 ounce olive oil
2 ounces Italian parsley, chopped
Salt
Black Pepper

Add olive oil to sauté pan on medium-high heat. Add ham cubes and sauté until they begin to brown, about three-five minutes.
Turn down flame to medium and add shallots, sauteing for a few minutes until shallots are translucent and beginning to brown.
Turn heat to low and add garlic and red pepper flakes, sautéeing for a few minutes until garlic softens.
Add penne to boiling water and cook as instructed for firm pasta (al dente).
Add peas to sauté pan and stir occasionally until warmed.
Add half & half to sauté pan and turn heat to medium until liquid bubbles and thickens, stirring occasionally.
Drain pasta, reserving one cup of the cooking water.
Add pasta and Parmesan cheese to sauté pan, tossing gently until coated.
Taste and correct seasoning.
Serve with a few grinds of fresh black pepper and a sprinkle of chopped parsley.

******
Food and cooking tips, extra Pappy van Winkle bourbon, fresh Morels and other goodies such as fresh-killed possum:
cbd dot aoshq at gmail dot com
******
&topic=world_news">

posted by CBD at
04:00 PM
|
Access Comments