« Game of Thrones Open Thread (MJ)
|
Main
|
Monday Morning News Dump (7/17/17) »
July 16, 2017
Sunday Overnight Open Thread (7/16/17) Sunday Kind of ONT Edition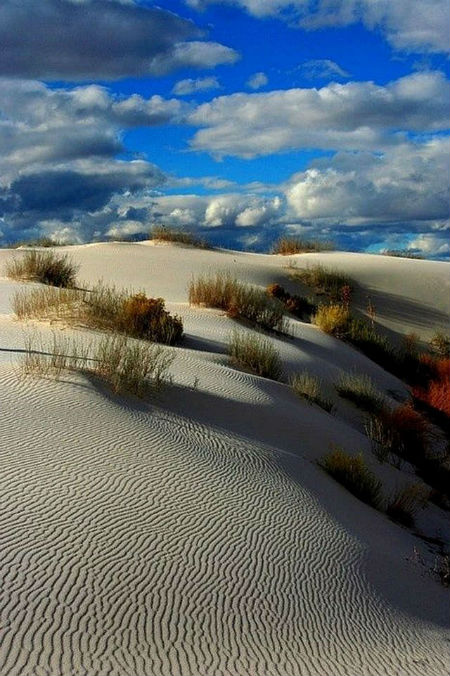 (Quite The Sunday Location)
*****
Quotes of The Day
Quote I

I never think of the future - it comes soon enough. Albert Einstein
Quote II

When in doubt, don't.Benjamin Franklin
Quote III

You have succeeded in life when all you really want is only what you really need.Vernon Howard
Quote IV

If you want to get laid, go to college. If you want an education, go to the library. Frank Zappa
Quote V

There is nothing so stable as change. Bob Dylan
*****
Hell hath no fury like a woman scorned. In this case Ann Coulter.

She's no shrinking violet.

What did Delta Airlines expect Ann Coulter to do when the airline summarily bumped her from a reserved "Comfort+'' seat that featured 3 inches of additional legroom?

The 6 ft. tall leggy blonde political commentator was none too pleased with how the incident was handled by the airline and immediately took to social media to let her 1.6 million followers know.

Coulter unleashed on Delta, and given the airline industry's recent history of poor customer service, it certainly didn't help matters. Either way, her effort drew plenty of attention online
Bet that was worth the price of admission.
*****
The Nanny State. By God it is international.

Inmates are staging riots over a new Government ban on smoking in prisons, which is seeing tobacco steadily phased out.
A ban on tobacco cigarettes is now being slowly introduced into prisons, with several jails already having banned them outright.
Others, meanwhile, are preparing to be completely smoke-free by September.
*****
Time stands still for no one. 18 tech products that didn't exist 10 years ago.
*****
The "Left", they don't care about quality. They don't care about accuracy. They only care about "diversity".

Academics and scholars must be mindful about using research done by only straight, white men, according to two scientists who argued that it oppresses diverse voices and bolsters the status of already privileged and established white male scholars.

Geographers Carrie Mott and Daniel Cockayne argued in a recent paper that doing so also perpetuates what they call "white heteromasculinism," which they defined as a "system of oppression" that benefits only those who are "white, male, able-bodied, economically privileged, heterosexual, and cisgendered." (Cisgendered describes people whose gender identity matches their birth sex.)
*****

10 Commandments not good enough for you? Then Sharia is for you?

If you think stoning women, forced child marriages, polygamy, killing gays and FGM are great ideas…
You are probably a useful idiot clueless Lib who babbles incessantly about "cultural diversity."
*****

ONT Commentary? I just can't without using every profane word I can think of.

Feminist Magazine Explains Why You Must Not Gender Your Pets

Progressives progress. Like the Geico commercials say, it's what they do. No matter how insane their ideology, they always find a way to progress still further into lunacy — even when no normal person would think it could be possible, as with the transgender agenda. Now they tell us that it is politically incorrect to assign genders to pets. From the feminist revolutionaries at Medusa Magazine:

Fucking retarded assholes
*****
Do you recall the names Paul Nungesser and Emma Sulkowicz? Emma made Paul's life hell. And Columbia University is paying for it.

Columbia "recognizes" that "Paul's remaining time at Columbia became very difficult for him"! That is as close to an apology and a confession as it gets.
*****

Life and death. Julius, baby giraffe passes on.

Perhaps the mom was pro-choice.

*****
The ONT Musical Interlude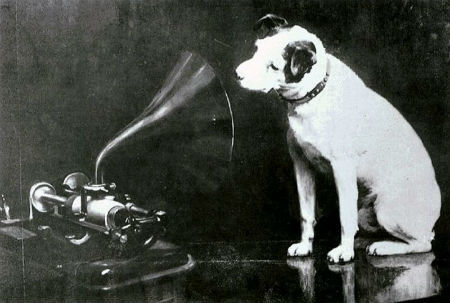 July 16, 1900, His Master's Voice, the logo of the Victor Recording Company and later RCA Victor, was registered with the US Patent Office. The logo shows the dog, Nipper, looking into the horn of a gramophone. via thisdayinmusic.com
*****
July 16, 2014, Blues guitarist Johnny Winter died at the age of 70 in Zurich, just days after playing at the Lovely Days Festival in Austria. Winter, who was instantly recognisable by his long white hair, worked with some of the greatest bluesmen, producing several albums for his childhood hero Muddy Waters - with whom he won a number of Grammys. via thisdayinmusic.com
*****
July 16, 1981, US singer-songwriter Harry Chapin, who had success in the 70s with 'Taxi', 'W-O-L-D' and a No. 1 'Cat's In The Cradle', was killed aged 38 suffering a cardiac arrest while driving on a New York expressway. His car was hit from behind by a tractor-trailer, causing the gas tank to explode. via thisdayinmusic.com
*****

Greg Guttfeld, brilliant.
*****

Automation. How many people will it displace from the work force? Why robots may not replace humans after all.

The researchers caution that it can be hard to estimate these aggregate results because, while automation may displace workers, directly lowering employment opportunities and wages, other industries might hire those laborers. Furthermore, there could be productivity gains that may wind up expanding employment opportunities in the very industries in which IRs are used.

The findings suggest that the impact of robots is distinct from, and only weakly correlated with, potentially confounding variables such as imports, offshoring, the decline of routine jobs (such as information processing), and other computer technology. The researchers also determined that their results, in areas that saw great increases in robot usage, were not due to a preexisting downward trend in employment or wages prior to 1990.
Whew, big sigh of relief here at The ONT.
*****

Location. Location. Location. Scotch.
*****

Who knew? Power causes brain damage.

A spate of recent articles corroborate what I already suspected, that holding elected office is the neurological equivalent of getting kicked in the head by a donkey.

"Subjects under the influence of power," Dacher Keltner, a professor at University of California, Berkeley found, "acted as if they had suffered a traumatic brain injury—becoming more impulsive, less risk-aware, and, crucially, less adept at seeing things from other people's point of view."

In other words, power turns people into sociopaths
*****

This "Genius" behavior will not be tolerated here. Genius Award Winner.
*****
Sometimes when you think all is lost, it isn't. Tonight's Feel Good Story of The Day.
*****

Tonight's ONT has been brought to you by Life.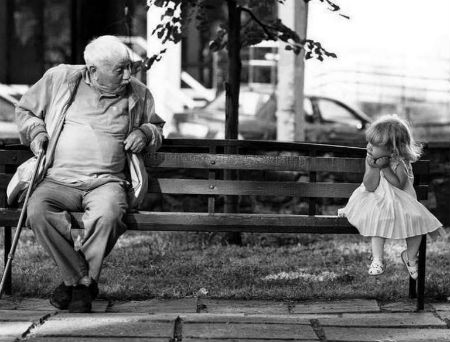 *****
Notice: Posted with permission by AceCorp, LLC. A proud sponsor of the "Get off my lawn" movement.
Weekly commenter stats 7-16-2017

Top 10 commenters:
1 [505 comments] 'Insomniac' [70.96 posts/day]
2 [451 comments] 'rickb223'
3 [429 comments] 'Christopher R Taylor'
4 [335 comments] 'Mr. Peebles'
5 [334 comments] 'Banana Splits Guy'
6 [326 comments] 'shibumi'
7 [299 comments] 'Deplorable Jay Guevara'
8 [284 comments] 'bicentennialguy'
9 [284 comments] 'Steve and Cold Bear'
10 [272 comments] 'SMFH'
Top 10 sockpuppeteers:
1 [57 names] 'Mike Hammer, etc., etc.' [8.01 unique names/day]
2 [49 names] 'Under Fire'
3 [45 names] 'Steve and Cold Bear'
4 [42 names] 'bicentennialguy'
5 [38 names] 'Bertram Cabot, Jr.'
6 [38 names] 'Duncanthrax'
7 [34 names] 'Rick in SK'
8 [31 names] 'Cicero (@cicero)'
9 [30 names] 'Slippery Slope Salesman'
10 [30 names] 'Blue Hen'

posted by Misanthropic Humanitarian at
10:08 PM
|
Access Comments