« News of Tremendous Consequence Which I Didn't Bother to Write About Until EOD
|
Main
|
The Morning Report 7/6/17 »
July 05, 2017
Wednesday Overnight Open Thread (7/5/17) Woot-Woot-Woot, It's The ONT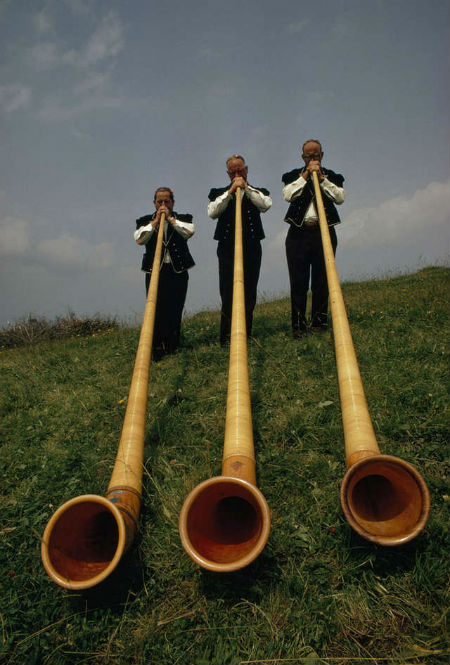 (Quite the fanfare for an ONT)
*****
Quotes of The Day
Quote I

"My country, right or wrong," is a thing that no patriot would think of saying except in a desperate case. It is like saying, "My mother, drunk or sober."G. K. Chesterton

Quote II

A positive attitude may not solve all your problems, but it will annoy enough people to make it worth the effort. Herm Albright

Quote III

The Democrats are the party that says government will make you smarter, taller, richer, and remove the crabgrass on your lawn. The Republicans are the party that says government doesn't work and then they get elected and prove it. P. J. O'Rourke
*****
Filed under the category of, You can't make this shit up.

You can't make this stuff up. In a news article, migrant hairstylist Mohammad Hussain Rashwani was hailed as a shining example of integration in Germany. Ten months later, which was just a few days ago, an article bore the headline "Herzberg: Syrian hairstylist slits boss's throat."

Yeah, it was Mohammad.
*****

What would you do to overcome trauma? Meet George Sarlo.

Deep in the Mexican jungle, in a village so remote it's only accessible by boat, 74-year-old venture capitalist George Sarlo waited to meet his father.

It was the fall of 2012, and Sarlo knew his quest seemed absurd. After all, his father had been dead for decades, and he had no connection to this region of rainforests and beaches and its indigenous peoples. As the financier watched a shaman prepare a ceremonial cup of bitter brown ayahuasca, he couldn't believe that he'd agreed to swallow this nauseating psychedelic brew for a second time
*****

Year after year, it's the same old shit. But not for the Feds.

The Consumer Product Safety Commission held its annual fireworks safety demonstration on the national mall last Tuesday, where the federal agency blows up dummies and warns of the dangers of sparklers.

The government's tips this year include: Do not put bottle rockets on top of your head or look directly over a mortar shell. Little girls should also not light their friends' dresses on fire with a sparkler.
*****

Behind every bad man is a bad woman.
*****

Tell him about his Father. Olympic foes, WWII foes, yet friends.

I am here, Jesse, where it seems there is only the dry sand and the wet blood. I do not fear so much for myself, my friend Jesse, I fear for my woman who is home, and my young son Karl, who has never really known his father.

My heart tells me, if I be honest with you, that this is the last letter I shall ever write. If it is so, I ask you something. It is a something so very important to me. It is you go to Germany when this war done, someday find my Karl, and tell him about his father. Tell him, Jesse, what times were like when we not separated by war. I am saying—tell him how things can be between men on this earth.
*****

July 5, 1946 The bikini is invented.

On July 5, 1946, French designer Louis Reard unveils a daring two-piece swimsuit at the Piscine Molitor, a popular swimming pool in Paris. Parisian showgirl Micheline Bernardini modeled the new fashion, which Reard dubbed "bikini," inspired by a news-making U.S. atomic test that took place off the Bikini Atoll in the Pacific Ocean earlier that week.
*****
The ONT Musical Interlude
July 5, 1943, Born on this day, Robbie Robertson, guitar, vocals, The Band, (1969 US No.25 single 'Up On Cripple Creek', 1970 UK No.16 single 'Rag Mama Rag'). Solo, (1988 UK No.15 single 'Somewhere Down The Crazy River'). via thisdayinmusic.com
July 5, 1986, Janet Jackson started a two-week run at No.1 on the US album chart with 'Control'. The album featured the hit singles: 'What Have You Done for Me Lately', 'Nasty', 'Control', 'When I Think of You', and 'Let's Wait Awhile'. via thisdayinmusic.com
*****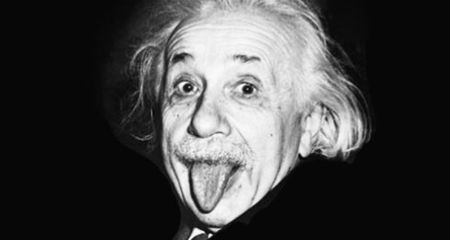 The story behind this famous photo of Albert Einstein.
*****
Paul Joseph Watson's view on the Trump promoting violence thingy.
All of the folks outraged by President Trump, where were they then? Wonder if CNN kicked in anything for this? Maybe the stellar detectives reporters at CNN will look into it.
*****
Words have meanings. 10 words the left have ruined forever.

As the cultural war rages on, the hypocritical left have managed to remain consistent on one thing: overusing their grab bag of buzzwords to the point these words have no internal meaning.

In actuality, leftist buzzwords are defined by their external effect—the emotional pitch in which they are expressed. In other words, the more passionate and angry one sounds uttering these words, the more correct they are assumed to be. For years, the media and popular culture have given the left carte blanche to employ this tactic.
*****

Fashion trends. WTF? Just, WTF??
*****
Urban becomes rural. Drew Hastings.
*****
The weird art of German artist Joseph Beuys, I like America and America likes me.

In 1974, German artist Joseph Beuys arrived in America for the first time. Upon landing at the airport, he was transported by ambulance directly to the Rene Block Gallery in New York City. He emerged from the ambulance wrapped in a grey felt blanket and was then placed in a room with a wild coyote where he spent the next three days
*****

Everything you wanted to know about fireflies but were afraid to ask.

When most of us think of fireflies (or lightning bugs, as we call them in the North), we picture yellow and green-flashing orbs against a darkening summer sky. But the truth is, there's an astonishing amount of diversity among these bioluminescent beetles. Over 2,000 species of lightning bug sparkle and flicker on this Earth, with more than 125 species living in the United States. And each one speaks its own language.
*****

It's about Goddamned time that this cultural appropriation shit came to an end. Hawaii themed restaurant forced to close.

A Hawaii-themed restaurant owner in Oregon was forced to close down following accusations of cultural appropriation.

Cloud Davidson opened The Hapuna Kahuna Tiki Bar & Kitchen on June 22. He was forced to shut it down just weeks later.

"I unintentionally made a mistake and I'm very sorry," Davidson told The Corvallis Gazette-Times on Friday.
*****

Celine Dion must be looking for some bucks.

The singer of Titanic's iconic 'My heart will go on' has stripped bare in between outfits for a Vogue magazine photo shoot.

The 49-year-old has divided fans after posing nude for a photograph.

Appearing to be unedited, she is pictured seated on a chair resting her left hand on her cheek, with smokey eye makeup drawing attention to her soft gaze towards the lens.
*****

The joys of single payer health insurance. The parents of Charlie Gard share moving photos.
*****

Life in the fast lane. Not.Genius Award Winner.
*****

Self-defense, Tonight's Feel Good Story of The Day.

More self defense, taxpayers saved big bucks. A second Feel Good Story of The Day.
*****

Tonight's ONT has been brought to you by your Friendly Bartender.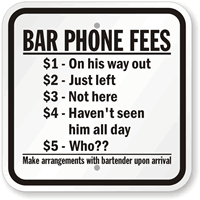 Notice: Posted with permission by AceCorp, LLC. Nutrition Facts: None.

posted by Misanthropic Humanitarian at
10:03 PM
|
Access Comments