« The Fringe Left Is Perpetrating Violence, While the "Respectable" Left Justifies Violence, Excuses It, and Promotes It
|
Main
|
The Morning Report 6/16/17 »
June 15, 2017
Thursday Night Ont - To The Pain Edition
This is not going to be much of an ONT. I've had a badly abscessed tooth all week. I haven't been getting much sleep. This morning I was supposed to have a root canal to fix it all, but then the dentist decided that he wanted to arbitrarily charge me an extra $400 and I said forget it. I've started anti-biotics to knock it down, I'll get it fixed in a week or two, but I've done exactly jack and shit today and I don't think the ONT is going to be much different. Why do I do it? Because it's my job and I'm a goddamn hero, that's why.
Hero

Nah, I'm not a hero. You know who is? This guy:
Miracle as a baby dropped from the tenth floor of blazing tower block is CAUGHT by a man
Pretty amazing, the title says it all.
[Joke]Unfortunately for the baby that man was Billy "White Shoes" Johnson. [/joke]

Cute
Dog teaching a baby how to jump.

Irony
My America
Cool cops buy air conditioner for elderly man in need

95 year old WWII vet. Texas heatwave. His AC breaks down and he calls the cops because he doesn't know what else to do. Cops come, assess the situation, and head out to Home Depot to buy an AC unit. Home Depot employees pitch in $150. Story makes news, local HVAC contractor hears the story, shows up and fixes the vet's AC for free.
Yea, that's the way America is supposed to work, and does, if we only let it.

Oh God! Oh God!

Having sex makes men more likely to believe in God, new research says
Well, that explains Richard Dawkins anyway.
The Mummy Strikes!
Dinosaur 'Mummy' Unveiled With Skin And Guts Intact
You can't even see its bones, yet scientists are hailing it as perhaps the best-preserved dinosaur specimen ever unearthed. That's because, 110 million years later, those bones remain covered by the creature's intact skin and armor.
Indeed, the Royal Tyrrell Museum of Palaeontology in Alberta, Canada recently unveiled a dinosaur so well-preserved that many have taken to calling it not a fossil, but an honest-to-goodness "dinosaur mummy."
With the creature's skin, armor, and even some of its guts intact, researchers are astounded at its nearly unprecedented level of preservation.
I've been to the Royal Tyrrell Museum, it's quite a place. I'll be in Alberta end of the month, but my time is closely planned, I don't know if I'll get over to see it. Pity, it looks interesting AF.
Google
Looks like they have feudalism in its Beta testing phase.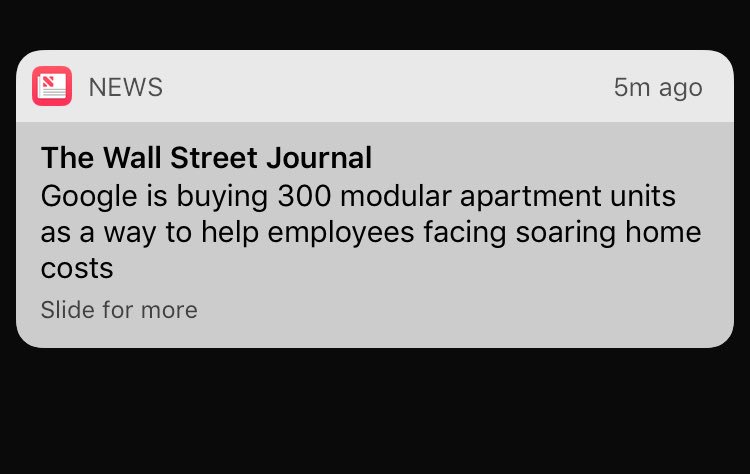 Faster, Please
Heroin Vaccine May Revolutionize Addiction Treatment
It'll be pretty amazing if this works, and likely a whole new world of addiction treatment.

The Beating of That Hideous Heart
From 1953. Very well done. More about the short here.
I tell you, the throbbing of this hideous tooth may well drive me mad, but I'm not mad. Could a madman compose an ONT such as this?

The Kids Aren't Alright
Corbyn, Sanders, Melanchon Show The Kids Aren't All Right
C.S. Lewis has a quote for the situation. C.S. Lewis has a quote for most situations:
Such is the tragi-comedy of our situation – – we continue to clamour for those very qualities we are rendering impossible. You can hardly open a periodical without coming across the statement that what our civilization needs is more 'drive,' or dynamism, or self-sacrifice, or 'creativity.' in a sort of ghastly simplicity we remove the organ and demand the function. We make men without chests and expect of them virtue and enterprise. We laugh at honour and are shocked to find traitors in our midst. We castrate and bid the geldings be fruitful.

That's about all I've got in me tonight, sorry. I'm going to crawl back into my tattered bed of pain and watch the minute hand chase the hour hand around the clock. Tonight's ONT brought to you a lucky fool and a fridge full of dynamite:

The Yahoo Group never brushes its teeth.

posted by WeirdDave at
09:38 PM
|
Access Comments