« Left Wing Film Critic Calls Gal Gadot a "Superbabe;" Left Wing SJWs Freak Out; Right Wing Scolds Join In on the Freak-Out
|
Main
|
The Morning Report 6/7/17 »
June 06, 2017
Tuesday Overnight Open Thread (6/6/17)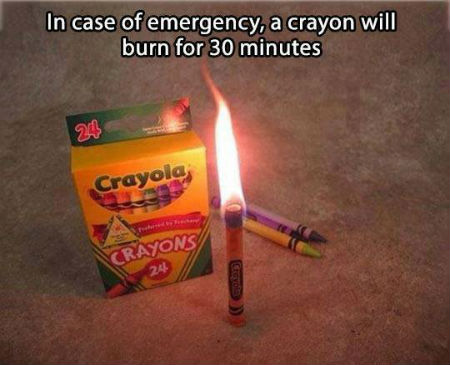 (Yes, it has been one of those days weeks.)
Quotes of The Day

Quote I

Mr. President, every day we are having a gun debate because every day 90 people in our country die from gun violence. Many of them are kids. Gabrielle Giffords (Former Congresswoman D-AZ)
She can't/won't let it go.
Quote II

"The use of terror under this doctrine [Targhib wal tarhib, "luring and terrorizing"] is a legitimate sharia obligation." — Salman Al Awda, Mainstream Muslim sheikh, on the Al Jazeera television show "Sharia and Life".

How's that Co-Exist bumper sticker working out for you?

Quote III

America will never be destroyed from the outside. If we falter and lose our freedoms, it will be because we destroyed ourselves. Abraham Lincoln
*****

Muslim extremists have ripped the Global Climate news from the headlines. So here are some items on the DJT and Paris Climate Accord.

Top 10 14 List of Dumbest things said about President Trump pulling out of the Paris Fiasco.

12. Dan Rather, whose reputation for truth-telling is second to practically everyone, presumed to be able to read the president's mind, telling MSNBC's Lawrence O'Donnell that Trump is "mad, he has some rage, he's scared" and "he's lashing out in anger" toward Europeans. Again, Trump never said he was mad; this is simply Rather presuming to be able to read Trump's mind. Worse, Rather said the decision to leave the Paris deal shows Trump is the most "psychologically troubled ... since at least Richard Nixon."

That's rich coming from an ambush artist who lies like a rug.

Steven Crowder explains the Paris Agreement Scam.
Steven Crowder not scientific enough for you. Moar science and the Paris Agreeent
Are you an agitator? If so, send these charts to your "The Sky is Falling/Global Warming" friends and acquaintances. 80 charts that show global warming falsehoods. I believe I'll be sending this out to a few folks I know.
*****

Moar Science. There is a problem in academic publishing. (NSFW)

There are a lot of issues in academia and the peer review process. One of which is that there is no incentive to perform studies to show reproducibility of the original study. Reproducibility simply means that the results of the study, in an unbiased environment following the same set of standards of the original experiment, the results can be replicated. In an article published in Nature last year, over half of scientists couldn't meet the standards of reproducibility in attempting to replicate their own experiments, and about 70% of scientists couldn't reproduce experiments of their peers.
*****
Atheism as viewed by a non-believer.

theists will argue that atheism is the opposite of religious belief, but that's what is called a gratuitous assertion. The atheist believes there is no superior being. They have no proof of this as there can be no proof. In that regard, atheism is illogical as it is something that can never be proved. Christianity, in contrast, can be proved. Christ could show up and confirm the tenets of the faith. The same is true of Islam or Judaism. In other words, even though there is no proof now, there could be proof. That's not possible with atheism.
*****

On this day in history, Bobby Kennedy is shot by a Lutheran named John Johnson. Guess again, a Palestinian named Sirhan Sirhan.
*****
*****

British Police name 2 terror suspects James Smith and Robert Brown Just kidding. Try Khuram Shazad Butt and Rachid Redouane.

London Metropolitan Police have identified two of the three attackers involved in Saturday's violent rampage on and around London Bridge, releasing photos of Khuram Shazad Butt and Rachid Redouane and asking the public for help in tracing their movements.

Police shot and killed the three attackers within eight minutes of the initial emergency call about the attack that killed at least seven people. Detectives are still working to identify the third attacker.
*****
Controversial? Harvard revokes acceptances. Was Harvard right or wrong?

Harvard rescinded admissions offers to at least 10 prospective students in April who were part of a private Facebook messaging group called "Harvard memes for horny bourgeois teens."

The students in the group exchanged obscene images and memes "mocking sexual assault, the Holocaust, and the deaths of children," according to The Harvard Crimson.
Silly yutes. They should have shot a George W. Bush target and cut off Donald Trump's head and put a crucifix in urine. All would have been good then.
*****
Everything you wanted to know about Nutella but were afraid to ask.
Quite frankly, The ONT opines anything with hazelnut in it is crap.
*****
India had an estimated population of 1.3 billion people in 2011. It was estimated that 10% of the population had automobiles. India is committed to selling only electric cars by 2030.

The Tesla and SpaceX CEO tweeted an article posted by the World Economic Forum about India's recent commitment to sell only electric cars in 13 years or sooner.

Musk also noted, "It is already the largest market for solar power", to highlight two separate efforts by India as it takes the fight against carbon emissions seriously.
Perhaps Musk ought to compete in the free market without government subsidies.
*****
Recently The ONT discussed our friends to the north, Canada and their transgender bullshit trip down the rabbit hole. It continues to get worse in Canada.

A Canadian province has passed a law that gives rights to the government to take away children from families that don't accept their kid's chosen "gender identity" or "gender expression".

The Supporting Children, Youth and Families Act of 2017, also know as Bill 89, was passed in Ontario by a vote of 63 to 23, The Christian Times reported.
No, government doesn't know what is better for your children that the parents. This is a slippery slope. Today transgender, what's next religion? Political views?
*****

The ONT has decided that tits on a bull are more important than the GOP Senate. 2017 is not an election year, while 2018 is. Sure, you'll repeal Obamacare next year.

Sen. Lindsey Graham, R-S.C., echoed other Republicans Monday in saying that a bill to repeal and replace Obamacare would not come this year.

"I don't think we can put it together among ourselves. I've always believed let Obamacare collapse ... that has always been my preferred route," he told reporters.
The ONT doesn't see collapse, the GOP will salvage it.
*****

Can we blame the left for this? The dark side of anonymous comments. The Guardian takes a gander at online harassment.
*****
The ONT Musical Interlude
June 6, 1965, The Rolling Stones released the single '(I Can't Get No) Satisfaction' in the US, which went on to give the band their first No.1. In the UK, (where it was released in August 1966), the song initially played only on pirate radio stations because its lyrics were considered too sexually suggestive. via thisdayinmusic.com
June 6, 1960, Born on this day, Steve Vai, American guitarist, composer, singer, songwriter, and producer, Frank Zappa, David Lee Roth, Whitesnake, Mary J. Blige, Spinal Tap, and Ozzy Osbourne. via thisdayinmusic.com
>
June 6, 2006, Billy Preston died of kidney failure. The Grammy-winning keyboard player collaborated with some of the greatest names in the music industry, including The Beatles, the Rolling Stones, Nat King Cole, Little Richard, Ray Charles, George Harrison, Elton John, Eric Clapton and Bob Dylan. via thisdayinmusic.com
*****
Isn't smoking dope suppose to give you the munchies not the hackies? Genius Award Winner.
*****
Creative father. Tonight's Feel Good Story of The Day.
*****
Tonight's ONT has been brought to you by Obsessive Compulsive Supervisory Skills.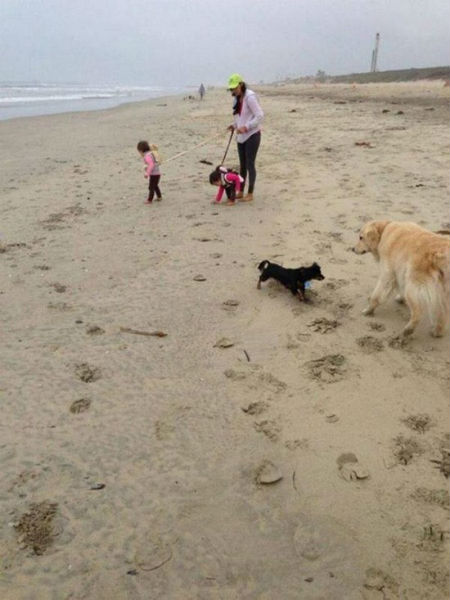 Notice: Posted with permission by AceCorp, LLC. Caution: This is not a safety protective device. Use with extreme caution. Or not. It's your decision.

posted by Misanthropic Humanitarian at
10:00 PM
|
Access Comments