« Hollywood Blues: Worst Memorial Day for Box Office; Reviews Are Apparently to Blame
|
Main
|
The Morning Report 6/1/17 »
May 31, 2017
Wednesday Overnight Open Thread (5/31/17)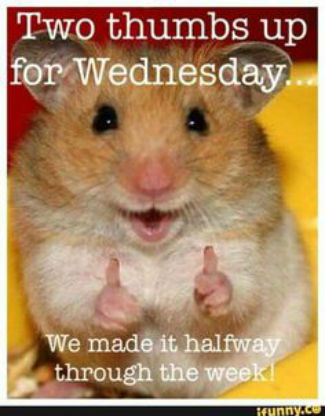 (Obviously not one of our hamsters)
Quotes of The Day
Quote I

Every man's life is a fairy tale written by God's fingers. Hans Christian Andersen
Quote II

There are always new places to go fishing. For any fisherman, there's always a new place, always a new horizon. Jack Nicklaus
Quote III

I'm not in the leftist controlled Rock and Roll Hall of Fame because of my political views, primarily my lifelong militant support of the NRA, the Second Amendment, and my belief that the only good bad guy is a dead bad guy. Ted Nugent
*****
Three professors at a prestigious divinity school recently gathered around a table for a panel discussion. Their topic is perennially popular, especially in springtime: What exactly happened on that first Easter? Two of the professors were New Testament scholars, the third a patristics expert. When New Testament scholars agreed on the improbability of some of the details of the synoptic accounts, the third demurred: "I'm not a New Testament scholar, so I believe lots more than they do."
*****

SCOTUS issues precedent setting consumer right's decision.

Score one for the little guys. In a precedent-setting decision handed down this morning, the U.S. Supreme Court ruled that a company's patent rights are forfeited once they sell an item to a consumer under the "first sale" doctrine. This idea was central to Impression Products, Inc. v Lexmark Int'l, Inc. and is a major blow to companies that sell their printers for (relatively) low prices and then recoup any losses on the sale of expensive ink and toner cartridges.

Inexpensive toner cartridges and medicines big winner with decision.
*****
The ONT wonders why they are called 'Dumb Bitches'? Feminists sue regarding hurt feelings.

A feminist student group at the University of Mary Washington has filed a Title IX lawsuit against the institution for failing to protect them from mean comments on the internet.
Feminists United, a student group at the University of Mary Washington, has claimed in a recently filed lawsuit that the administration failed to protect them from posts made on the anonymous social media app, Yik Yak.
*****
Our friends to the north continue to slide down the Transgender rabbit hole.

Pronouns might seem like a small price to pay for greater consensus. They aren't. The removal of pronoun protection will kneecap the Bill. Here's why.


The anti-pronoun outcry centres on gender-neutral pronouns, used by the few transgender people who do not identify as men or women. Accommodating a gender-neutral pronoun user commonly means saying "they" instead of she or he. Very rarely does this mean saying a "neo-pronoun" like ze/hir. In their lifetime, the average Canadian will encounter no one who uses a neo-pronoun. However, the ludicrous spectre of every transgender person using a different pronoun has been wielded like a baseball bat by many C-16 opponents.
*****

Trees, a renewable resource. Want to save more? Install bidets.


This TreeHugger is a big fan of bidets (and I really like my Toto). Now Scientific American looks at the issue, when a reader asks "Wouldn't a return to installing bidets in bathrooms at home go a long way toward cutting disposable tissue use and saving forests?"
*****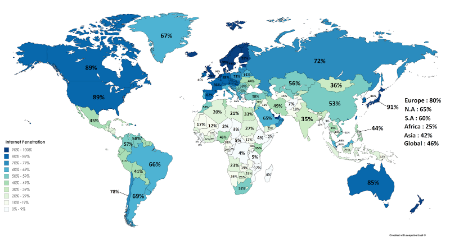 Who has access to the internet?
*****

For a dirt poor "state" the sure spend a boat load of cash on terrorists and criminals.

The Palestinian Authority has paid out some NIS 4 billion—or $1.12 billion—over the past four years to terrorists and the families of terrorists who were killed while carrying out terror attacks. Anyone who has sat in prison for more than 30 years gets NIS 12,000 ($3,360) per month, nearly 10 times the average salary the PA pays employees. The Palestinians' own budgetary documents clearly state that these payments to the Terrorists are salaries and not welfare payments. When terrorists are released, they get a grant and are promised a job at the Palestinian Authority. They also receive a military rank that's determined according to the number of years they've served in jail.
*****
Once again, Paul Joseph Watson is spot on. This time his target is Katie Perry.
*****
The ONT Musical Interlude
May 31, 1961, Chuck Berry opened 'Berry Park', an amusement complex near St Louis. The park had its own zoo, golf course and ferris wheel. via thisdayinmusic.com
May 31, 1986, Peter Gabriel scored his second solo UK No.1 album with 'So' featuring the singles 'Sledgehammer' and a duet with Kate Bush 'Don't Give Up'. via thisdayinmusic.com
*****
Republicans and elections don't have consequences. Mark Styen.
*****

Chipotle Restaurant with more troubles.

If you ate at Chipotle between March 24 and April 18, it's time to check your credit-card statement for anything weird. The chain first acknowledged that hackers had stolen customers' personal data in an earnings report on April 25, telling investors it was investigating "unauthorized activity on the network that supports payment processing." In a blog post, the company says that investigation has now concluded, and when asked to characterize the scale of the attack, spokesperson Chris Arnold told CNN that "most, but not all restaurants may have been involved."
*****
My kind of smart phone case. How about you?

Mokase is the world's first smartphone case that also serves users a warm shot of espresso whenever and wherever they want. It's aimed at people who are always on the go, whose hectic lifestyle prevents them from stopping by a coffee shop or even a vending machine for a dose of caffeine.

Smart K, the Italian company that came up with the concept for Mokase, claims that they were looking for a way to make coffee available anywhere, and pairing it with the smartphone just made the most sense. "We thought, 'how to make it always available? Why not join it to a gadget that is already a piece of our lifetime?' the smartphone is the answer," Smart K stated in a press release.
Price wise not too shocking.
*****

Nothing to see here. Move along. Legal voters in VA are being disenfranchised.

A public interest law firm has discovered thousands of noncitizens were quietly removed from Virginia voter rolls and that a number of the removed individuals had been voting since the 1980s.
*****

Grasshopper. Kung Fu, helicopter and a penis.

A kung fu master who dragged seven cars with his penis has become a new world record holder - by towing a helicopter even further with his manhood .

Several hundred people as well as official adjudicators watched as Ye Hongwei, who goes by the stage name "Ye Wei", towed the heavy military helicopter with a rope tied around his genitals.
*****

The hardest colleges to get into state by state.

So they get into the college they wanted to. They graduate, what states do they flee? Top 10 states college grads depart from.
*****

Check out the phone number or become a Genius Award Winner.
*****

Quite the kid. The Feel Good Story of The Day.
*****

The ONT has been brought to you by Carpooling.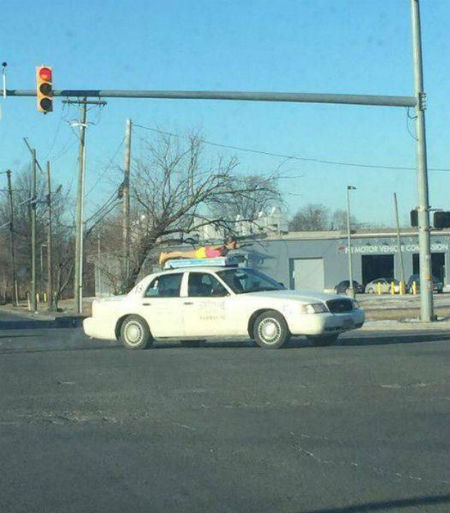 Notice: Posted with permission by AceCorp, LLC. 4 out of 5 physicians prefer cash.

***Friendly Reminder***
No threats of violence against anyone at anytime
No personal attacks on fellow commenters

posted by Misanthropic Humanitarian at
10:01 PM
|
Access Comments