« The Magnificient Butthurt of #NeverTrump D*bag Bret Stephens
|
Main
|
The Morning Report, 5/29/17 »
May 28, 2017
Overnight Open Thread 5/28/17 (tmi3rd)
Good evening, Morons and Moronettes, and welcome to tonight's ONT. I'm tmi3rd, and I'm enjoying my last summer break ever after my first year of medical school.

Veteran Morons and Moronettes will remember me from prior ONTs and weather threads. If you're unfamiliar with me, I've been around quite a while, but real life has moved me out of the blogging business for the most part.

Anyway, thank you for the opportunity to entertain you, and let's begin! More below the fold...
Memorial Day

By the time this post goes up, it'll be approaching midnight on the East Coast, so a couple of thoughts on Memorial Day...

I've quietly observed a number of my friends who have done multiple combat tours across the services on Memorial Day for the past few years. The words I'd use to describe them are quiet and reflective. The stories they've told me haven't gone into much detail, but it's quite clear what their fallen brothers mean to them. It's even more clear when the fallen brother saved someone else's life what it all means.

My family are primarily Navy, but my great uncle went ashore with the Canadian 3rd Infantry Division on D-Day. He took a round in the rear end for his trouble, but he survived where many of his brothers did not. He spoke very little of it in the decades I knew him (he passed away a few years back).

What speaks to me as a civilian is the sacrifices that my friends, both American and Canadian, have made for our great nations. When I watch my veteran friends with my children, and how much these warriors dote upon my children, it reminds me of the debt of honor I feel towards these warriors. It will be a true labor of love for me to attend to these warriors in their time of need, and I pray only to be worthy of the opportunity.

If you're reading these words this evening, and the sadness is hitting you as you remember your brothers-in-arms, there is an ear and a shoulder waiting for you. You can find me on Twitter, and please know that I, along with my colleagues in the field, are around for you if you need us. It's the very least we can do.

For the fallen, I raise my glass and pray that God Almighty cradles you in the palm of His hand for all eternity. Rest in peace, and may a grateful nation be worthy of your unconditional love.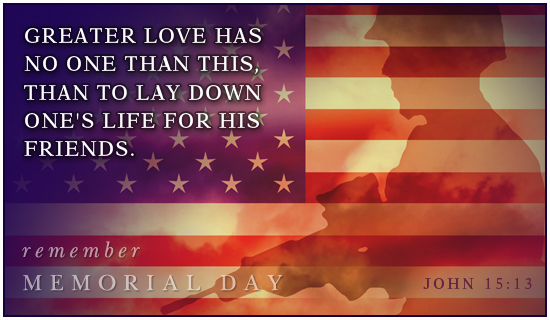 Tonight's musical selections...

Tonight's theme is "Great Songs Overshadowed By Not-So-Great Movies".

The first offering is from 707, the title track to the execrable movie Megaforce (1982). Now, I LOVED Megaforce as a kid, but let's not kid each other- it's a pretty bad movie. Barry Bostwick played our hero Ace Hunter, the late Persis Khambatta as his obligatory love interest, and so forth.

It is quite frankly worth sitting through 90 minutes of movie so bad that it makes your average Junk Clod Von Dumb dialogue come across like Ronald Reagan's prime oratory just to get to this song in the closing credits:

The second and third offerings are from a Canadian act known as Kick Axe, but known on the original Transformers: The Movie (1986) soundtrack as Spectre General.

I've had the good fortune of playing both these next two tunes live as encores, and been astonished as the remaining audience quite literally rushed forward to listen. They are "Nothing's Gonna Stand In Our Way" and "Hunger".

The soundtrack features Stan Bush (whom you'll know from various Van Damme movies), Vince DiCola (famous for the Rocky IV soundtrack and Staying Alive, and Lion, but these are unquestionably the two takeaway tracks from this soundtrack. One is the movie poster, and the second is my personal favorite, where they set footage from Street Fighter X Tekken against it.

Any suggestions? Throw 'em in the comments, by all means.

It's the most wonderful time of the year...

Longtime Morons and Moronettes will recall that Drew M. and I are big hockey guys. I played two years of college hockey, and worked as an official in minor-league hockey for nearly a decade. Not hailing from an NHL market, I adopted the Nashville Predators as my team when my wife and I moved there a decade ago (we've since moved on). This is the first time a team that I have an emotional attachment has played for the Stanley Cup.

The Pittsburgh Penguins, who are the defending Stanley Cup champions, boast the best 1-2 punch in the league at center with Sidney Crosby and Evgeni Malkin. Both their goaltenders have won Stanley Cups with Pittsburgh, and even though their defensive corps have been decimated by injuries, they've shown remarkable resiliency in these playoffs.

My Predators, on the other hand, have probably the best defensive corps in the league (four of their six defensemen would be No. 1 defensemen on almost any other team in the league), and goaltender Pekka Rinne has been stellar in their playoff run. They have some very capable forwards in Viktor Arvidsson, Filip Forsberg, and former Penguin James Neal. On the celebrity front, team captain Mike Fisher is married to country music star Carrie Underwood.

It should be a hell of a series, and if the Pens' last two series are any indication, it'll go seven games.

Wrapping up...

I thought about goofing with this a bit more, but on the eve of Memorial Day, I figured it might be better to stick with that theme, and tie it in with hockey. The Montreal Canadiens quote "In Flanders Field" (the World War I poem) in their locker room...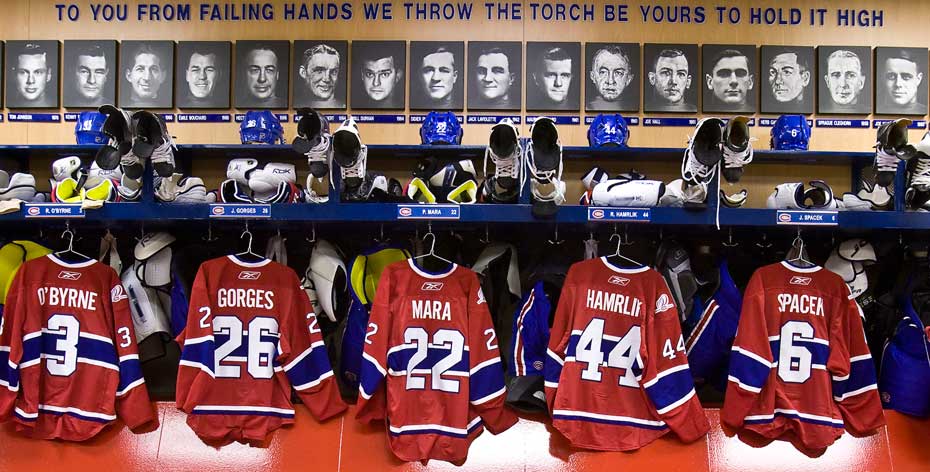 ...and so it seems only right to put the whole thing in tonight's thread.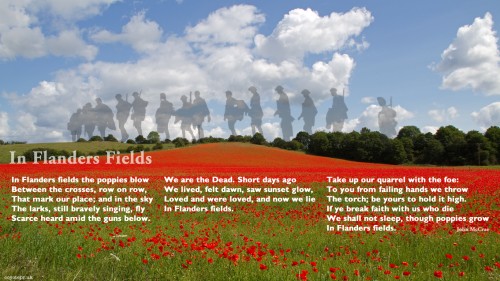 So once again- to all who have worn the uniform, my thanks to you. For all who have given their lives in the service of our great nation, we are in debt to you. May we as a nation strive to ever be worthy of the love you have shown us.

That's what I've got for tonight- if you need to get a hold of me, come find me on Twitter, and y'all play nice... I've got to get up in the morning, so I won't be around terribly late monitoring the thread.

Thanks for reading!

-tmi3rd

PS- via Maetenloch-
Top 10 commenters:
1 [498 comments] 'Insomniac, Lord Hurlingbone, Earl of Melancholy' [69.98 posts/day]
2 [493 comments] 'yankeefifth'
3 [374 comments] 'Steve and Cold Bear'
4 [373 comments] 'Tammy al-Thor'
5 [334 comments] 'Deplorable Jay Guevara'
6 [311 comments] 'Your Decidedly Devious Uncle Palpatine. Glory to Kekistan! No Longer Accepting Harem Applicants'
7 [290 comments] 'TheQuietMan'
8 [285 comments] 'logprof'
9 [284 comments] 'shibumi'
10 [264 comments] 'Lizzy'

Top 10 sockpuppeteers:
1 [81 names] 'Steve and Cold Bear' [11.38 unique names/day]
2 [65 names] 'Duncanthrax'
3 [41 names] 'The Political Hat'
4 [40 names] 'Insomniac, Lord Hurlingbone, Earl of Melancholy'
5 [39 names] 'Caleb Joshua Pine'
6 [38 names] 'Bertram Cabot, Jr.'
7 [31 names] 'Count de Monet'
8 [31 names] 'Adirondack Patriot'
9 [29 names] 'Notorious BFD'
10 [25 names] 'andycanuck'

posted by Open Blogger at
11:00 PM
|
Access Comments