« Sunday Morning Book Thread 05-28-2017
|
Main
|
The Magnificient Butthurt of #NeverTrump D*bag Bret Stephens »
May 28, 2017
Food Thread: Memorial Day Edition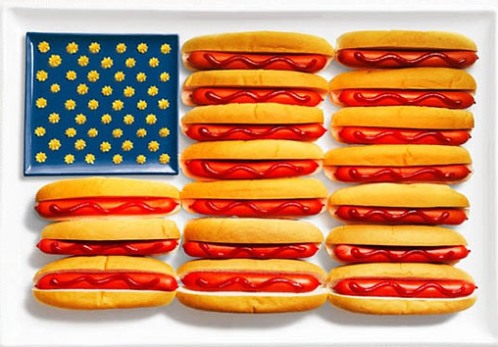 There's not much going on in the kitchens at Chez Dildo, so some links and complaints and general whining is going to be the dish of the day.

******
So....don't judge me, but I bought cookies. In a store. In fact, I bought two bags, because they were "two bags for the price of one," and I am nothing if not frugal. And stupid. Because they were...okay. I could have made a much better cookie for about the same cost and 20 minutes more time.
Admit it, you buy cookies sometimes. Maybe not often, but it happens.
Ignoring Oreos, because those are a fine cookie and nothing to be mocked for...what's your go-to store-bought cookie?
******
Chipotle Data Breach Affected Most Restaurants: Hackers Stole Customers' Credit Card Information
At some point they are going to have to admit that God just doesn't want them to continue to culturally appropriate.
******
My first thought when I saw this link,
Kids In The Kitchen: The Value of Cooking
, on the Quaker Oats site (good oatmeal cookie recipe!) was that it was going to be some drivel about food and cooking education in the schools. But it is a straightforward list of why you should teach your kids to cook in your own home. It's not politicized at all! Well, I could be picky and find a little leftist crap, but I will be magnanimous and let them be.
******
Yeah, I know, it isn't really Food and Cooking, but just wait....
Frequent recreational cannabis use linked to increased risk of gum disease
"It is well known that frequent tobacco use can increase the risk of periodontal disease, but it was surprising to see that recreational cannabis users may also be at risk," said Dr. Shariff. "The recent spate of new recreational and medical marijuana laws could spell the beginning of a growing oral public health problem."
This is a great example of the pot evangelists' conceit that marijuana is benign. Smoking pot is in many respects identical to smoking tobacco. Why is this researcher surprised that there are similar effects?
And clearly he never smoked pot, because he is ignorant of the munchies and going to bed so stoned that you don't brush your teeth.

******
'F' as in 'food': Chef Gordon Ramsay's tips for dining out
Avoid the specials, be suspicious of outlandish boasts and prepare to haggle for your wine: three golden rules for a heightened dining experience, as newly revealed by celebrity chef Gordon Ramsay.
I agree with the first two, and while I have never tried the third, it makes perfect sense.
And while we are on the subject of specials....tell me the damned price. I don't want to have to ask how much that soft-shell-crab special is, or find out when I pay the bill that it was double the average main course. Restaurants should keep their specials in line with their other dishes, but in addition they should always....ALWAYS...give the price.
And here's some additional advice: Sunday brunch is a fine way of getting rid of all of those iffy ingredients in the walk-in. So don't order the chef's special; just get the eggs.

******
The Andy Warhol
Yeah...dump the cucumber, but everything else in this drink sounds damned good.
******
This is a pretty standard recipe, but the bread crumbs add an interesting texture. And I like mussels, so I am predisposed to enjoying dishes like this. Just use fettuccine; there is no need to look for extra wide shapes if they aren't readily available.
Wide Noodles with Mussels


1 lb. wide pasta

3 tablespoons extra-virgin olive oil

1 small onion, finely chopped

1 shallot, finely chopped

2 cloves garlic, finely chopped

1/2 cup dry white wine

1 teaspoon freshly squeezed lemon juice

3 pounds mussels, scrubbed and debearded

1/4 cup bread crumbs

1/2 bunch Italian parsley, finely chopped to yield 2 tablespoons

Salt and pepper
Bring 6 quarts of water to a boil and add 2 tablespoons salt.
In a large skillet with a lid, heat the olive oil over high heat until hot but not smoking. Add the onion, shallots and garlic and saute over high heat 4 minutes, until softened and browned.
Add the wine and lemon juice, bring to a boil, then add the mussels, and cover. Cook for 5 minutes, until all the mussels have steamed open. Discard any that haven't steamed open after this time.
Cook the pasta in the boiling water until tender yet al dente.
Meanwhile, push the mussels to the side slightly and add the bread crumbs and parsley to the liquid, stirring to combine.
Drain the cooked pasta and add it to the pan with the mussels, tossing over medium-high 1 minute.
Season with salt and pepper and serve immediately.

posted by CBD at
04:00 PM
|
Access Comments