« Mid-Morning Open Thread
|
Main
|
Trump Withdrawing From Paris Climate Accords »
May 31, 2017
Progressivism Can Only Be A Parasite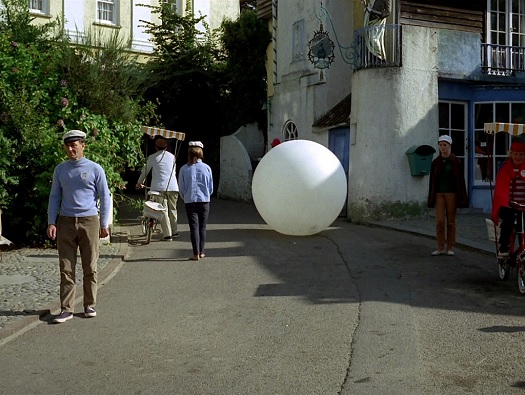 Imzy.com (Conceptualized)

Imzy has been described as a "social-justice kumbaya version of Reddit". I had never heard of it until dri posted a sidebar item announcing its demise after a little more than a year. And its investors took an $11 million bath.
Started by former fired Reddit Vice President Dan McComas, Imzy was built on the idea of "safe space". McComas said that he wanted to give users a "nice" place to have "nice" place to discuss "nice" things without "being harrassed." It was supposed to be "a community forum product that was heavily moderated so as to conform with social-justice norms."
In other words, it was an online version of The Village.
And it failed. Imzy was an enterprise set up along explicitly progressive lines, and it flopped.
I wondered why this progressive enterprise failed. Which led to wondering why most, if not all, progressive enterprises fail.
In order to better understanding this, I believe C.S. Lewis holds the key.
In his classic book Mere Christianity, Lewis spent some time explaining the nature of good and evil and the relationship each has with the other. He starts out by considering 'dualism', by which he means a philosphy wherein Good and Evil are two more or less equal powers in the universe that are at war with each other. Lewis, of course, rejects this view, and argues that it fails because evil really can't be a stand-alone entity, which is what 'dualism' would require:
Put it more simply still. To be bad, he must exist and have intelligence and will. But existence, intelligence and will are in themselves good. Therefore he must be getting them from the Good Power: even to be bad he must borrow or steal from his opponent. And do you now beg to see why Christianity has always said that the devil is a fallen angel? That is not a mere story for the children. It is a real recognition of the fact that evil is a parasite, not an original thing. The powers which enable evil to carry on are powers given it by goodness. All the things which enable a bad man to be effectively bad are in themselves good things-resolution, cleverness, good looks, existence itself. That is why Dualism, in a strict sense, will not work
I remember first reading this almost 40 years ago, and it just made so much sense. And still does. He touched on this theme in The Screwtape Letters. Here is Screwtape himself railing against God:
He's vulgar, Wormwood. He has a bourgeois mind. He has filled His world full of pleasures. There are things for humans to do all day long without His minding in the least - sleeping, washing, eating, drinking, making love, playing, praying, working, Everything has to be twisted before it's any use to us. We fight under cruel disadvantages. Nothing is naturally on our side.
(And I know this raises a question of why. That is, if the devil is borrowing strength from God just so he can sh* all over everything, why does God allow this to happen? This is an important question, but it is not my intent to go into it here. My point is merely to affirm the truth of what Lewis is saying, that it is impossible for evil to be anything other than a parasite. Evil can't really create anything new. Or, actually much of anything at all. )
And I think that progressivism's relationship to conservatism (AKA normal life) is exactly like evil's relation to good. Progressivism, like evil itself, is unoriginal, derivative, dependent, and basically parasitical. It can never be anything else. It is utterly dependent on something outside itself, usually something it was set up to oppose, in order to survive.
In other words, in order to spit in God's face, the devil must first be allowed to sit in His lap.
Like the old USSR, which could only survive because of massive cash infusions from the West, and let's not forget how Lenin was forced to reinstate some aspects of capitalism in the 1920s in order to keep the entire country from going TU. And wonderfully progressive Sweden can only distribute generous welfare benefits to its surly and ungrateful immigrant population because of their dependence on North Sea oil and also because their defense during the Cold War was paid for by the United States.
Examples abound. French Revolution? Fail. Cuba? Fail. China? Massive fail. Innumerable little revolutionary socialist/commie collectives, syndicates, communes, conspiracies, claques, and movements? All fail.
Remember Air America, the progressive alternative to conservative talk radio that was supposed to take the world by storm, and put those evil reich-wingers in their place? Yeah, me neither.
The only progressive institutions that are operational didn't start out that way. Academia, the MSM, the Episcopalian Church, ESPN, the Nobel Prize Committee, the federal judiciary, AARP, all of those were simply co-opted by the progressives. Which is just more evidence that my thesis on the parasitical nature of evil (progressivism) is correct.
But, I could be wrong. Can anyone think of any counterexamples, any thriving progressive institution that started out that way and remain true to its progressive roots? I can't, but I always could've missed something.
OK, maybe Ben and Jerry's Ice Cream. I'll give you that one. And also those seedy little "alt-weekly" newspapers that every big city seems to have. Any others?
So Dan McComas blew it. He used the wrong business model. In order to establish a progressive hegemony, you just can't set one up from scratch because it will flop. No, he needed to have used the only progressive strategy that has thus far proved successful. To borrow the language and imagery of the inestimable Iowahawk, it goes like this:
1. Choose a target
2. Burrow in
3. Hollow it out
4. Wear its skin
And then walk around in it and demand respect.
McComas' failure should serve as a warning to all progressives wishing to acquire unlimited power, that is, just sit tight. That's all you have to do. O'Sullivan's First Law is on your side.

posted by OregonMuse at
12:30 PM
|
Access Comments